Expert Advice for Booking Car Transport
Are you making plans to attend classic car shows in 2018? Are you shipping classics or part of your collection long distance? If you do not own a trailer, a classic car carrier is the ticket. We have expert advice you should know before shipping. What recommendation would you give a collector using a carrier for the first time? Leave your answer in the comments.
Closed Carriers Offer Security for a Price
Collectors typically choose from two types of carriers: owner/operator companies and transport brokers. Established carriers own enclosed trucks and have a staff of drivers. Closed transports offer more protection and security, and the cost for booking one is about 50% more than open trailers. Most owner/operators are car enthusiasts like
Ed Dalton
of
Classic Car Carrier
in Zionsville, IN. A collector for over 50 years, he knows what it takes to transport a classic car collection and how to keep nervous collectors relaxed. "We want the collector to feel confident in our ability to deliver their vehicles in perfect condition," he says. "We understand the responsibility we have."
Transport Brokers Use Independent Carriers
Many of the online car shipping companies are transport brokers. They typically cost less than established carriers due to working with a large pool of independent trucks. Most of these drivers operate open air carriers. Do not let price be your determining factor in selecting a carrier. Though an open transport is less expensive, you run the risk of road debris chipping paint or cracking a windshield. Weigh your options.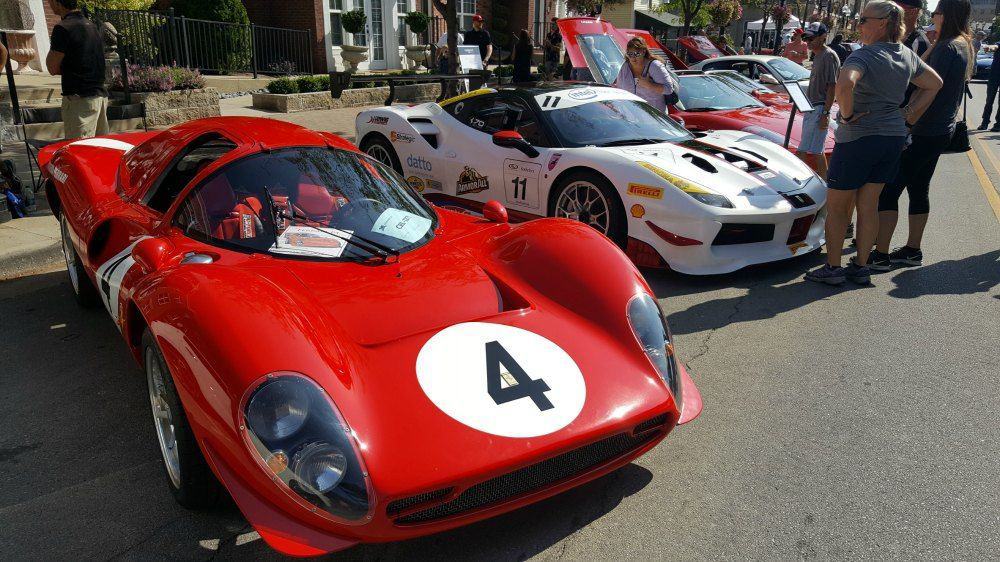 7 Things to Do Before Booking a Carrier
1. Research – In addition to looking online, talk to others to learn from their experiences. Check with major auction companies, museums, restorers and local car club members for recommendations. Classic car owner online forums are an excellent source of information. Also, read reviews on transportreviews.com or the Better Business Bureau.
2. Ask Questions – When you narrow your selection, call and ask questions. Are they licensed and bonded? How long have they been hauling cars? Do they offer door-to-door service? What are their additional fees?
3. Check Their Record – Once you have picked a company, use the DOT number listed on their website to check their safety record with the Federal Motor Carrier Safety Administration (FMCSA). If they do not display this number, select another company.
4. Compare Rates – Most reliable companies have competitive pricing. Beware of low-ball quotes. They often come with hidden fees such as charges for loading (and unloading) non-working cars or shipping spare parts in the trunk.
5. Review the Contract – Be sure to get your contract in writing beforehand. Go over additional charges and ask any questions you have before signing.
6. Check Your Insurance – Most carriers are only responsible for losses caused by their negligent actions. They will not cover damage to your classic car in the event of a natural occurrence like hail or fire. Be sure you have Agreed Value coverage on your insurance.
7. Book Early – Car carriers do not run on a regular schedule. If you are heading to a big Concours event, book early. The truck will not depart until fully booked. It can take days or weeks.

How to Prepare Classic Cars for Transport
• Perform Maintenance – Take care of minor repair work like leaky hoses, low tire pressure and dead batteries. Check your antifreeze and adjust accordingly for the car's destination. If you are selling the car as is, list all broken items on the inspection sheet.
• Clean Your Car – Both you and the driver will do a pre-shipment inspection. A clean car allows you to do a proper walk-around.
• Remove Valuables – Do not leave original owner manuals in the glove box. Detach any removable emblems. Take loose items out of the truck to avoid damage.
• Disconnect Alarms – If you have an alarm on your collector car, disconnect it or discuss it with the driver.
• Empty the Gas Tank – The maximum limit of fuel is a quarter of a tank.
• Take Photos – Document the condition of your car before departure.
A Reliable Classic Car Carrier Puts You in the Fast Lane
Shipping a beloved classic car could be a stressful undertaking for many collectors. Our expert advice will hopefully save you any further frustration. In addition to checking on Ed Dalton's
Classic Car Carrier
, research other car carrier companies for good deals, such as
Intercity Lines
,
Reliable Carriers
,
uShip
and
Ship-a-Car Direct
. Once you find a reliable classic car carrier, concentrate on enjoying the upcoming car show season. Let the biggest weight on your mind be where to celebrate all the awards you win.
Collector and Classic Car Insurance for Less
Before you load your favorite classic car on a transport truck, make sure you have the insurance you need.
Classic Auto Insurance
offers affordable, Agreed Value coverage for a variety of collector, classic and custom cars. Let our knowledgeable staff answer all your questions and put together a policy with the complete coverage you need. Visit our website at
www.classicins.com
or call
888-901-1338
and see how we can help safeguard your dream collection.