with Tiered Mileage Plans
Benefits of Classic Auto Insurance
The truth of the matter is, we offer specialized classic car insurance coverage you just won't find anywhere else. Our goal is to offer our clients a tailored old car insurance coverage plan that is unique as the collection in their possession; coverage which will help them protect and pass on the legacy they have worked so hard to build.
When you call Roadside Assistance for help, a representative will ensure you're safe and locate the most qualified service provider in your area. You'll be told who the service provider is and when they'll arrive, and within that time frame. Your only responsibility will be to sign the form and drive away.
"My overall experience was beautiful. Kenzie answered and returned every call with nothing less than professionalism. The price was great. The transaction even better. I would use this fit over and over again."
Roscoe H. – SC, United States

Why Choose Classic Auto Insurance
Since 1992, Classic Auto Insurance has offered an affordable way to insure classic and collector cars. We love our classic cars and understand what it takes to own and care for one. That is why when something happens, we are there for you.
Many breathtaking vehicles are available for sale at various in-person and online classic car auctions, including the site Bring a Trailer. Used classic car owners recently sold five remarkable vehicles on the site, which included vehicles from the model years 1974 to 1987. The list of breathtaking vehicles sold included a 1979 BMW Alpina B6 2.8, a 1974 Ferrari 365
The Austin-Healey Bugeye Sprite was an affordable and distinctly-stylish open sports car produced by the Austin division of the British Motor Corporation and the Donald Healey Motor Company. The car is truly a sight to behold with its small body with no exterior door handles, bumpers, and windows and its unforgettable "bugeye" headlights.  In addition to its iconic style, the
Inflation is on everyone's minds these days. It seems like we've blinked and suddenly, everything is so much more expensive. Your groceries cost more, rent and housing payments cost more, our cell phones and TVs cost more—and the car market is no exception.  If you're buying a new car, you might expect prices and insurance to go up, but a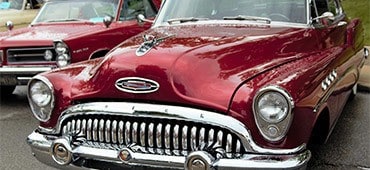 Your car may be an "antique" yet it shines like a new penny. You put a lot of effort into restoring it, so you want to insure it as best as possible. Whether a Cadillac or a Chevrolet, Classic Auto Insurance has a policy tailor-made for your Antique Car.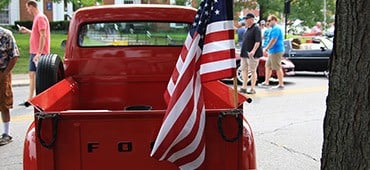 Americans love their trucks, a true romance that's been burning since the first Ford truck rolled off the production line. Any vehicle that evokes such passion and devotion demands the best insurance possible. Classic Auto Insurance can find the right policy for your Classic Truck.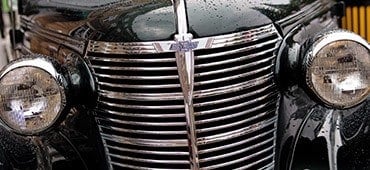 Vintage Cars are from an era when the automobile was changing. Not just a luxury for the rich, these rolling pieces of history helped pave the way for the automobiles of today. Classic Auto understands this and has a Vintage Car insurance policy tailor-made to reflect their value.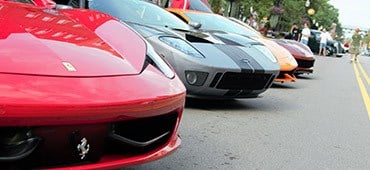 You start out with one classic and just can't stop yourself from buying more. No matter how many cars you own, Classic Auto Insurance helps take the worry out of finding the right insurance policy for collectors with comprehensive policies tailor-made for multiple Collector Cars.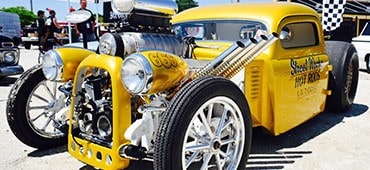 You've taken an average car and turned it into a testament to horsepower. You love working many hours building the ultimate land rocket. Why would you slack off on insuring a car so special to you? Let Classic Auto Insurance put together the right policy for your Hot Rod.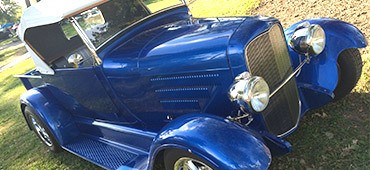 You love cruising with your family in your one-of-a-kind car. Every little detail of its customized restoration is just the way you want it and we want to help you keep it that way. Let Classic Auto Insurance find the right policy that covers all the modifications made to your Street Rod.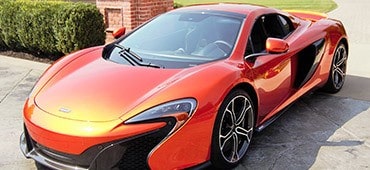 Lamborghini, Ferrari, Porsche – whichever exotic sports car you call your own, you want the best insurance coverage available for it. These types of cars require custom maintenance and repairs and you need an insurance company that understands this. Let Classic Auto Insurance find the right policy for your Exotic Car.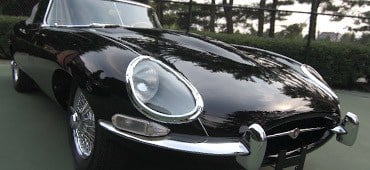 Whether a Bentley or a Rolls Royce, details matter to you. Owning a handcrafted work of art means you won't settle for anything but the best. Choosing an insurance policy is no different. Classic Auto Insurance can put together a policy that covers your Luxury Car with style.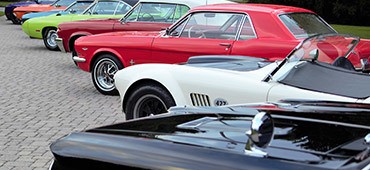 Camaros, Mustangs, GTO's – all Muscle Car owners love a car with horsepower under the hood. High performance cars like these need insurance that can keep them roaring down the highway. Classic Auto Insurance loves Muscle Cars, too. Let us put a little "get up and go" into your Muscle Car insurance policy.