custom policies with Tiered Mileage Plans
Benefits of Classic Auto Insurance
The truth of the matter is, we offer specialized classic car and collector car insurance coverage you just won't find anywhere else. Our goal is to offer our clients a tailored old car insurance coverage plan that is unique as the collection in their possession; coverage which will help them protect and pass on the legacy they have worked so hard to build.
When you call Roadside Assistance for help, a representative will ensure you're safe and locate the most qualified service provider in your area. You'll be told who the service provider is and when they'll arrive, and within that time frame. Your only responsibility will be to sign the form and drive away.
"My overall experience was beautiful. Kenzie answered and returned every call with nothing less than professionalism. The price was great. The transaction even better. I would use this fit over and over again."
"Very quick response quote, and was the actual quote, not a low ball. After agreement on policy, it was taken care of the same day. I would highly recommend Classic Car ins."
"I realized that my Corvette insurance policy expired. Heather was very helpful in writing a new policy and binding coverage within 24 hours."
"Completely satisfied with.Classic Insurance customer service & pricing. Very knowledgeable & customer oriented. Thank you."
"Everything went exceptionally well. Very smooth process and handled by courteous and knowledgeable professionals."

Why Choose Classic Auto Insurance
Since 1992, Classic Auto Insurance has offered an affordable way to insure classic and collector cars. We love our classic cars and understand what it takes to own and care for one. That is why when something happens, we are there for you.
Bring A Trailer's auctions continued showcasing coveted classics representing distinct automotive eras. Four recent sales — an adventure-ready 1970 VW Westfalia camper, 1968 Chevrolet Corvette, rare 1969 Austin-Healey Sprite Mk IV, and a remarkable 1969 Alfa Romeo GTV 1750 — encapsulated the diverse traditions, styling, and engineering that collectors crave. As enthusiasts pursue forgotten left-of-center models along with acknowledged icons,
Every car auction provides a fresh and fascinating look at the classic car market. Here at Classic Auto, we watch the latest auctions to provide you with new insights about what's happening with classic cars. Here's a look at four more vehicles recently sold on Bringatrailer.com. This time we're highlighting a 1970 Dodge Super Bee, a 1960 Pontiac Catalina, a
The collector car hobby has experienced exponential growth through the years. As new collectors and enthusiasts come into the fold, they have numerous fun and exciting opportunities to showcase and enjoy classic vehicles, such as clubs, cruises, and car shows. Now more than ever, car collectors have a world of options to enjoy the hobby. While there are many types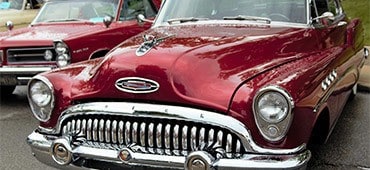 Your car may be an "antique" yet it shines like a new penny. You put a lot of effort into restoring it, so you want to insure it as best as possible. Whether a Cadillac or a Chevrolet, Classic Auto Insurance has a policy tailor-made for your Antique Car.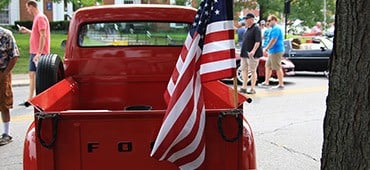 Americans love their trucks, a true romance that's been burning since the first Ford truck rolled off the production line. Any vehicle that evokes such passion and devotion demands the best insurance possible. Classic Auto Insurance can find the right policy for your Classic Truck.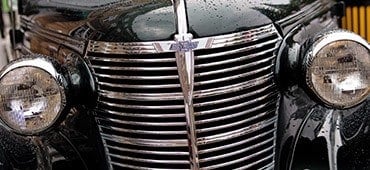 Vintage Cars are from an era when the automobile was changing. Not just a luxury for the rich, these rolling pieces of history helped pave the way for the automobiles of today. Classic Auto understands this and has a Vintage Car insurance policy tailor-made to reflect their value.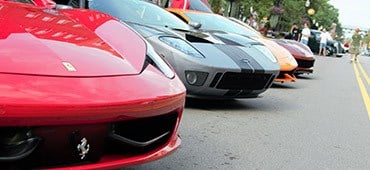 You start out with one classic and just can't stop yourself from buying more. No matter how many cars you own, our collector car insurance helps take the worry out of finding the right insurance policy for collectors with comprehensive policies tailor-made for multiple Collector Cars.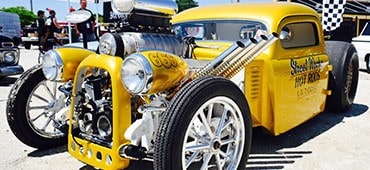 You've taken an average car and turned it into a testament to horsepower. You love working many hours building the ultimate land rocket. Why would you slack off on insuring a car so special to you? Let Classic Auto Insurance put together the right policy for your Hot Rod.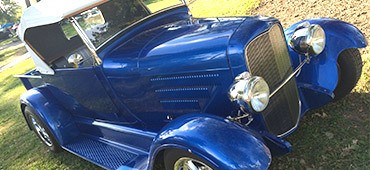 You love cruising with your family in your one-of-a-kind car. Every little detail of its customized restoration is just the way you want it and we want to help you keep it that way. Let Classic Auto Insurance find the right policy that covers all the modifications made to your Street Rod.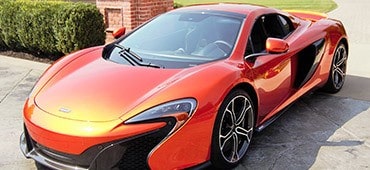 Lamborghini, Ferrari, Porsche – whichever exotic sports car you call your own, you want the best insurance coverage available for it. These types of cars require custom maintenance and repairs and you need an insurance company that understands this. Let Classic Auto Insurance find the right policy for your Exotic Car.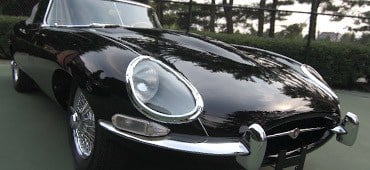 Whether a Bentley or a Rolls Royce, details matter to you. Owning a handcrafted work of art means you won't settle for anything but the best. Choosing an insurance policy is no different. Classic Auto Insurance can put together a policy that covers your Luxury Car with style.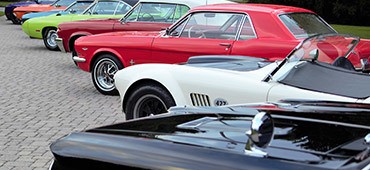 Camaros, Mustangs, GTO's – all Muscle Car owners love a car with horsepower under the hood. High performance cars like these need insurance that can keep them roaring down the highway. Classic Auto Insurance loves Muscle Cars, too. Let us put a little "get up and go" into your Muscle Car insurance policy.