2016 Carmel Artomobilia August 26-27
On August 26-27 the Arts & Design District of downtown Carmel, Indiana is hosting the
2016 Carmel Artomobilia
. In anticipation of this event, Artomobilia's
Jon Pitz
speaks with the owner of some amazing cars about how he is passing down his love of cars to his children.
Father/Son Bond Ignites a Passion for Cars
Anthony owns a 1969 Camaro SS and a 1970 K/5 Blazer. His earliest car memories are of his father's 1962 Corvette and the sound the 327 engine makes when it roars to life. The father/son bond forged during these rides shapes his childhood.
K/5 Blazer is Family Car
When his children come along, Anthony says goodbye to his motorcycle and buys a K/5 Chevy Blazer. This powder blue truck is a part of the family and his kids enjoy riding in it as much as Dad does. "They climb onto the tires and bumper to get into it. It definitely gets used," Anthony says.
A '69 Camaro SS Named Silverback
Though he collected other cars along the way, Anthony's childhood dream of owning a Camaro is finally realized when he finds his silver Camaro 396 SS. This resto-mod, nicknamed Silverback, has a new modern engine and transmission but retains all its old school styling. "It is still a beast!"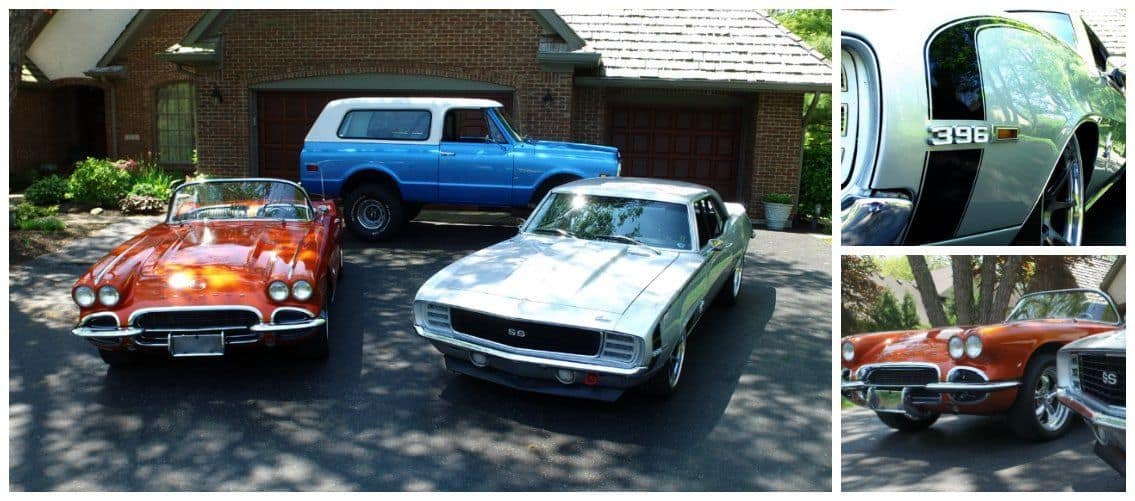 Making Memories with His Own Kids
Anthony makes sure all his cars are kid friendly. He even installs harnesses in the back of the Camaro for them. "They love riding in it." Sharing his passion with his children is important to Anthony. He wants them to have the same special memories he has with his own Dad.
Passing the Torch to a Future Generation of Car Lovers
Anthony's family is a prime example of how the collector car community endures. Helping a younger generation develop an appreciation for cars is what it is all about. For this reason, events like Artomobilia are vital for our community. They allow us to pass the torch to a future generation.
Art Lovers and Car Enthusiasts Celebrate
Artomobilia is a two-day celebration of automotive art and design and the unending passion we have for our classic and collector cars. The weekend festivities kick off Friday night with
Fuelicious: A Celebration of Wheels + Wishes
, an exclusive event on the grounds of the Lucas Estate featuring 50 distinct collector cars, all in support of the
Indiana Children's Wish Fund
. Saturday, the streets of Carmel's Arts and Design District come alive with music, food, shopping and some spectacular cars on display. We hope to see you there!
Proud Sponsor of Carmel Artomobilia
Classic Auto Insurance
is proud to support the 2016 Carmel Artomobilia and classic car collectors everywhere. Let us help you customize the perfect insurance policy for your one of a kind car. Our friendly, expert staff will answer all your questions and help you find the right coverage for your needs. Visit our website at
www.classicins.com
and see how we can help safeguard your dream car collection.