Can A Classic Car Be a Historic Artifact?
Whether to restore a classic car to factory specs or preserve its original condition will always be debated among enthusiasts. What most car lovers do agree with is the need to save historically significant vehicles for future generations. The true question is – can a classic car be considered a historical artifact in the same way as a building is identified as a landmark?
Historical Vehicle Register
No one debates the automobile's role in propelling our society into the modern era. The minute the first car rolled off the line, it changed all aspects of our society. This is why we must protect these classics before they disappear. In 2014, the
Historical Vehicle Association
(HVA) teamed up with the
U.S. Department of the Interior
and the
Library of Congress
to establish a
National Historic Vehicle Register
to protect historically significant vehicles.
Cars, Motorcycles and Trucks Eligible
In 2016,
Senator Gary Peters
of Michigan introduced the
National Historic Vehicle Register Act
to create a federal registry of important cars, motorcycles and trucks that influenced American life. The yet-to-be-passed bill will document the timeline of these vehicles and rescue them from being lost and forgotten.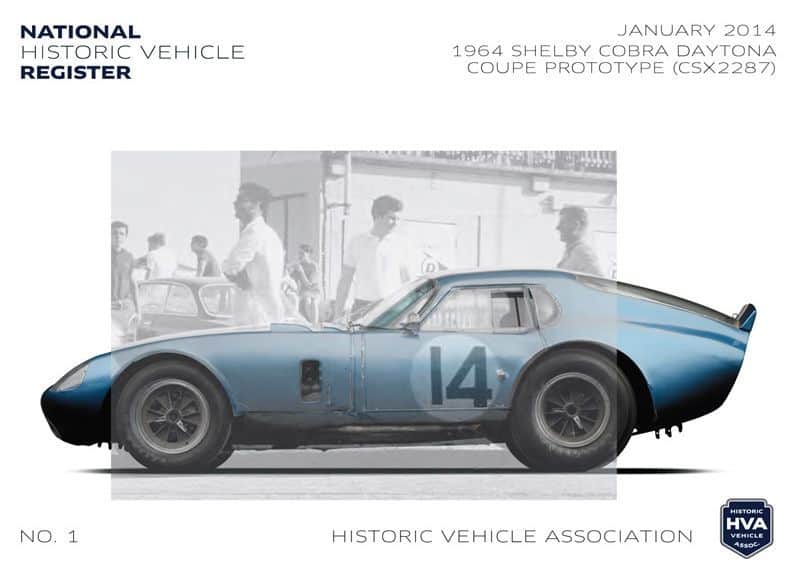 (www.historicvehicle.org/)
A 1964 Shelby Daytona – First Car on National Register
The first car granted registry status is a 1964 Shelby Daytona Coupe Prototype. Carroll Shelby and Peter Brock built this revolutionary race car. It blew the doors off Ferrari and other European competitors with its aerodynamic design. It is the first American race car to win the FIA manufacturers' road racing championship.
Documentation Key to Making Cut
Through extensive research, documentation and structural examination, the HVA evaluation adheres to strict historical preservation guidelines to help determine worthy entries. A vehicle is eligible if it meets one of these criteria:
It is associated with an event
It is used by a historical figure
It possesses a distinctive design or construction
It is rare, such as the first or last of its kind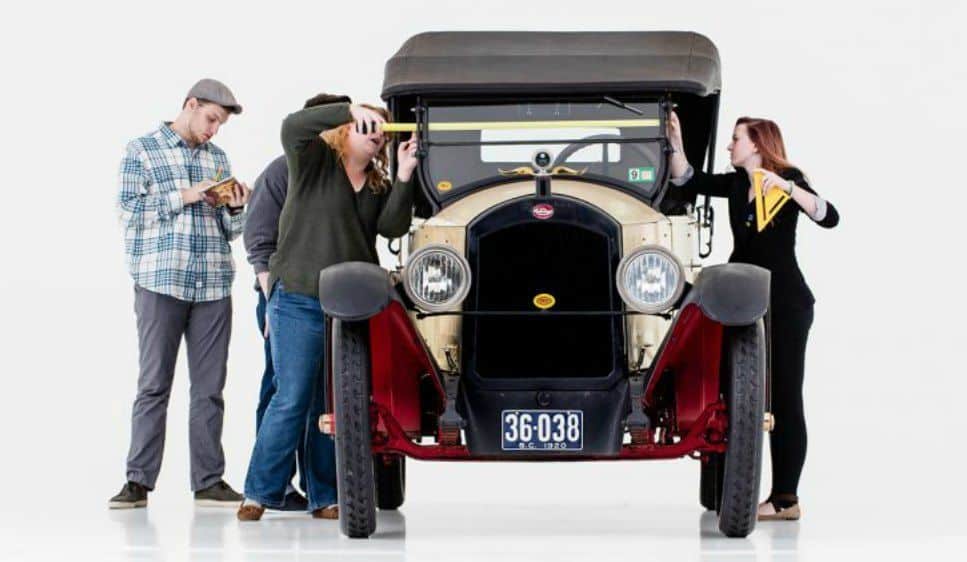 (www.cofc.edu)
Students Document a Rare Southern Roadster
Recently, a group of historic preservation students from South Carolina's
College of Charleston
spent a semester helping the HVA analyze a
1920 Anderson Six Convertible Roadster
produced by the State's first automaker. One of only seven remaining, the car is considered historically important not only because it is rare, it has a distinction as one of the few Southern-built American automobiles in the world.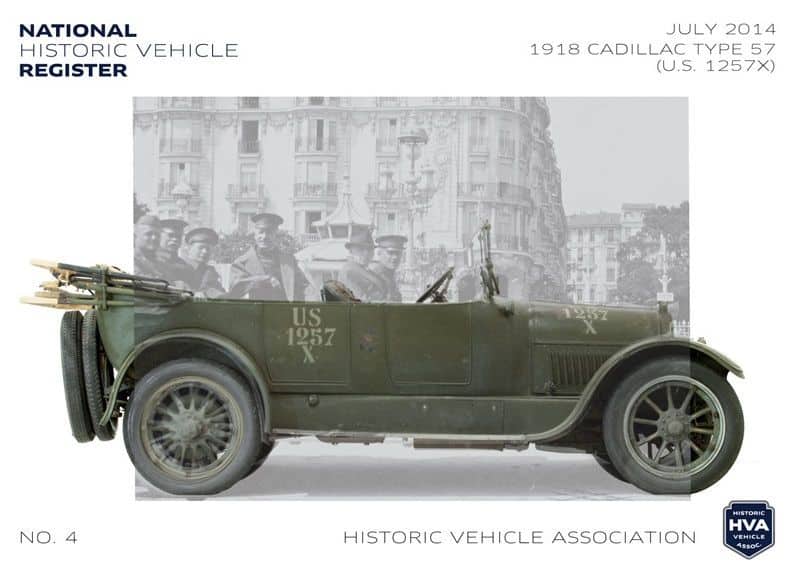 (www.historicvehicle.org/)
War Veteran Makes Historic Vehicle Register
Detailed inspection of these rare vehicles often uncovers surprising information. The examination of a 1918 Cadillac Type 57 US 1257X military vehicle, sent to the front lines in France during WWI, reveals a bullet hole near the engine. This car is the only intact survivor of 2,000 units sent overseas to make it back home. By restoring this vehicle to its original factory condition and inadvertently covering up the bullet hole, its unique history could have been lost forever. So, the HVA is leaving the car in its current state.
Protect Our Automotive History
No matter what side of the restore versus preserve discussion you take, safeguarding America's automotive legacy is vital. Maybe the world doesn't consider protecting these unique vehicles the same as saving the birthplace of a Revolutionary War hero but that's where the classic car community comes in. Lend your voices to the cause. Keep these rolling history lessons safe for future generations. Support the
National Historic Vehicle Register
. Time to rise up and be counted, gear heads.
Collector and Classic Car Insurance for Less
Whether you drive an original condition Rat Rod or a Concours quality Packard, protecting your vehicle is top priority. Classic Auto Insurance understands your devotion and has the right coverage at an affordable price. Let our friendly, knowledgeable staff answer all your questions and customize the right policy for your needs. Visit our website at
www.classicins.com
or call and see how we can help safeguard your dream car.