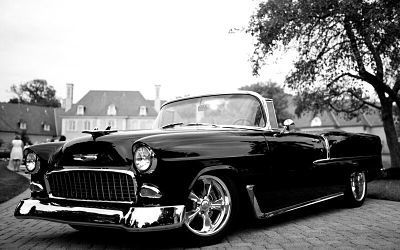 Throughout time there have always been eternally perplexing questions that manage to divide us, challenging us to our very core. You know the questions: Which came first, the chicken or the egg? Which tastes better, Coke or Pepsi? And the ultimate for enthusiasts – Which is truer to the spirit of car collecting, a traditional restoration or a Restomod? It would seem easier to bring about world peace than to settle this classic car debate.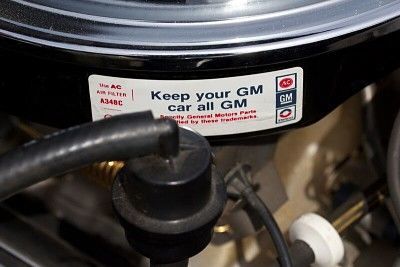 Restoration is About Preserving History
To the traditionalist, a classic car should be restored to its original factory condition using only OEM parts. For them, a restoration is about preserving history. The car is perfect when it comes off the line and as a collector it is their duty to keep it that way (or as close to original as possible).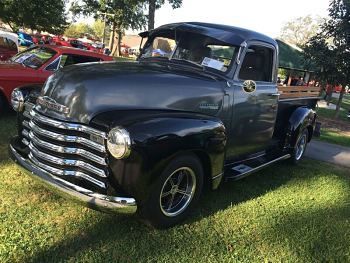 Bringing a Classic into Modern Times
The Restomod rebels want to keep the classic car look while enhancing its safety, performance and overall comfort. It looks like a restored classic while underneath, modern components are added. Sure, they keep the original parts so it can easily convert back, but critics say once you mess with an original, it stops being an original.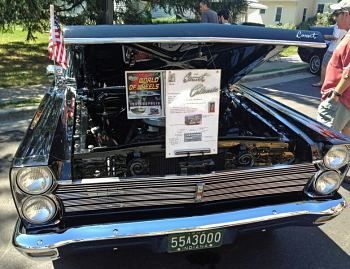 Which Side Are You On?
Many of us find ourselves solidly in the middle of this debate. As with all things in the classic car world, it is never just black and white. For many, if the car is a rare numbers matching vehicle, then keep it original all the way. If an owner wants a car they can drive on today's busy highways, then adding items like seat belts and a better braking system is a no brainer.

A Piece of History or A Comfortable Ride?
The question you have to ask yourself is, how do I plan to enjoy my classic car? Will it be a garage queen that only gets trailered to and from a show? Or will it be the car you cruise around in all the time? If driving your car is important to you then upgrading to modern components will allow you peace of mind. For those who want to keep their vintage cars in pristine condition as an homage to car history, then so be it. To each their own.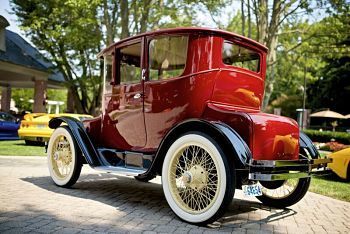 OEM Parts a Hard Find
Why is the Restomod movement so popular? Face it, finding OEM parts for many cars is a costly and challenging endeavor. Owners often opt for aftermarket components. With the increasing number of bolt-on parts available for vintage cars, crossing over to the other side isn't as painful as you'd think.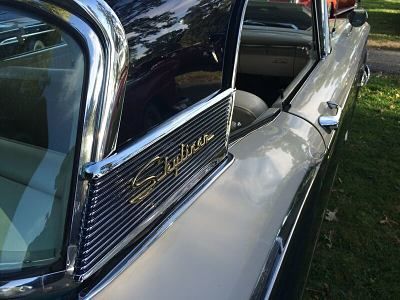 Upgrades Make for a Better Ride
Once you've been assimilated in the Restomod world, upgrades come easily and there are plenty of companies to help you do it. Vintage Air makes AC systems that can be easily adapted to almost any car. Dynamat insulation can be added to your classic car to give it a cool, quieter ride. No longer does driving your classic car have to be the bone jarring, bake-fest it used to be.
Will Modifications Ruin Value?
Let's talk value. Yes, a rare numbers matching classic car will command a nice price at auction but an enhanced Restomod can fetch a nice price, too. Some buyers want modern modifications already done and are willing to pay for them. If your Restomod is closer to an artistic statement than an upgrade for safety or comfort sake, then resale may be tougher.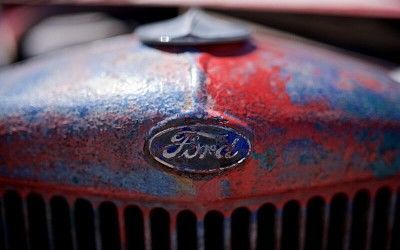 Yet Another School of Thought
In recent years, a European concept has taken hold in the U.S. among purists. While most American car lovers want their classic cars shiny and looking like new, this group believes "original" means a car remains completely untouched. Original parts that fail are removed and rebuilt back to factory specs and the exterior is kept "as is" – rust, dents and all. Owners of these "survivor" cars want the vehicle's history to be evident.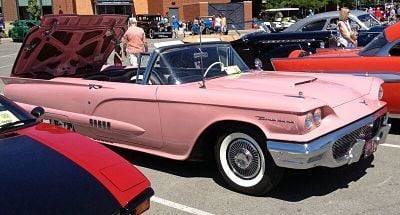 Just Enjoy Your Cars, Folks!
Original versus restoration. Restoration versus Restomod. These healthy debates may never be settled. The one thing all of these groups DO agree on is that working on their classic cars brings them joy. With the start of the new year, let's make a pact – live and let live. Enjoy your classic car your way and have fun with the great people that make up our collector car community. We'll tackle world peace next week! Until then, Happy New Year!
Collector and Classic Car Insurance for Less
Whether your classic car has all its original parts or is a Restomod with AC and a killer sound system, the right insurance coverage can give you the peace of mind you are looking for. Let our friendly staff at Classic Auto Insurance help you find the right policy for your needs. Visit our website at www.classicins.com and see how we can help safeguard your dream car.