Ford GT National Rally 11 September 15-18
The Ford GT faithful are gathering in Austin, Texas for this year's Ford GT National Rally 11. Capping off a spectacular year of Ford GT racing, attendees have the only chance to see all four Ford GT race cars in action as they compete in the Lone Star Le Mans IMSA and FIA World Endurance Championship (FEC) doubleheader at the Circuit of the Americas (COTA). Since their début at the Rolex 24, the 2017 Ford GT race cars have exceeded expectations, pulling off an historic win at this year's 24 Hours of Le Mans. Catching them in action on the track at COTA promises to be a memorable experience.

(www.circuitoftheamericas.com/)
Lone Star Le Mans
The Lone Star Le Mans is a Texas twist on the world's most grueling endurance race. Four classes of cars race together on the 3.4-mile racetrack outside of Austin. Fans can experience two premiere sports car series in one event; the global FIA WEC and the North American based IMSA WeatherTech Sports Car Championship. Competition promises to be tough, since COTA is home to the two Dodge Viper GT Daytona teams.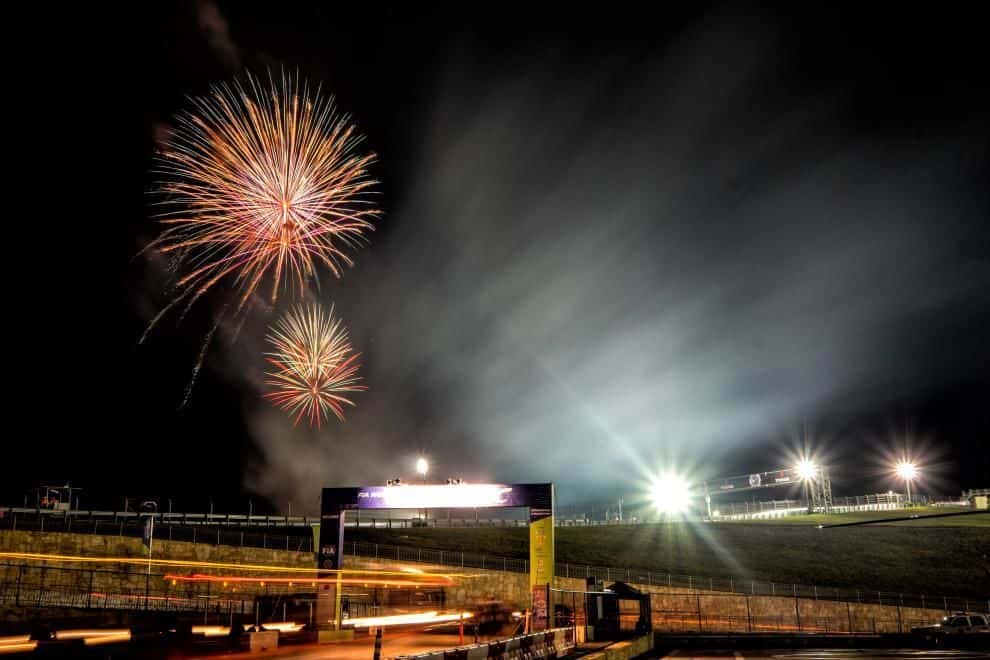 (www.fiawec.com)
A Night Finish Followed by Fireworks
Not only can you get up close access to the race cars and their teams at the COTA doubleheader, it's a night race finish worthy of a Texas style fireworks display. Rally members will enjoy almost nine hours of exciting race action and entertainment – and the hope for another Ford GT victory!

(www.fordgtrally.com)
Ford Celebrities Will Be There
Get access to many of Ford's power players; Raj Nair, Dave Pericak, Henry Ford III, Mark Rushbrook, Chip Ganassi and Camilo Pardo are all scheduled to attend the doubleheader racing event. The entire weekend is a great chance to catch up with fellow owners, talk about all things GT and continue celebrating these amazing cars.
Ford GT Parade Lap
It's not all racing, folks. The Austin area offers plenty of live music, incredible cuisine and great local drives. COTA has promised parking for all of the Ford GTs and, of course, we'll be able to show off our babies during a special parade lap. Many of you may have received a congratulatory letter regarding the new 2017 GTs and we can't wait to share in your excitement.
Proud Sponsor of the Ford GT National Rally 11
Classic Auto Insurance has sponsored the Ford GT National Rally since 2007. Participating in gatherings like this one, getting to meet all of the great owners, and sharing in our love of collecting is one of the highlights of our job. Whether you own a Ford GT or a Model T, your car needs protection. Let our friendly staff at Classic Auto Insurance help you find the right policy for your needs. Visit our website at
www.classicins.com
and see how we can help safeguard your dream car.