Have You Checked Your Tire Pressure Lately?
The end of the year often affords classic car owners the opportunity to keep driving their beautiful cars a little longer. Even though the overnight temperatures are chilly, the daytime hours warm up enough to take it for a spin. So, why is this a dangerous time of year? You may be driving on under-inflated tires without realizing it. Proper tire maintenance and storage can keep your classic safe while on the road. How often do you check your tire pressure? Leave your answers in our comments.
Air Pressure Drops with the Temperatures
Few drivers realize that air pressure in tires goes down 1-2 lbs. for every 10 degrees of temperature change. During the fall and early winter when temperatures drop into the 30's and 40's overnight, tire pressure drops increase the wear on the outer edges, reduce fuel economy and generate excess heat. These conditions can cause severe damage to your tires and affect the handling and response of the car.
80% of Cars on the Road Have Under-Inflated Tires
Goodyear Tires estimates that 60-80% of the vehicles on the road are riding on tires with low pressure. Under-inflated tires are 25% more likely to fail due to the stress being applied to the tire structure. Half of all one-car accidents cite a tire problem as one of the factors involved. Improperly inflated tires reduce adhesion and control. They can lead to catastrophic failures like separation or blowouts.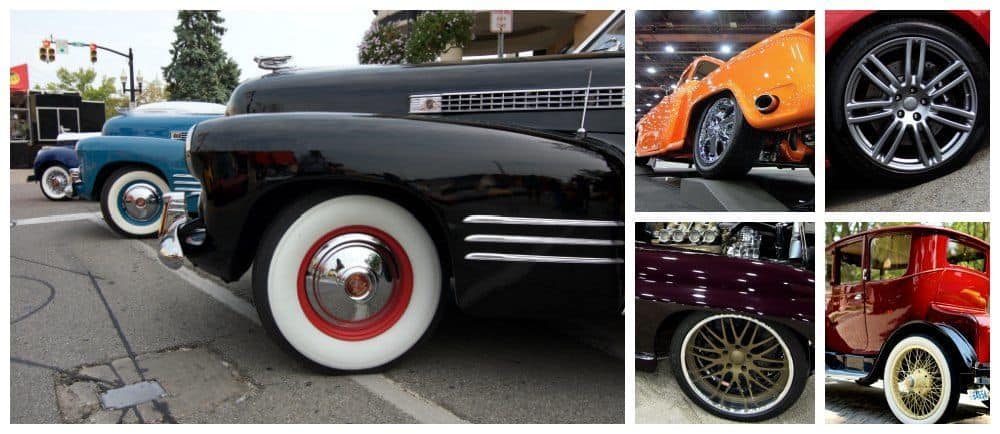 Improper Tire Maintenance is Dangerous Business
Tires are essential for acceleration, lateral traction and braking grip. For exotic cars like Ferrari, Lamborghini and Porsche, improperly maintained wheels could be extremely dangerous. Tires wear down faster and unevenly. Over-inflation increases pressure on the center tread while softer, under-inflated wheels roll out onto their sides, forcing the car to work harder. Both lead to a loss of maneuverability, increased stopping distances and a higher probability of hydroplaning in wet weather. All are hazardous at a high rate of speed.
Get Out That Trusty Tire Gauge
Goodyear suggests testing the psi reading (pounds per square inch) on cold tires (ones that have not moved in several hours or longer) at least once a season. A visual inspection is not sufficient. A tire can look okay and still be 10 lbs. under-inflated. Consult your owner's manual for the correct psi levels for your tires. Do not go by the number stamped on the outside of the tire. It is the maximum pressure allowed, not the recommended.
Keep Your Wheels Rolling
Tire storage is also a factor in excess wear and radial fatigue. Storing classic cars for an extended time with the weight resting on the tires results in the rubber becoming compressed. Inactivity does not allow the oil in the tread compound to disperse. Rubber must be flexed to stay supple and avoid drying out. Collectors should either store their cars with the weight lifted off the tires or with the wheels removed. When weather permits, drive your classic car to warm the tires and keep them flexible.
Store Tires in a Climate-Controlled Space
Store tires out of direct sunlight in a cool dry location. A climate-controlled basement or garage is ideal. If you remove tires, do not keep them in outdoor sheds where they can experience seasonal temperature fluctuations, precipitation and humidity. Tires can freeze, which will force you to replace them sooner than you would like. Store tires clean, free of brake dust (which is corrosive), dirt and grime. Keep them flat, not standing upright.
Collector and Classic Car Insurance for Less
Tire pressure seems like a minor thing to check but it can have major consequences. Keeping our classic car customers safe and enjoying their collections for years to come is important to us. It is why we do what we do.
Classic Auto Insurance
offers affordable coverage for a variety of collector, classic and custom cars. Let our knowledgeable staff answer all your questions and put together a policy with the complete coverage you need. Visit our website at
www.classicins.com
or call
888-901-1338
and see how we can help safeguard your dream collection.