Weigh in on the Proposed 25% Import Tariff
The Department of Commerce is currently investigating whether cars imported into the U.S. pose a threat to national security. The U.S. government is determining whether to impose a 25% import tariff on all cars, trucks and parts (new or existing). In this inquiry, there is no exemption for classic or collector vehicles. They will be subject to additional fees. We question whether this tax may affect current and future restorations as well as sales and purchases of classic cars. Could it seriously hurt the collector car community? Let us know how what you think about this possibility. We look forward to reading your comments. (Keep it clean please!)
No Distinction Between Classic Cars and New Imports?
This possible tax is part of the recent U.S. tariffs on steel (25%) and aluminum (10%) imports. The White House hopes to bring back manufacturing jobs that have gone outside of the country. The old tax separates classic cars from newly produced vehicles. This proposal does not make a clear distinction. Unless officials re-write the bill, all imports would taxed the same.
Fate of International Collector Car Sales
The collector car hobby is a multi-billion-dollar industry. Buying or selling classic vehicles overseas accounts for 50-70% of this market. Automotive industry analysts have even suggested the tariff could finish the international collector car trade. For many American enthusiasts, overseas sales opportunities could move beyond their reach. Independent U.S. businesses that purchase, sell and restore collector vehicles could also be affected. Ready-made parts for European acquisitions could be harder to come by.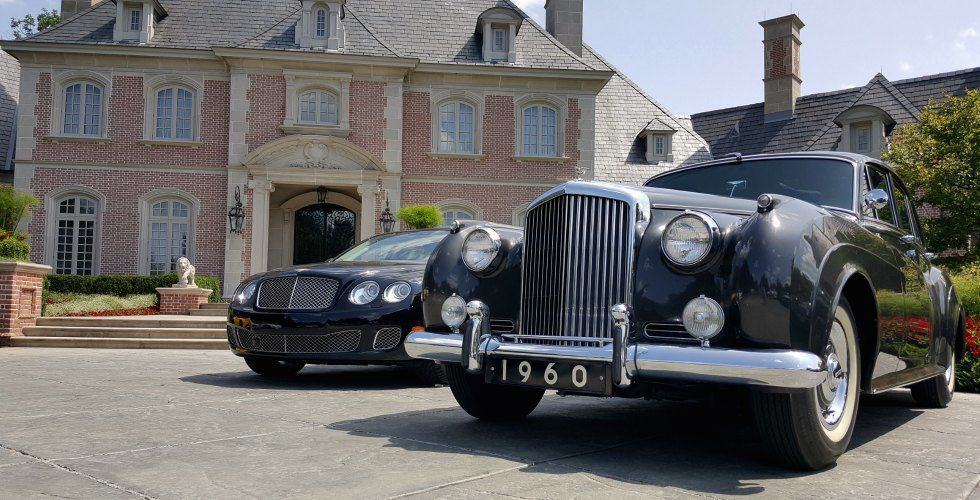 Auction Houses Not Immune
Auction houses would also be hit by this tariff. They bring in cars from overseas under
Temporary Importation Bonds
. Currently, companies avoid paying the import duty by posting a bond guaranteeing to export the vehicle out of the country within a year. The U.S. bond is double the normal import tariff. The current bond is 5%; if the proposed import tariff passes, the bond would increase to 50%. Getting your hands on that vintage Bentley could get a lot tougher.
Then There is the Chicken Tax
Are you wondering if a precedent exists for this kind of tariff? There is. The first time the U.S. tries to stop the flow of imported vehicles into the country using high tariffs is in 1964. President Lyndon Johnson initiates the
Chicken Tax
that heavily taxed foreign-built pick-up trucks and vans. Imports from Toyota, Datsun, Isuzu and Volkswagen soon become too expensive and virtually disappear over the next few years. With the tariff still in place today, the American truck remains king.
Voice Your Opinion
A 25% import tariff could cost the classic car community. If you want to weigh officially, you have until June 29, 2018 to comment online at
www.regulations.gov
. A public hearing on this proposal is scheduled for July 19 and 20, 2018. If passed, the duty takes effect in early 2019. Let Washington know we want classic and collector cars exempted from a 25% import tariff.
Collector and Classic Car Insurance for Less
Keeping the collector and classic car community thriving is an essential goal for us because we are classic car owners, too.
Classic Auto Insurance
wants to help you safeguard your collection. Let our friendly, knowledgeable staff customize a policy to fit your needs. We offer affordable, Agreed Value coverage for a variety of collector, classic and custom vehicles. Visit our website at
www.classicins.com
or call
888-901-1338
and get a quote on the spot.