It's the holiday season!
Are you racking your brains trying to find the perfect gift for your favorite collector car lover? Before you settle for another vintage car calendar or a Porsche logo tie (don't knock 'em 'til he owns one!), we've put together a great list of holiday gift ideas any collector car enthusiast will love.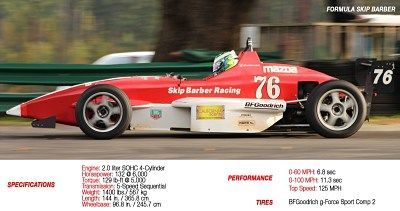 (www.skipbarber.com)
Jingle Bell Rock Racer
For the car enthusiast who has everything, why not shoot for the moon and send them on a racing adventure? Especially for Formula One lovers, attending a class at the renowned Skip Barber Racing School may be just the ticket. Driving experiences are offered at all levels and prices range from $600 for a half day racing intro to $3,800 for a 3-day advanced course on tracks like Gateway Motorsports Park.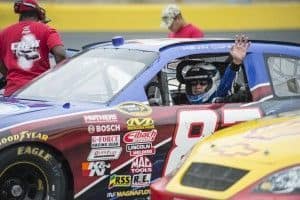 (www.nascarracingexperience.com)
The Gift of Speed
NASCAR lovers can't help but be totally jazzed about the NASCAR Experience. They get to choose from a select list of tracks (Michigan International Speedway, Chicagoland Speedway or Charlotte Motor Speedway) and their preferred level of experience. You can treat them to a Ride Along at $129 or try a Qualifier Package for $500. Too pricey? Give them a gift certificate!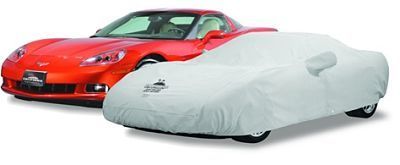 (www.calcarcover.com)
Let It Snow! Let It Snow! Let It Snow!
Looking for a more practical gift? Give them a new car cover. Custom fit California Car Covers come in a variety of options for indoor and outdoor use, and range in price from $199 to $819.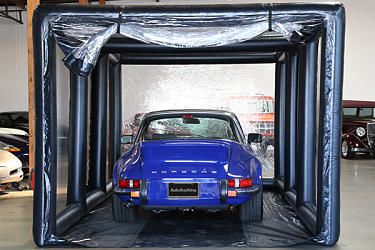 (www.autoanything.com)
Bubblicious Garage Candy
If you're thinking a custom car cover doesn't have the right kind of WOW, then go for the Car Capsule. These premium storage shelters keep dust, dirt and dings away from cars with a zippered a bubble enclosure that's equipped with fans to keep air circulating inside. Starting around $1,600, they are easy to assemble and fold up tight when not in use.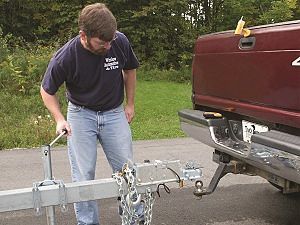 (www.swifthitch.com)
Road Trip Stocking Stuffer
Looking for something to help a collector on their next car show road trip? Check out the Swift Hitch Portable Back Up Camera. For around $240, this portable color camera-and-monitor duo will make hooking up to the car trailer a breeze.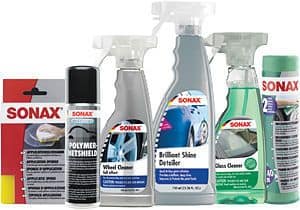 (www.gopro.com)
Grown Up Christmas List
Perhaps your collector is into taking selfies with their pride and joy? Kick it up a notch and give them a GoPro. For around $300 this lightweight, mountable camera takes pictures and video, and can be controlled via an app on a smart phone.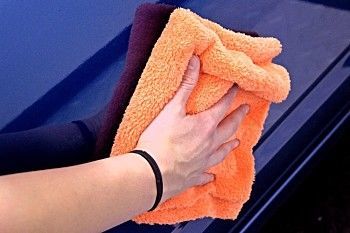 (www.sonaxusa.com)
Merrily We're Detailing
For the detailing fanatic, give the SONAX Winter Kit for $86. It contains quality car care products like wheel cleaner, Brilliant Shine detailer, Polymer Net Shield protectant, glass cleaner and microfiber cloths. Everything they'll need to get their garage queen show ready next spring.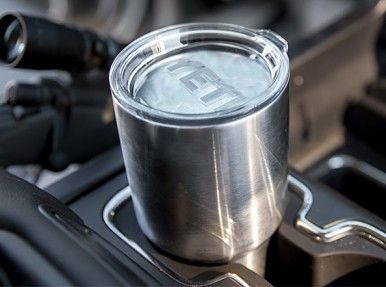 (www.yeticoolers.com)
Deck the Halls with Tchotchkes
How about some things for the garage? A car lover can never have enough quality microfiber clothes for detailing. The Rag Company offers an assortment of microfiber cloths in different piles ($25) to cover everything from drying to polishing. Other good garage options are tools like a digital tire gauge ($15) or a cordless impact driver ($100).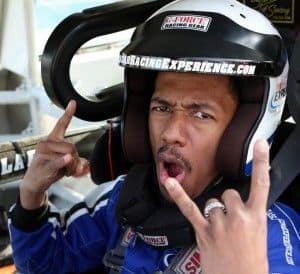 (www.yeticoolers.com)
God Rest Ye Merry Gentlemen
Make your collector comfortable at their next car show by giving them a few things to make it more relaxing. A Yeti cooler ($300) or Yeti tumbler ($30) to keep their drinks hot or cold all day long. While enjoying their beverage they can sit back in a nice camp chair (Coleman $40 – amazon.com) and watch the cars cruise by.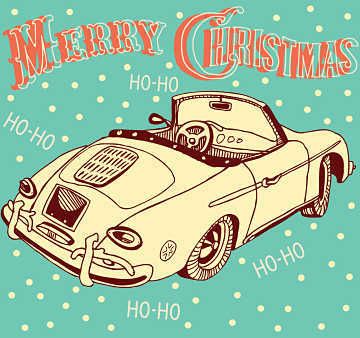 (www.nascarracingexperience.com)
Santa Clause is Coming to Town
Coming up with the perfect Christmas gift for a collector doesn't have to be a challenge. Something that shows you understand their passion for their car is sure to please. Try branching out from those tried and true gifts of the past. Channel your inner Santa Clause and fire up that sleigh, we have shopping to do!
Collector and Classic Car Insurance for Less
It's a sure bet Santa has his sleigh protected with the right insurance coverage. Do you? Let our friendly staff at Classic Auto Insurance help you find the right policy for your needs. Visit our website at www.classicins.com and see how we can help safeguard your dream car.