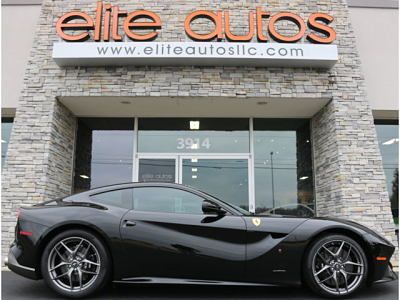 (www.eliteautosllc.com)
Aerodynamics Meets Italian Style
The perfect marriage between aerodynamics and style may have just crossed our path! Our friends at Elite Autos in Jonesboro, AR introduce us to a Ferrari F-12 Berlinetta that makes our jaws drop. Not only is this car beautiful, it is wickedly fast.
Form Follows Function in the F-12 Body
Before you say it is just another Italian supercar, take a closer look. Yes, it is the typical front-mid engine layout of the Ferrari line; however, this is science and art in perfect harmony. The curved shape of the body is not just for show. Form follows function here. Aerodynamics plays a big part in the shape of this car.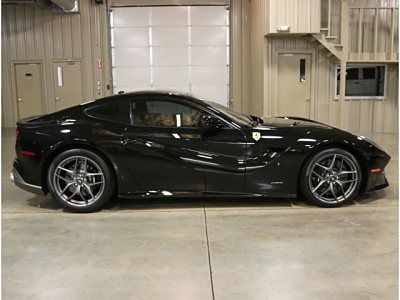 (www.eliteautosllc.com)
The Most Powerful Ferrari Road Car to Date
Debuting in 2012, the F-12 is the follow-up to the 599. It is the most powerful Ferrari road car to date with the exception of the LaFerrari (the company's hybrid powered hypercar). Named "Supercar of the Year" by Top Gear magazine that same year, the F-12 handles like a dream while its speed blows your mind.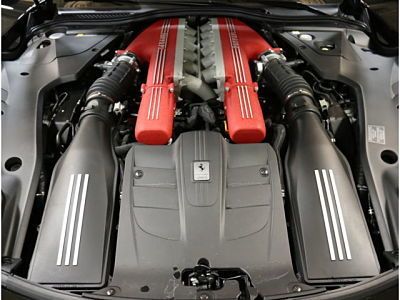 (www.eliteautosllc.com)
A Big Engine with a Big Sound
One of the reasons this car is so fast and powerful is the 48 valve 6.3L V12 engine sitting under the hood. The F-12 is the last of the naturally aspirated V12 engines produced by Ferrari, delivering power on command. It is a big engine with a big sound. Nirvana for any car geek within earshot.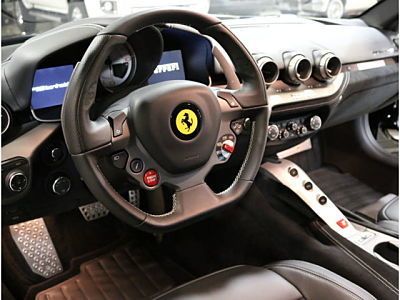 (www.eliteautosllc.com)
Amazing Speed and Power
Rated with 731 hp at 8250 rpm, it has a top speed of 211 mph and goes from 0-60 in 3.1 seconds. The F-12 is faster than the F-40, the 599, and the Enzo combined. Along with its amazing speed and power, this car possesses razor sharp steering and a very comfortable ride. Can something this fast be a daily driver? Wouldn't you love to find out?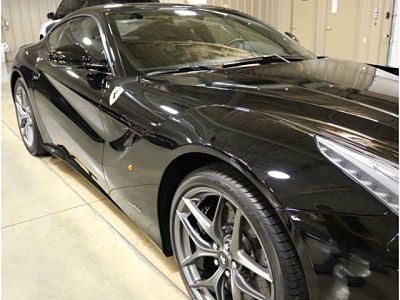 (www.eliteautosllc.com)
12 Different Alloys Make Up F-12 Frame and Body
The all-new space frame chassis and body shell uses 12 different kinds of alloys in its construction, making this Ferrari pony lighter and nimbler than any of the others in the stable. With a powerful engine driving it, the F-12 is insanely fast. This is one ride you need to stay awake for.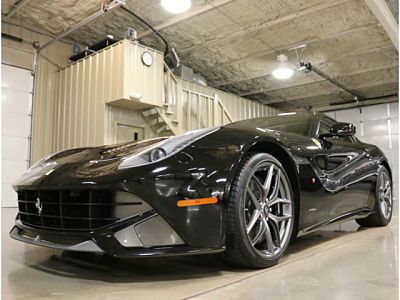 (www.eliteautosllc.com)
Aerodynamic Features Keep F-12 On the Road
An "aero bridge" funnels air along the hood and down the sides, decreasing drag. By streamlining the design, Ferrari improved the car's aerodynamics, giving it better gripping power. The F-12 has 76 percent more downforce than the 599 GTB.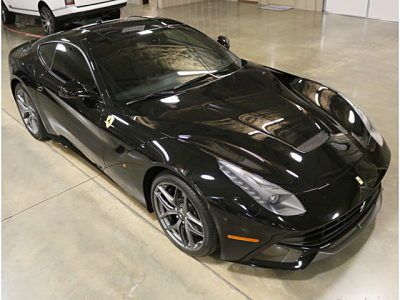 (www.eliteautosllc.com)
I'm a Little Heated. Can We Vent?
Another aerodynamic feature on the F-12 are the vents located in the front fascia of the car. They open and close as needed, to bring air over the carbon ceramic brakes, cooling them. Rear vents release built up pressure from the rear brakes.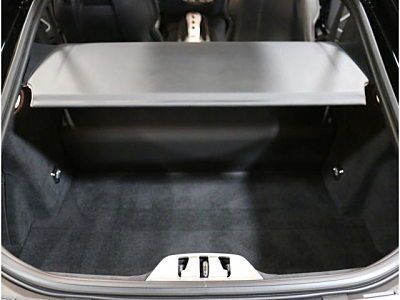 (www.eliteautosllc.com)
Tremendous Trunk, Too!
Just looking at this two seater sports coupe, you imagine the interior to be restrictive and uncomfortable. Far from it. The subtle leather seats welcome you. This Ferrari is amazingly spacious (as super cars go) with a cargo shelf behind the seats and a reasonably-sized trunk that can actually hold more than a box of tissues. Can someone say, golf clubs?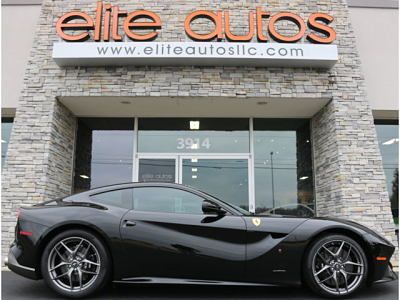 (www.eliteautosllc.com)
The Ferrari F-12 Berlinetta – Speed, Comfort and Good Looks
If blowing the doors off anything outside of an F-22 Raptor is something you live for, then a Ferrari F-12 Berlinetta is you. If you want an Italian sports car to use for a daily driver, then surprisingly the F-12 can also be for you. It rides as smoothly racing down the straightaway as it does cruising through town. Speed, comfort and good looks – what more could you ask for? (Did we mention it is insanely fast!)
Collector and Classic Car Insurance for Less
If fast sports cars like the Ferrari F-12 Berlinetta are your passion, make sure you have the coverage you need to protect your investment. Let our friendly, knowledgeable staff at Classic Auto Insurance help you find the right policy for your needs. Visit our website at www.classicins.com and see how we can help safeguard your dream car.