The Dodge Power Wagon – 71 Years and Still Going Strong
Are you looking for something new to add to your collection? Consider the original 4×4 off-road vehicle – the Dodge Power Wagon. Dodge introduces the first mass-produced four-wheel drive truck in 1946. Tough, hardworking and ready for whatever you throw at it, the Power Wagon becomes the go-to vehicle for many local fire stations, power companies and businesses. For the last 71 years, it is one truck that lives up to its name.
From War Wagon to Power Wagon
The design of the Power Wagon is fashioned after the formidable ¾ ton WC Series. These WWII utility vehicles could go anywhere and haul anything. They become a vital part of the U.S. war effort. The flat-fender Power Wagon (FFPW) retains many features from its military cousins. A reinforced chassis makes traversing through water, sand and mud relatively easy. If the FFPW ever does get stuck, no problem. It can pull itself out of trouble using its 10,000-lb. winch.

(www.hemmings.com)
The Name Says It All
The first model is called the WDX General Purpose Truck – not a name that easily rolls off the tongue! Thankfully, Dodge changes it in favor of the truck's showroom nickname, Power Wagon. The early flat-fender models have collectors taking notice. Despite being a favorite with farmers and businesses, only 5,450 trucks are produced from 1946-1948.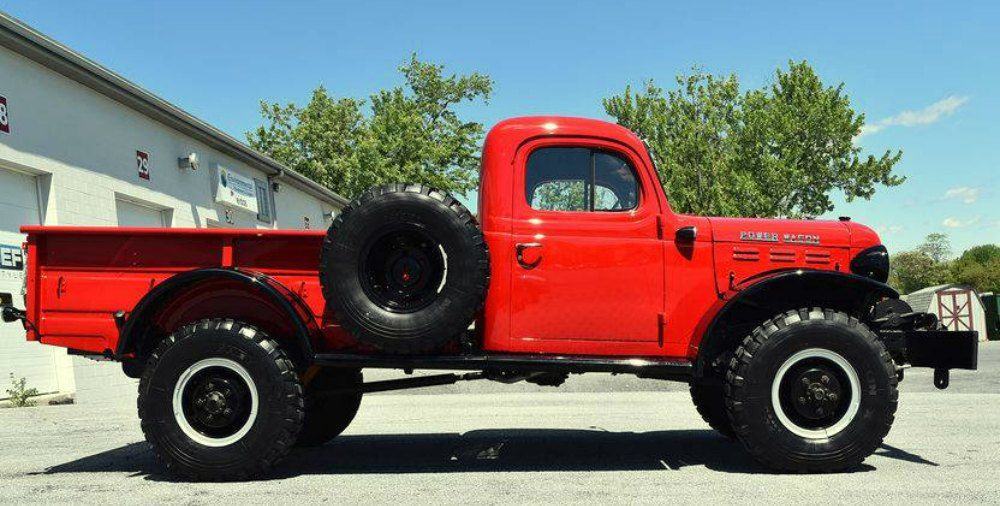 (www.hemmings.com)
Workhorse Wagon
Whether towing, hauling or plowing snow, the one-ton Power Wagon is indispensable. With its 230-cubic inch flathead I6 engine, heavy-duty suspension and an 8-ft. wood slat cargo bed, this workhorse truck can haul up to 3,000 lbs. With powerful traction, extra clearance and a rugged undercarriage, the original Power Wagon is engineered to handle extreme driving and work conditions. Park it all atop 8-ply 16 x 6 inch, five stud wheels and this truck can cross any terrain, wet or dry. It earns a reputation for being built to last.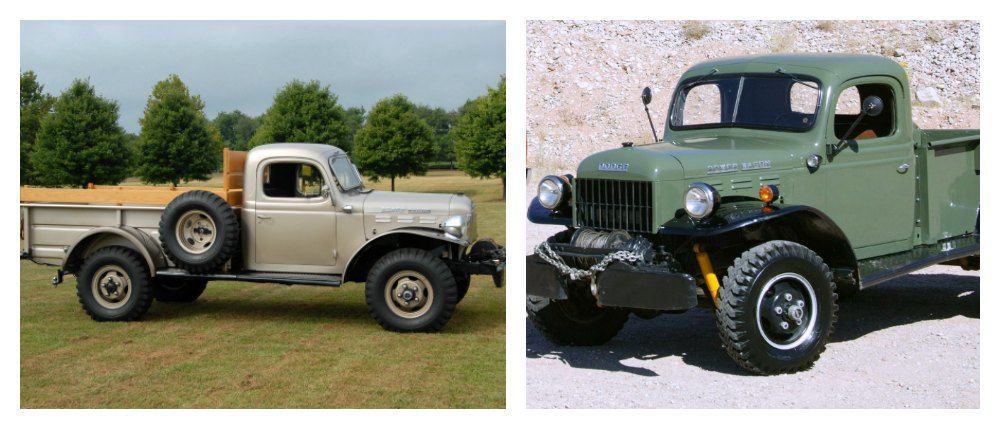 (www.pictures.topspeed.com)
Did a Power Wagon Pull Your Family Camper in the 70's?
Federal safety regulations bring an end to the production of the military style Power Wagon in 1968. A modernized version of the truck appears in 1972. With its first significant body change, the 1974 Club Cab model becomes a favorite with families towing their campers. The Power Wagon sells until 1980, when the model gave way to Dodge's newest marquee, Ram Trucks.
The Power Wagon Legacy Lives On
The Power Wagon name is dusted off and given to the Ram 2500 in 2005. Trucks that can stand up to extreme driving conditions are always in high demand and the Power Wagon fits that criteria. In 2010, Ram Trucks becomes a stand-alone division under the Fiat-Chrysler Automobile umbrella. The Power Wagon legacy lives on with some of Ram's toughest off-road trucks.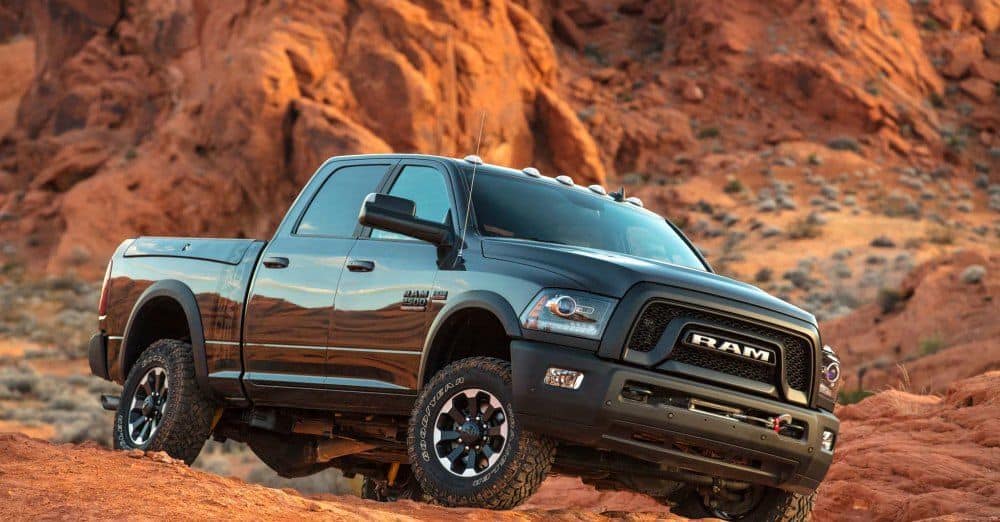 (www.motortrend.com)
Today's Power Wagon is Ram Tough
Today's 2017 Ram 2500 Power Wagon is considered one of the toughest trucks made. With a 410 hp Hemi V8 engine, locking differentials and heavier gauge running gear, this truck puts the power back in Power Wagon. Add on two extra inches of lift (a total of 14.3" off the ground) and a standard 12,000 lbs. winch, this beast can clear Flintstone-sized boulders.
1948 Power Wagon Nets a Nice Price at Auction
For classic collectors, the early model Power Wagons still hold much of the interest. At the
2017 Barrett-Jackson Scottsdale auction
a numbers-matching
1948 Dodge Power Wagon
sells for $99,000. We are glad to see these hardworking service trucks are finally getting the acknowledgment they deserve. Power on, Power Wagons!
Collector and Classic Car Insurance for Less
If you own a vintage truck, you understand how important it is to find the right insurance. Classic Auto Insurance offers affordable coverage that includes tiered mileage plans, agreed value and mileage rollover. Let our friendly, knowledgeable staff answer all your questions and customize a policy to meet your needs. Visit our website at
www.classicins.com
or call and see how we can help safeguard your dream truck.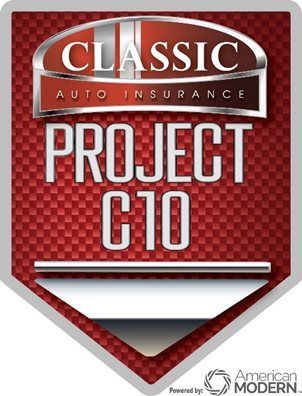 Coming Soon from Classic Auto – Project C-10
Once a truck fan, always a truck fan. We agree! At Classic Auto Insurance, we love all kinds of trucks and we are devoting the entire year to restoring a 1965 Chevy C-10 Truck. Stay tuned for video updates on Project C-10, powered by American Modern. It'll be a classic!