Cutting Through the Competition
It is hard to imagine anyone improving on the beauty of the
Chevy Corvette
, but they have. A custom
1966 Chevy Corvette
cuts through the competition for the
Ridler Award
at the
2017 Detroit Autorama
, making it into the
Great 8
. The talented builder takes time to outline the changes to this awe-inspiring car. Think you could re-design a Vette? Share your ideas in the comments.
When One Radical Idea Leads to Another
The builder on this incredible Corvette is
Scott Roth
from
The Auto Shoppe
in South Burlington, VT. He and his team take the rough shell of a 1966 Vette and transform it into the winning car you see on the showroom floor. Collaborating with the owner,
Dennis
, leads to some radical ideas. "We knew we wanted to do a new style interior and things just went from there," Scott says. Boy, do they ever!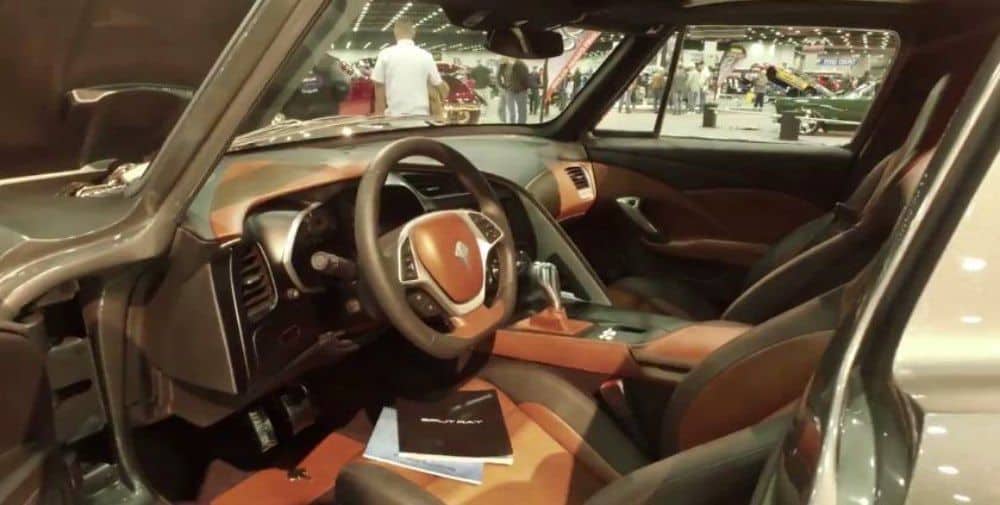 The First Cut is the Deepest
When Scott suggests widening the car, Dennis is not so sure. "It was pretty hard to convince him to cut the car down the middle but once he agreed, we never looked back," Scott laughs. (You have to wonder what Dennis feels like when they start cutting!). All in all, the Vette is widened over six inches.
Have You Had Some Work Done?
So, do Scott's modifications show on the Corvette? You know there's something different about the car, you cannot put your finger on it. "Everything we did takes the eye away from the fact the car is wider than normal," he says. For instance, there is no firewall or floor. Instead, they are formed from 16-gauge steel. The back window is subtly pulled back two inches and there are no flares on either side to give it away. The level of fabrication is phenomenal.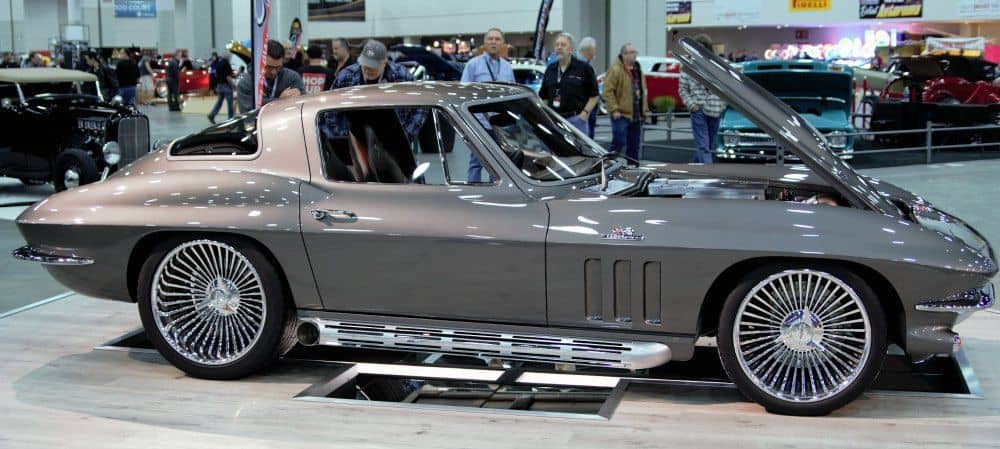 Attention to Detail Pays Off
The Auto Shoppe team even modifies the new LS9 crate engine. The super-charging system, which is known to have a few bugs, is re-designed. The custom radiators get mounted into the fenders and the bumpers are customized aluminum. The attention to detail is one reason this car caught the eyes of the Great 8 judges.
Reaching New Heights at the Detroit Autorama
From concept to completion, this 17-month build has been a grueling test of will. "It was nine guys giving it their all to make it happen," Scott says. "I am incredibly proud of the work we have done." That is what the Detroit Autorama represents. Car enthusiasts who push themselves to new heights of creativity and skill. Congratulations on a great job and one killer looking Corvette!
Collector and Classic Car Insurance for Less
Customizing your dream Corvette takes lots of planning and hard work. Protect your build during and after its transformation with Classic Auto Insurance. We offer affordable coverage for a variety of collector, classic and custom cars. Let our knowledgeable staff answer all your questions and put together a policy that meets your needs. Visit our website at www.classicins.com or call 888-901-1338 and see how we can help safeguard your dream Vette.