Custom 1953 Chevy Truck Pays Tribute to Michigan Hot Rodder
To honor
Bill Waddill
, the man known as
The Original Hot Rodder
, organizers of the
2017 Detroit Autorama
place this fabulous custom white
1953 Chevy C3100 truck
front and center at the Cobo Center.
Kathy Waddill Ridley
, Bill's daughter and the current owner, takes time to tell us about the man and the early days of Michigan Hot Rodding. What other hot-rodding pioneers would you like to see honored? Let us know in the comments.
Turning a Work Truck into a Hot Rod
Bill purchases the pickup in 1953 to tow his race cars. Always the hot rodder, he immediately chops the roof, flattens the hood and repaints his handiwork a "ghastly shade of blue," Kathy says. That's when the Blue Goose nickname is born.

Restoration Dreams Fulfilled
Bill eventually sells his beloved truck and never loses track of it. Thirty years later, the pickup finally returns to the family. Once Kathy commits to restoring her father's truck, nothing can hold her back. It becomes a labor of love. To help her fulfill her restoration dreams, she turns to the team at
American Gasser
in Saginaw, MI.
Blue Goose 2.0
Kathy's vision for the restoration does not include repainting the truck in her dad's famous blue paint. Instead, she returns the
Blue Goose
to its original white exterior and chooses a royal blue Italian leather for the interior. Under the hood, she has a 430hp LS3 V8
Corvette
engine installed. "I will never be late again," she laughs. The wooden truck bed is stained blue to match the interior. "It looks like glass."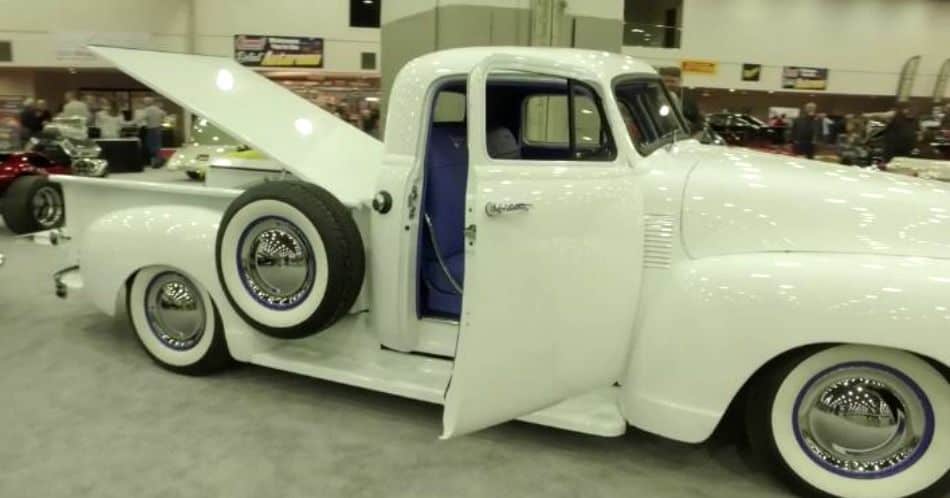 A Piece of Detroit Autorama History
Keeping Our Hot Rod Heritage Alive
Having the opportunity to see hot rod history up-close is why the Detroit event is so fantastic. Men like Bill Waddill created the sport many of us have come to love. Their ingenuity and mechanical skills still inspire us. When you leave the next Detroit Autorama bursting with ideas to trick out your classic, make sure to thank the hot rod pioneers who come before. All hail hot-rodding!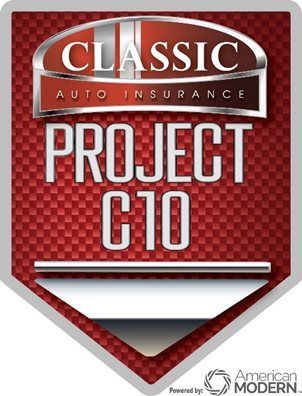 Coming Soon from Classic Auto – Project C-10
Once a truck fan, always a truck fan. At
Classic Auto Insurance
, we love all kinds of trucks and we are devoting the entire year to restoring a
1965 Chevy C-10
. Stay tuned for video updates on
Project C-10
, powered by American Modern. It'll be a classic! Even before you finish your classic beauty, protect it during its restoration. Classic Auto Insurance offers affordable coverage for a variety of collector cars. Let our knowledgeable staff answer all your questions and customize a policy to meet your needs. Visit our website at
www.classicins.com
or call
888-901-1338
and see how we can help safeguard your dream car.