Shiny and Chrome, Truck Grille Art Rolls On
For some, looking at a Monet or Picasso painting is the epitome of fine art. For
classic truck collectors
, our artistic obsession sits on four wheels. From hoods to side panels, vintage pickups possess some of the best and most beloved designs in the automotive world. Nothing beats a beautiful truck with a shiny chrome grille. Which classic truck model/year has your favorite grille and why? Share your answer in our comments.
From Non-Descript to Art Deco
The purpose of a grille is to circulate air over the radiator. On early trucks it is a non-descript open metal grate. As automakers realize that the design of cars and trucks matters to consumers, things change. The grille and hood layout are no longer overlooked. They have become the face of the truck.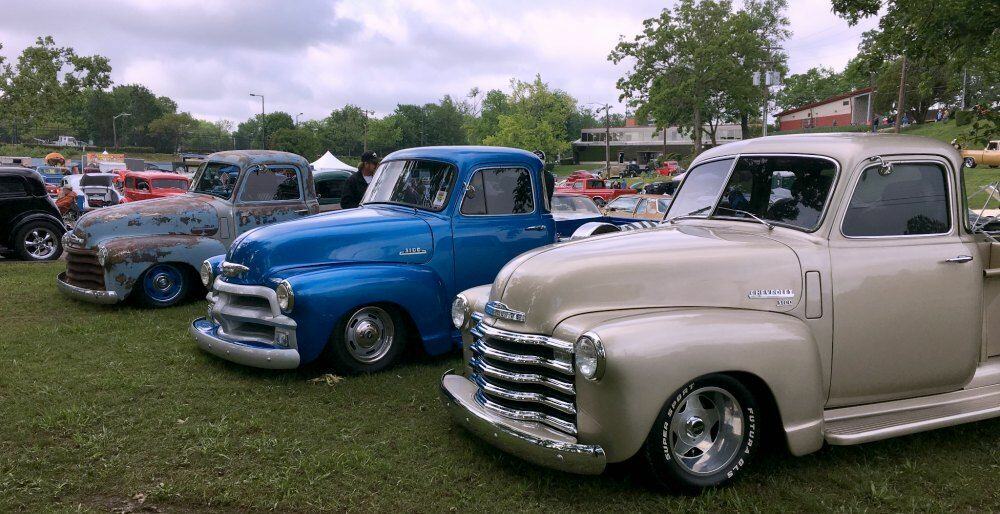 Concept Cars Influenced Truck Design
Automotive designers like
Harley Earl
, who created outrageous grille work on his concept cars, have a significant effect on truck bodies. Exaggerated chrome elements make their way into truck re-designs. The
1947 Chevrolet 3100 Advance Design truck
series introduces the five-horizontal bar grille that would become a signature style of a Chevy truck. It is a favorite feature among classic truck customizers. An interpretation of this classic grille on the custom
1949 Chevy C-10 truck
pictured below helps make it the
Great 8
Winners Circle at the
2017 Detroit Autorama
. Learn more about this amazing custom pickup on our previous
blog
and
video
.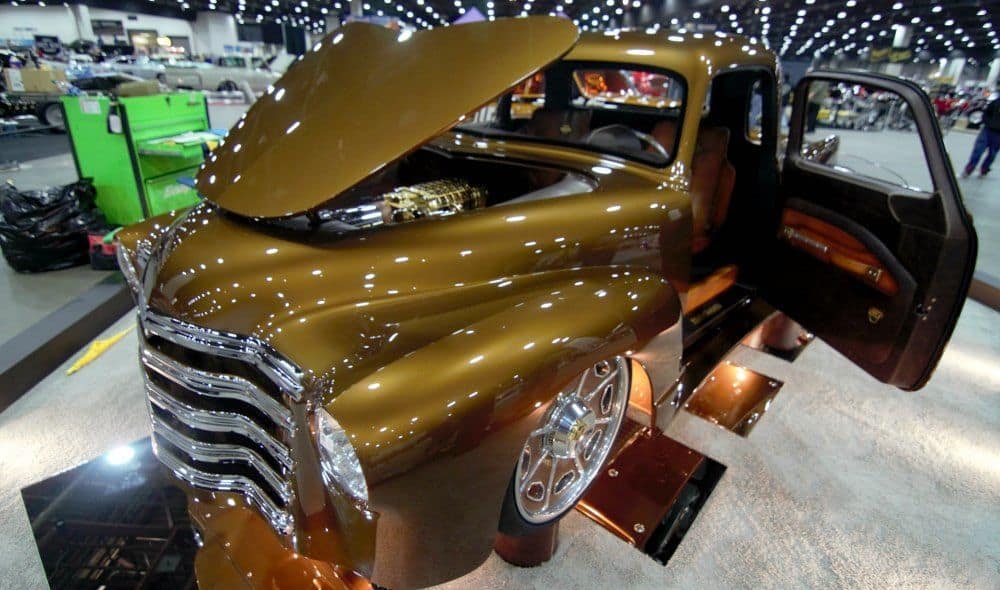 Change is the Only Constant
As car makers experiment with aerodynamics and materials, truck designs evolve. Seeing the popularity of Chevy's new grille, Ford establishes its prominent five-bar design with the introduction of the 1948 F-Series. The body styling includes a wrap-around front fascia, closer spaced headlights and a domed hood. Ford designers introduce a two-bar front with an argent-finish in 1951. They tweak this version by adding vertical guards and V8 emblems in 1954, and a V-shaped dip to the upper bar in 1955. It appears that change is the only constant when it comes to front grilles.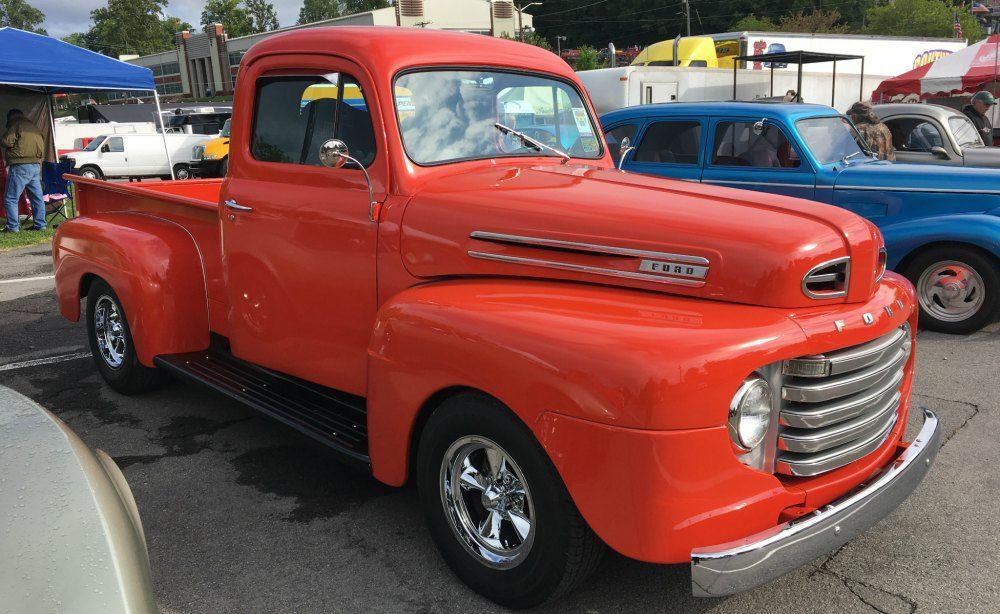 The Evolution of the Chevy Grille
Chevy changes their signature five-horizontal bar grille in 1954 to a crossbar design commonly known as a bullnose grille. In 1955, they toy with an egg crate style, which ends in 1956 (only to make a comeback in 1970). Nineteen-fifty-seven brings an open, forward-leaning front end and a grille that resembles a mouth with teeth. With the addition of a grid insert in 1958, the mouth gets braces. (If you are trying to keep up with the changes, you may need a cheat sheet!)
Aftermarket Parts Could Reach $722.8 Billion in Sales by 2020
The humble truck grille has given way to a blossoming industry. Owners are no longer stuck with the truck maker's standard feature. Grilles are now a form of personal expression. There are LED, Mesh, Specialty, Punch Billet and Bar Billet Grilles. You can have a Batman emblem on your truck, if you desire. Computerized fabrication can create anything. Customized billets have become a million-dollar truck parts enterprise. Aftermarket auto parts and services are expected to reach $722.8 billion by the year 2020.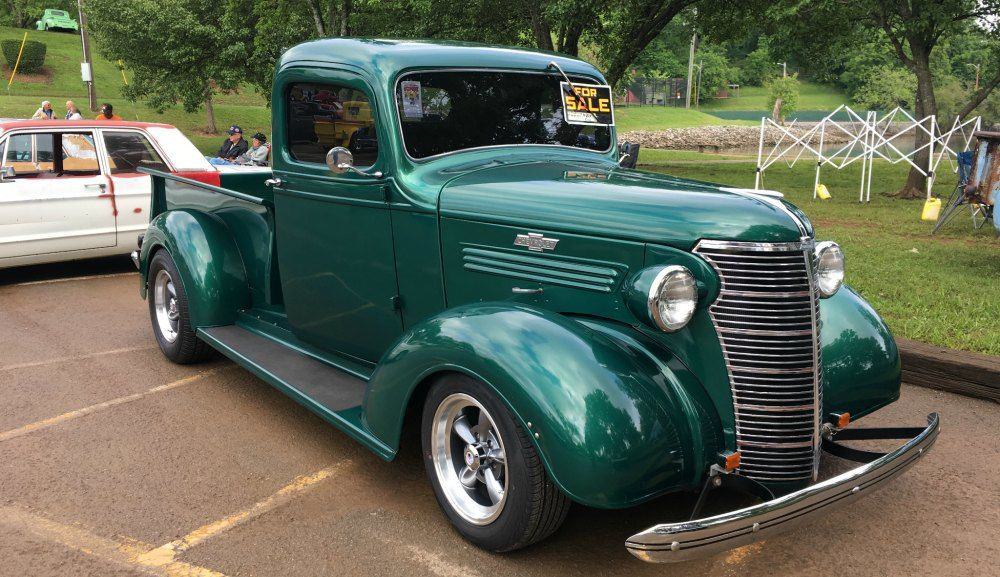 Classic Grille Design Still Seen Today
All classic truck collectors have their favorite period grille designs. Some are dedicated to the original Chevy five-bar front while others want the stylish vertical grilles found on the 1938 Chevy Half-ton. Whatever classic grille design you prefer, you see their continued influence on today's truck and car designs. Guess there is a reason they call them classics!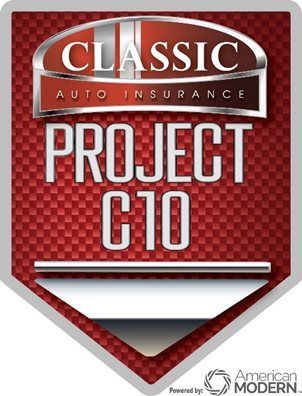 Coming Soon from Classic Auto – Project C-10
Once a truck fan, always a truck fan. At Classic Auto Insurance, we love all kinds of trucks and we are devoting the entire year to restoring a
1965 Chevy C-10
. Stay tuned for video updates on
Project C-10
, powered by American Modern. It will be a classic! We also know accidents will happen so leave nothing to chance. Even before you finish your masterpiece, protect it during its restoration.
Classic Auto Insurance
offers affordable coverage for a variety of collector cars. Let our knowledgeable staff answer all your questions and customize a policy to meet your needs. Visit our website at
www.classicins.com
or call
888-901-1338
and see how we can help safeguard your dream car.