100 Years of Great Chevy Trucks
You can't blame Chevy for wanting to get this party started. It is not every day you celebrate a century of continuous truck production! Let's look at some of the milestones of Chevrolet truck design and innovation. Do you have a favorite Chevy truck? Let us know in the comments and don't forget to give the Big C an early birthday shout-out.
1918 Chevy One-Ton Truck
Chevy's first truck, the 1918 One-Ton, is a no-frills, flatbed with no cab, roof, doors or padding on the wooden driver's seat. It is a car frame, chopped and lengthened, to create the cargo bed. The One-Ton has a 3.6L V4 engine producing a roaring 36 hp. The Flint, MI plant builds 384 of these workhorse pick-ups.
Chevy Customers Cry Out for Comfort
The American love affair with the pickup begins in the 1930's when it becomes more than just a work truck – it's the family vehicle. As a result, customers want comfort. The 1929 International Series AC Light Delivery truck is Chevy's first truck to get a closed cab. Other amenities added are windows, doors, fenders and running board. Prices start at $400.
1947 3100 Series Pick-Up – A Vintage Favorite
During WWII, all Chevy factories are converted to help the war effort. Military trucks, airplane engines and armored vehicles get produced. After the war, Chevy hits its creative stride with Harley Earl at the helm. Ask any classic car collector to describe their favorite vintage truck and the 1947 Chevy 3100 Series gets mentioned. The Advanced Design model features a rounded profile and a broader, extended cab, reflecting a modern styling. The iconic five-bar horizontal grille becomes a signature bowtie design element.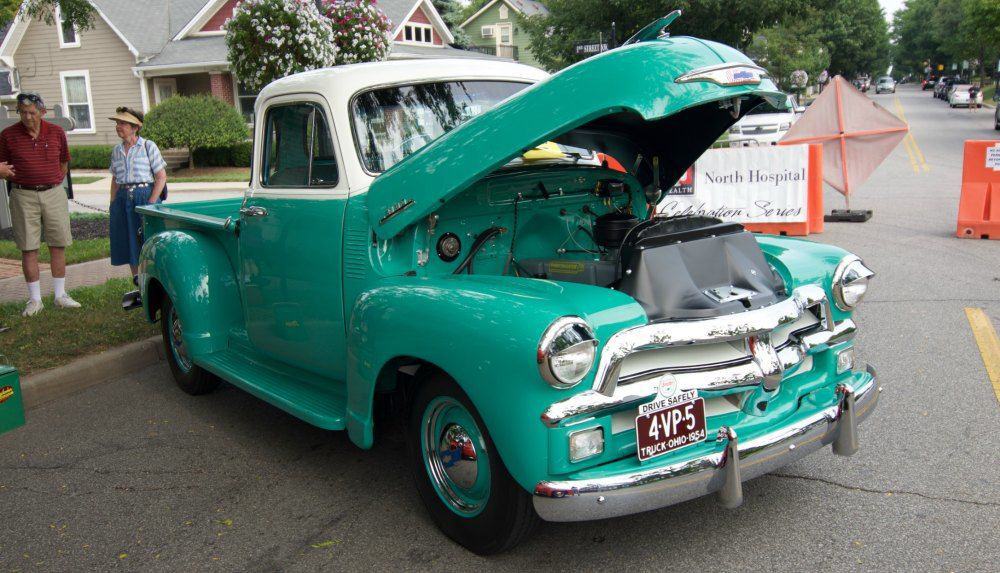 1955 Cameo Carrier Becomes a Design Standard
The 1955 Chevy 3124 Cameo Carrier is the first Fleetside truck. The sides are flush with the cab and bumpers, giving it a smooth-sided look. This design becomes an industry standard for many years to come. Nicknamed the Executive's Truck, a variety of luxury options and available, like automatic transmission, chrome bumpers, car-style seats, wrap-around front glass and two-tone paint.
Chevy's Small Block V8 Engine Makes an Impression
Chevy introduces the first small block overhead-valve V8 engine in 1955. It is a 265-cubic inch 4.3L power plant that revolutionizes the industry. It is one of the most enduring and influential engine types around. So well engineered, a version of it has been in production since 1955. The 2018 Chevy trucks are running the fifth generation of this V8 engine.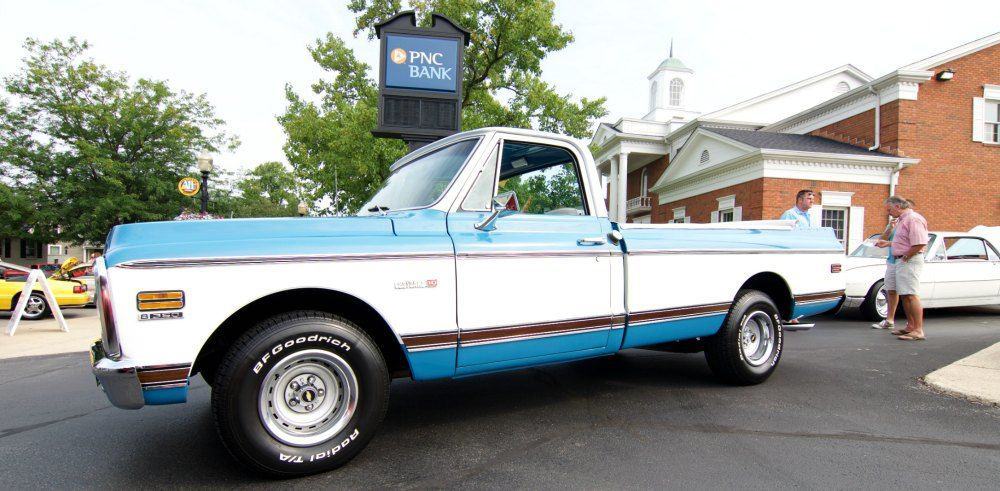 1967 Chevy C/K 10 Series
Chevy gives the
Action Line
of work trucks an upgrade with the
1967 C/K 10 Series
. By adding more comfort and convenience to these workhorse trucks, the line soon becomes one of Chevy's biggest sellers. Buyers could choose from a wide selection of engines including an inline V6, a small block V8 or the big block V8. The clean bodyline, integrated hood and fenders and simple grille, makes this
classic truck
a favorite with collectors.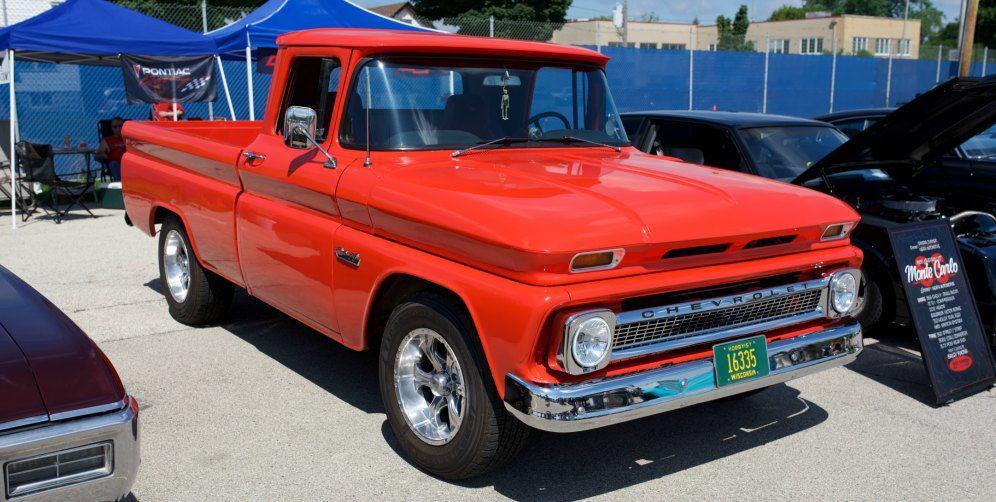 The Chevy Centennial Celebration Rolls On
The bowtie truck folks began their birthday celebration at the
State Fair of Texas
and will wrap it up with a 100th Anniversary blow-out at the
Texas Motor Speedway
on December 16, 2017. The festivities coincide with the rollout of two special edition pick-ups; the
2018 Centennial Edition Silverado 1500
and the
2018 Colorado Centennial Edition
. Chevy truck owners with over 100,000 miles or those people who have rented or leased a Chevy truck are encouraged to join the
Chevy Truck Legends
program for special offers.
Happy 100th Birthday, Chevy Trucks!
While a classic collector may fill their garage with vintage Chevy trucks, there is a good chance a newer version is sitting in the driveway. Congratulations to all the Chevrolet employees, past and present, who create these great trucks and to the owners who love them. Here's to another 100 years!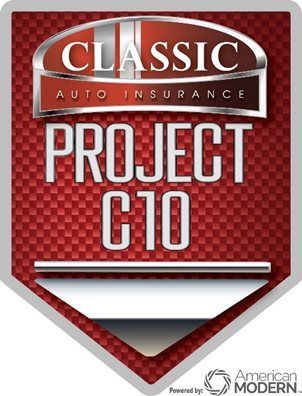 Coming Soon from Classic Auto – Project C-10
Once a Chevy truck fan, always a Chevy truck fan. At Classic Auto Insurance, we love all kinds of trucks and we are devoting the entire year to restoring a 1965 Chevy C-10. Stay tuned for video updates on Project C-10, powered by American Modern. It'll be a classic! We also know accidents will happen so leave nothing to chance. Even before you finish your classic beauty, protect it during its restoration. Classic Auto Insurance offers affordable coverage for a variety of collector cars. Let our knowledgeable staff answer all your questions and customize a policy to meet your needs. Visit our website at www.classicins.com or call 888-901-1338 and see how we can help safeguard your dream car.