Have You Gotten Your Father's Day Gift?
With
Father's Day
fast approaching on
June 19
, everyone is in a mad scramble to secure their gift. If you could dream big and get your dad anything, what would it be? Our choice has to be a classic sports car (or as close as we can manage) like a
Shelby Cobra
. Our friends at
Elite Autos
in Jonesboro, AR have a
1965 Shelby Cobra Kirkham
and we're just dying to get our hands on the keys (for gift research!).
Carroll Shelby Designed Fast Cars
As with all things bearing the name of
Carroll Shelby
, this car is fast. The original
AC Shelby Cobra
is a collaboration between the British
AC Cars Ltd
and
Carroll Shelby International
in 1962. The all-aluminum sports car made a name for itself on the racetrack but didn't fare too well in sales. Only 993 cars are built between 1961-1969.
Opt for a Cobra Copy Instead
Since original Shelby Cobras are selling in the high six figures, considering a replica seems the way to go. We put together a checklist to make sure we cover all of Dad's must-haves – style, speed and plenty of muscle. What you'll need to decide is whether a copy will meet his standards.
Look Like Steve McQueen in a Cobra
A Cobra is the sports car everyone recognizes. Putting Dad behind the wheel of one of these will not only boost his ego, it will make him the center of the universe (everyone gravitates to a Cobra at a car show). Having people taking selfies with him and his Shelby will become the norm. (Reminder – Buy him a pair of Steve McQueen Persol sunglasses, too.)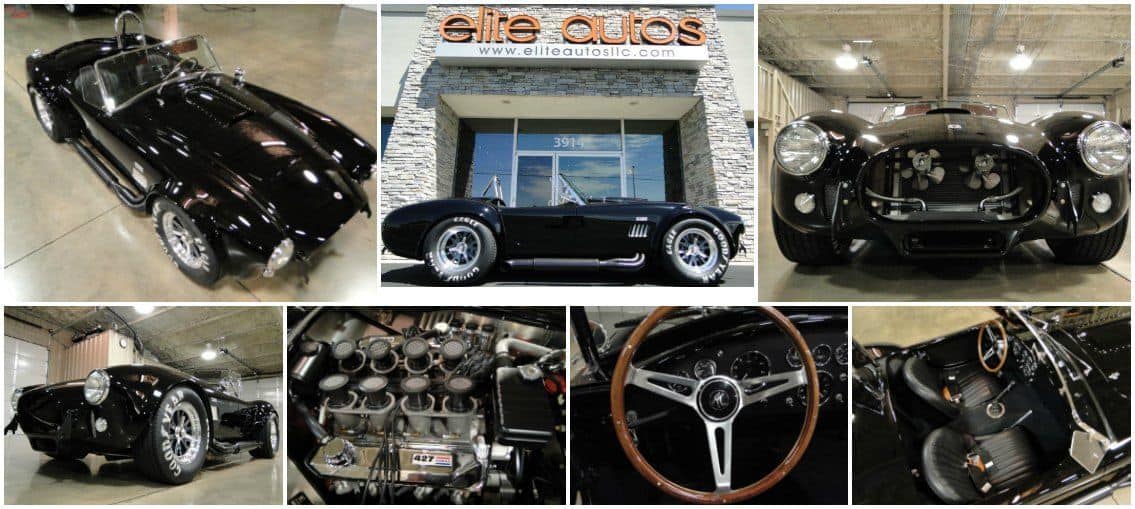 Satisfy Dad's Need for Speed
At a top speed of 189mph, the original Cobra is a bit of a challenge for the average driver. Thankfully technology has fixed some of the Cobra's imperfections (suspension, braking) and Dad will be able to satisfy his need for speed safely and easily.
Power to Play with the Big Boys
Carroll Shelby built his original Cobra to take down the Chevy Corvette on the track. Can a modern day copy go toe to toe with the big boys? Yes, this Kirkham Cobra can. With its 482 cubic inch V8, it gives Dad more than enough power to blow the doors off any contenders at a stop light.
MIG Jets and Cobras Have Much in Common
Surprisingly, jets and Kirkham Cobras have a lot more in common than just speed. All of their car bodies are built in a former
MIG
jet factory in Poland. They construct an aluminum skin around a steel tube frame much like a jet fuselage. Kirkham is one of the few companies that build a Cobra the way Shelby intended, with an aluminum body.
Shelby Cobra Kirkham – The Best of Both Worlds
Our Father's Day gift gives Dad the best of both worlds; he will own a legendary sports car and be able to drive it to his heart's content (without worry). We've satisfied all his criteria so hopefully he will love it (and let us drive it). Maybe now we'll move ahead of the family dog on his favorites list.
2016 Carmel Artomobilia August 26-27
Want to see what it's like to own an original Shelby Cobra? Take a look at our
video interview
with one Indiana gentleman whose 52-year love affair with his Cobra is still going strong, and share it with your friends. He'll be displaying it at the
2016 Carmel Artomobilia
August 26-27
in the Arts & Design District of downtown Carmel, Indiana. Be sure to come out to see it!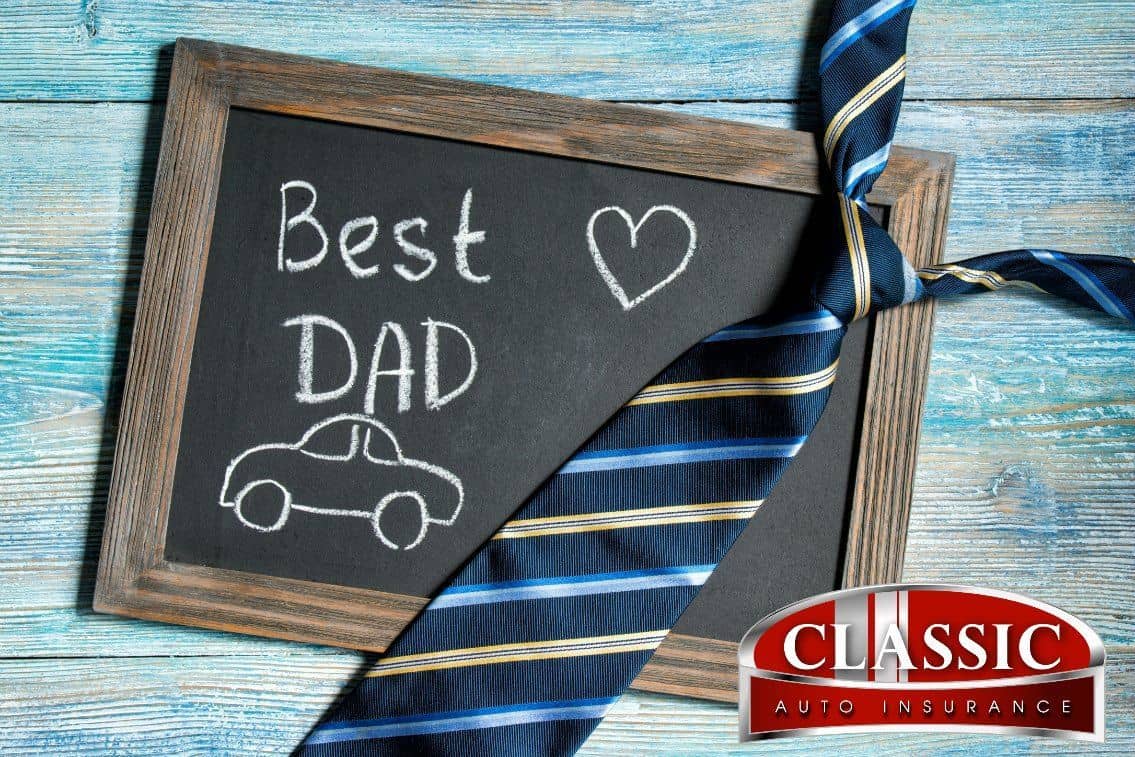 (Daria Medvedeva/www.shutterstock.com)
Happy Father's Day from Classic Auto Insurance
A great car like a Shelby Cobra deserves to have great insurance coverage. Tell Dad that our friendly, knowledgeable staff at Classic Auto Insurance can answer all his questions and find the right customized policy for his new sports car. He can visit our website at
www.classicins.com
and see how we can help safeguard his dream car. And Happy Father's Day to all of the collector car dads out there.