Turning 50 Never Looked So Good
The high-performance division of
Mercedes-Benz, AMG
, is turning 50 this year. While some might see hitting the Big 5-Oh as a sign to take things easy, the folks at AMG decided to kick it into high gear instead by debuting the
2018 AMG GT C Edition 50
at the recent
Detroit Auto Show
. This is not your granny's Benz.
Going Gray Gracefully
Only 50 of these sports cars will make it to the U.S. All of them will be decked out in one custom color,
Designo Graphite Gray Magno
. The protruding metal grille pays tribute to the
Mercedes 300sl
that won the 1952 Carrera Panamericana Mexico race, while the 550hp 4.0L V8 engine promises a top speed of 197 mph.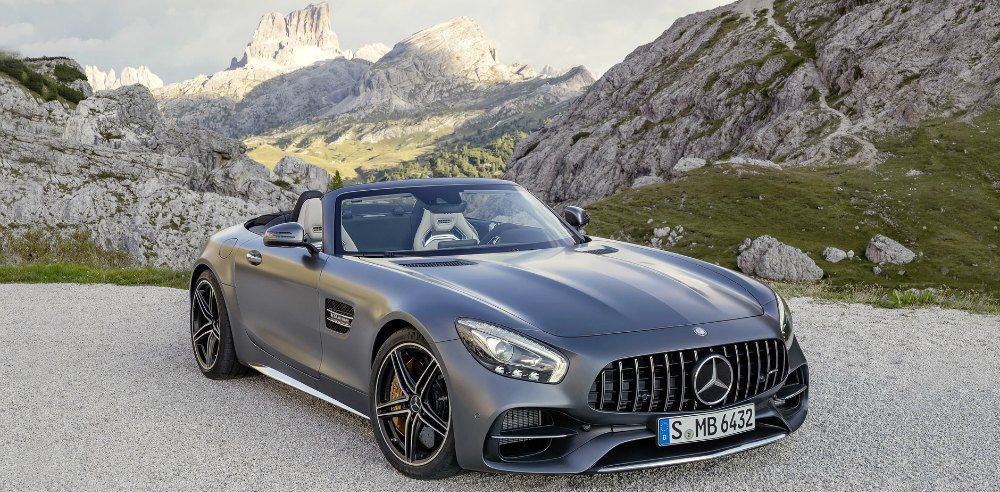 (www.mbusa.com)
New Mercedes-Benz AMG Hypercar to be Unveiled This Year

(www.mbusa.com)
Offering High Performance Options to Mercedes Benz Customers
Since 1967, AMG has been modifying Mercedes-Benz cars into whatever customers desire. Founded by two former Mercedes-Benz engineers, Hans Warner Aufrecht and Erhard Melcher, the original company, AMG Engine Production and Development, Ltd, specialized in high performance engine and body customizations. As these upgrades became popular, the AMG options were offered through the dealerships. Eventually in 1999, Daimler-Benz AG acquires the company to bring everything under one umbrella.
One Man, One Engine
Racing has always been at the heart of AMG's passenger car enhancements. They seamlessly bring what they learn on the track back to the Mercedes-Benz customer who wants a little bit more from their German luxury car. The AMG philosophy of "one man, one engine" means that these hand-crafted sports cars are built with the utmost expertise and care. To prove it, an engineer signs his name to the engine when complete.
Even the Easy Rider Loves His Mercedes AMG
Mercedes-Benz is promoting its beefed-up luxury sports car to the free-spirited rebels of the 60s like the original
Easy Rider
himself,
Peter Fonda
. With Steppenwolf's
Born to be Wild
blasting in the background, the Coen Brothers-directed commercial aims to get non-conformists off their bikes and into an AMG sports car. Sell-out or savvy marketing ploy? You make the call.
(www.mbusa.com/AMG)
Mercedes-Benz AMG – Never Slowing Down
Owning a German-engineered sports car with a racing tuned engine is a dream for many. The AMG line of cars now offers everything from race cars to SUVs. Turning 50 has in no way slowed them down. Instead, they look to the future and use their knowledge to enhance the driving experience for Mercedes Benz customers. Proving once again, age is just a number, so aim for the red line and make it a record-breaking one.
Collector and Classic Car Insurance for Less
Whether you own a classic 300sl or a collector edition model,
protecting your Mercedes-Benz
is what drives you. Classic Auto Insurance understands your devotion and has the right coverage at an affordable price. Let our friendly, knowledgeable staff answer all your questions and customize the right policy for your needs. Visit our website at
www.classicins.com
or call and see how we can help safeguard your dream car.