26 Classic Porsches Head to Auction in Fort Lauderdale
Porsche lovers are about to be treated to an incredible weekend filled with 26 opportunities to own their favorite classic sports cars.
Auctions America
is hosting their yearly Fort Lauderdale, FL sales event
March 31-April 1
. Slated to cross the auction block are 26 cars from the
JLG Autocrib Porsche Collection
. This impressive group spans 48 years of Porsche production and includes an extensive display of collector Porsche merchandise.
Porsche Collection Highlights Changes
Jack and Alice Gish of Connecticut are the owners who lovingly assembled this amazing group of cars and memorabilia. "I've always loved Porsches – their look, their sound, the way they hug the road," Jack says. "Our collection showcases the subtle changes in the Porsche line over the decades." Although parting with this fantastic assemblage of cars will be hard, the couple feels it is time to share them with other Porsche lovers.
Hollywood Heavy Hitters Drove These Cars
Several of the sports cars in the auction have a Hollywood connection. A
1955 356 Speedster
, once owned by actor
Nicholas Cage
, is among those for sale. Cage, a well-known classic car enthusiast, meticulously restored this beautiful convertible. Also featured is a
1958 Porsche RSK Spyder Tribute
that was driven by actor
Bruce Willis
in the 1992 film,
Death Becomes Her
.

(www.auctionsamerica.com)
 Porsche Memorabilia Features Unique, Signed Items
The Auctions America sale features an extensive collection of Porsche memorabilia, which ranges from dealer displays and rare promotional posters to autographed racing attire, helmets and gloves. There is even a glass door from the Parts Department of a Porsche dealership. These items would be a great addition to any collector's garage.
Something for Every Porsche Fan
This collection runs the gamut from early models like the 1960 356B coupe to modern variations like the 2003 Porsche 911 Turbo coupe. In a 2012 article, Road and Track claims the 2003 Porsche 911 is the "most civilized sports car in the world." High praise from the experts. With its iconic design and superior handling, this car is sure to be high on every bidder's list.

(www.auctionsamerica.com)
Record Prices for Porsches Still Holding
The collector market value of Porsches and other classic cars is holding steady, despite whispers that the sales bubble is about to burst. Recently at the
Gooding and Company
auction in Amelia Island, FL, a
1998 Porsche 911 GTI Strassenversion
set a record price for the model and the 911 brand when it sold for $5,665,000!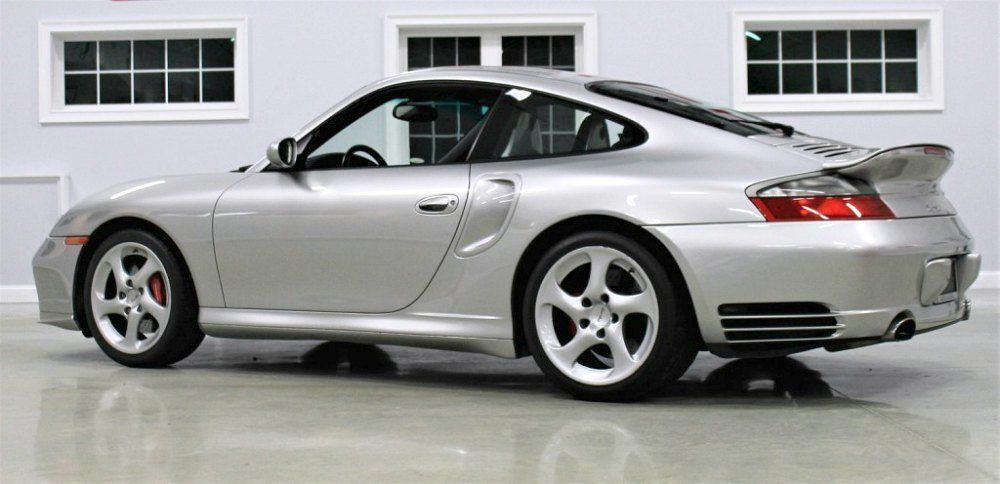 (www.auctionsamerica.com)
A Testament to the Classic Car Collector Hobby
The JLG Autocrib Porsche Collection highlights the legendary German engineering and iconic design that makes the Porsche brand an obsession for many car enthusiasts. The care and determination that goes into building it is a testament to the hobby that we all love. Thank you to the Gish family for their superb efforts in amassing a collection of this caliber and for sharing it over the years. Good luck at auction!
Collector and Classic Car Insurance for Less
Whether you collect Porsches or classic trucks, you need the added protection a customized policy from
Classic Auto Insurance
can give. From tiered mileage plans to agreed value, let our knowledgeable staff answer all your questions and tailor the right policy for your needs. Visit our website at
www.classicins.com
or call and see how we can help safeguard your dream car.