They say the best-selling vehicle in America isn't a car. It's a truck. Trucks are the backbone of American industry, an indelible fixture of American roadways and the epitome of off-road leisure. As a symbol of power and freedom, classic trucks continue to be a modern machine version of beasts of burden.
Not only do we love our classic trucks, classic truck owners are a special lot. We know, because we're truck owners, too, and enthusiastic members of the classic truck collector community. Classic Auto recently finished re-building a 1965 Chevy C10 truck into a beautiful restomod, the main restoration of Project C10, Powered by American Modern. Upon witnessing our truck's recent reveal, one Project C10 fan tells us, "Trucks are like puppies. They're just so friendly and fun." Our thoughts exactly. No matter what kind of truck you own, you likely think of it as part of your family.
Specialty Coverage For Your Classic Truck
Classic Auto Insurance has written customized specialty insurance policies for classic and collectible trucks since the beginning of our history – for more than 25 years. In 2019, we are bringing attention to three stand-outs that are proven favorites, especially for the new generation of collectors. Each has a storied history that has paved the way for the new trucks of today, which is why the Ford Bronco, the Ford F-100 and the Jeep CJ series are so special.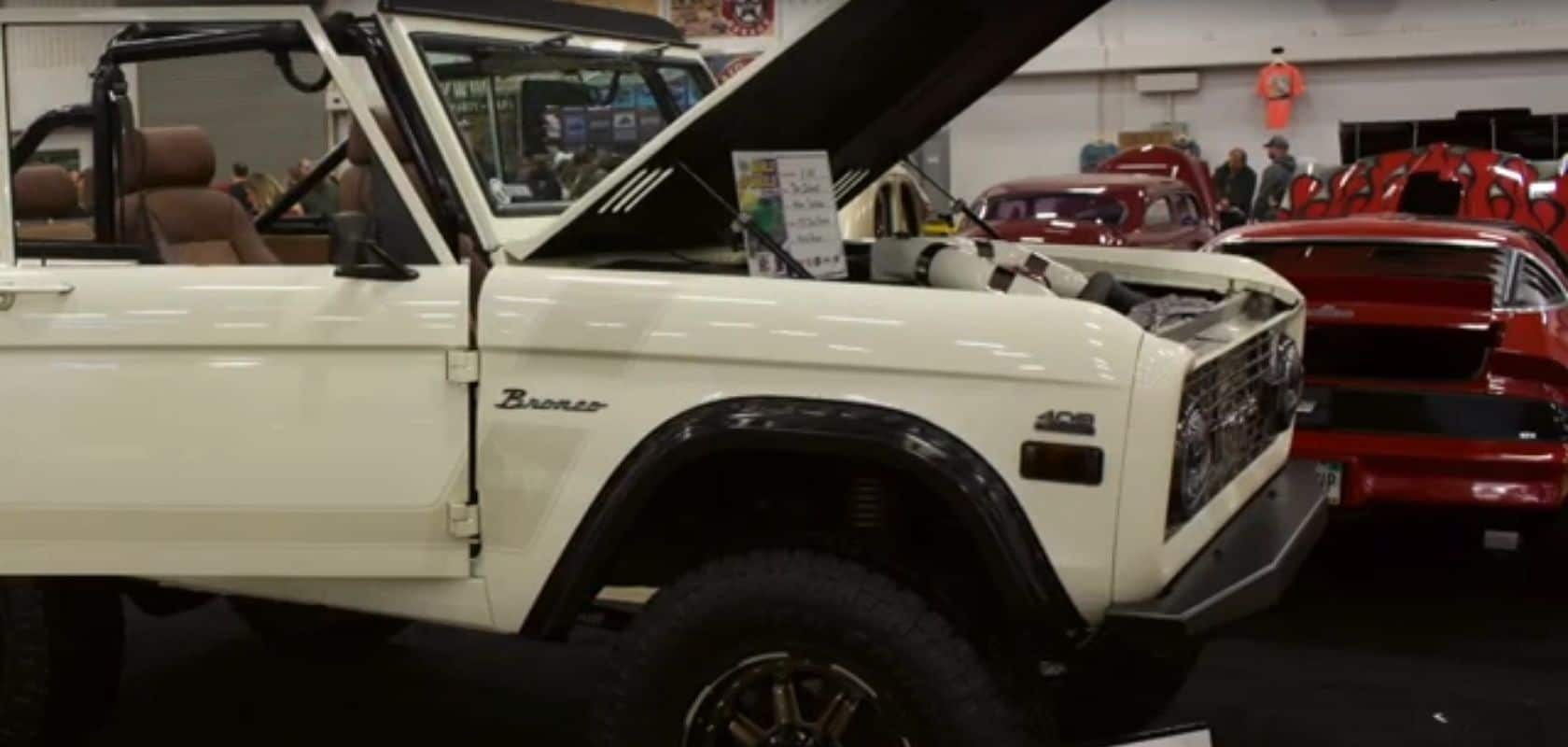 The Adventurous Ford Bronco
When Ford unveils the Bronco in 1966, little does the auto company know it would generate so much love for something so brand-new: the SUV body style. A complete departure from Ford's line of work trucks, the first-generation Ford Bronco is considered one of the first SUVs ever built. An SUV -sport utility vehicle- combines all the good stuff from a car with the rugged characteristics of a truck for an off-the-hook driving experience. Early Broncos are built on a new-fangled frame with a 92-inch-long wheelbase, have a new suspension design including front coil suspension and a new body, powered by a V8 engine. Broncos are easy to drive around town and a dream for off-roaders – the reason why they command such high value for collectors.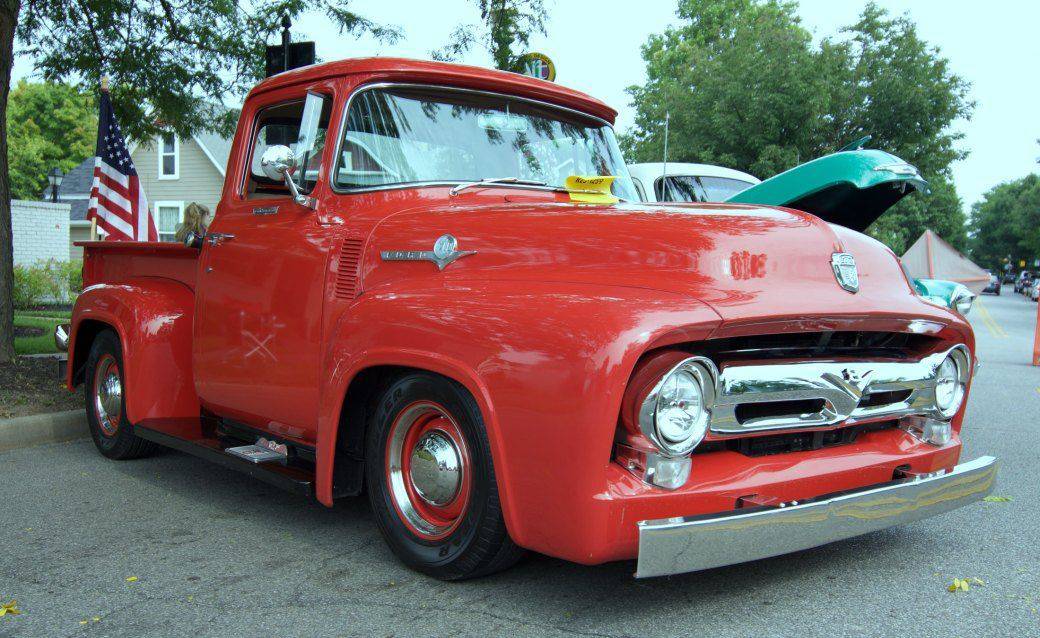 The Originality the Ford F100 Truck
Some call it an American legend, a classic piece of Americana worth preserving. We say it's all true. That's because when the original 1948 Ford F-1 becomes the F-100 in 1953, it launches the Ford F-Series that eventually evolves into the modern F-Series trucks we drive today, and they still dominate the U.S. market. The 1954 model of the F100 introduces a monster V-8 engine and continues to improve on the truck's power during its 30-year run, including the introduction of 4-wheel drive models starting in 1959. The Ford F100 is also the first workhorse of a truck with the functionality of a farming vehicle and the comfort of an interior built like a passenger car's. It's rumored Ford spends $1 million at the time to give truck buyers more for their money as well as a better ride. A "classic" company press release explains the F100 is "designed to assure living room comfort," which is why Ford F-100 trucks have a special place in collectors' hearts.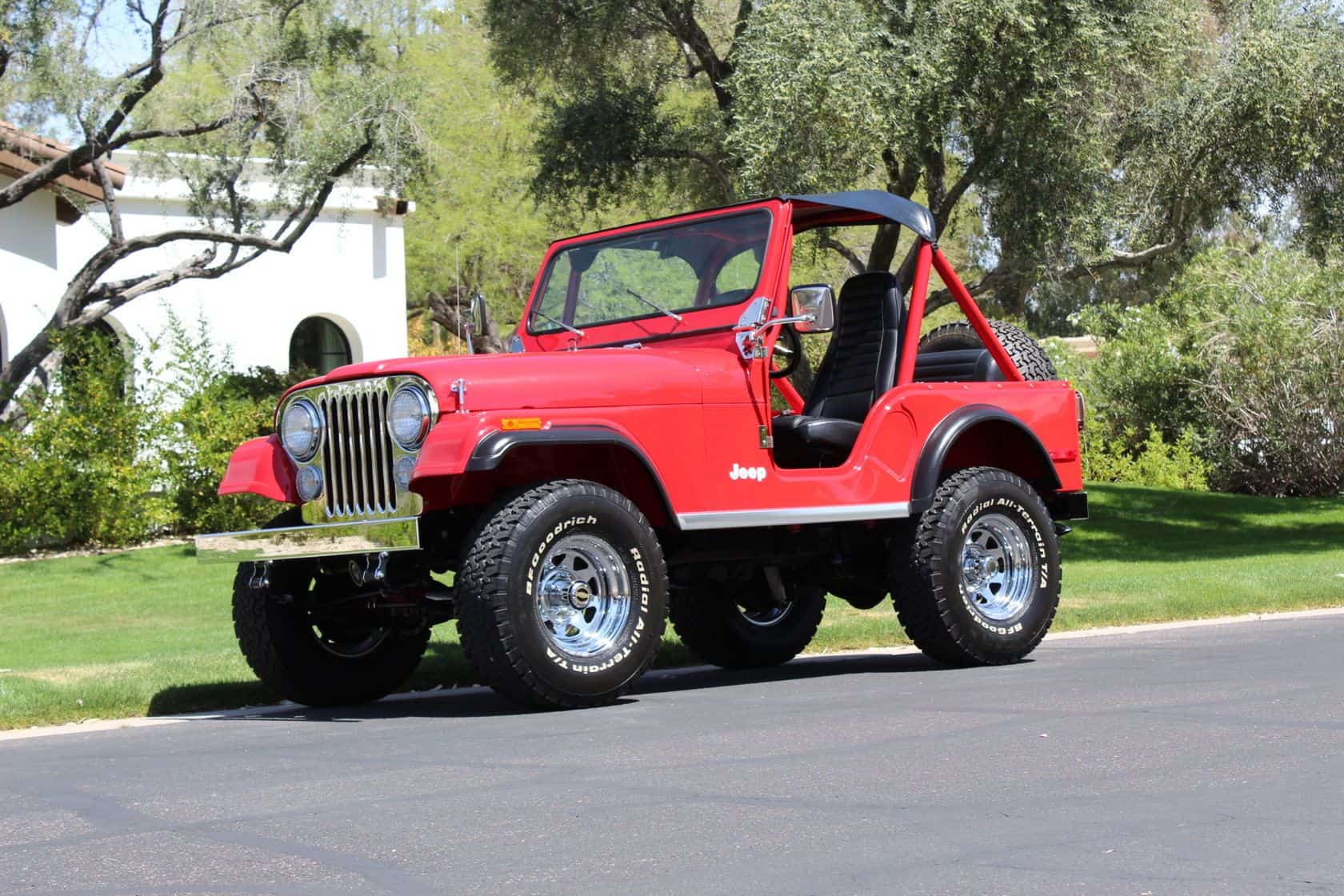 The Phenomenal Jeep CJ Series
An omnipresent fixture since World War II, when Jeep captures worldwide attention by carrying General George Patton through a series of victories in North Africa, the Jeep proves to be the utilitarian vehicle it is designed to be. After the war, the Jeep CJ (the CJ stands for civilian jeep) sweeps the United States as an able mountaineering machine and a maneuverable beach burner. As civilian jeeps go, it is the Jeep CJ-5 that defines the brand. The Jeep CJ-5 turns a humdrum military design into a popular classic. Based on the 1952 Willys MD, the CJ-5 is tougher, more powerful and more comfortable … for regular folks. Jeeps are powered by 30 years of different engines, based on who owns the company, such as the original "Hurricane" F-head 4-cylinder, the Dauntless V6 and AMC's 304 and 360 V8's. Some editions of the Jeep are coveted, like the Renegade, Golden Eagle, Laredo and Limited. Still, it is its drive anywhere ability that actually creates the phenomenon of off-roading as an enjoyable and exciting leisure activity, the real reason to own one in the first place.
Collector and Classic Car Insurance for Less
Own a classic truck?  Let us customize a policy to fit your needs. Do you know your classic truck club membership could get you a 10% discount at Classic Auto?  It can! We offer affordable, Agreed Value coverage for a variety of collector, classic and custom vehicles. Our friendly, knowledgeable staff can answer your questions and give you a quote on the spot. Call 888-901-1338 or get an instant quote online and see how we can help safeguard your dream truck.