Addicted to Car Restoration
We're still so jazzed about what we saw this year in Indianapolis at the World of Wheels Custom Auto Show! As we spoke with car owners during the event, one recurring theme seemed to run through every conversation: car restoration is an addiction we all suffer from – and we all love every minute of it.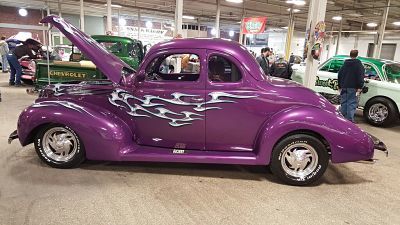 Just Can't Stop Ourselves
You know how it goes. You start off tweaking the engine or giving her a new coat of paint and suddenly a newly restored car is sitting in your garage. Many an overhauled classic has started out this way. While the stories may differ, the underlying truth is we just can't stop ourselves.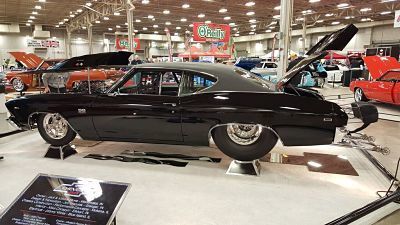 2016 Hoosier Award Winning 1969 Chevy Chevelle SS
Jack Stone owns the shining black 1969 Chevelle SS that took home this year's Hoosier Award. He was just going to repaint his future race car, only things took off from there in a quest for perfection. This muscle car may not be winning races (yet) but it's sure turning heads at WOW.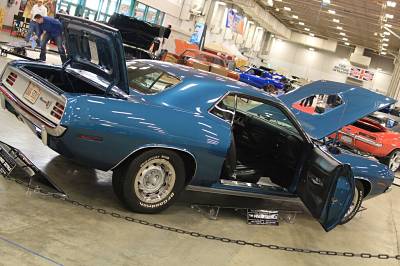 Scrapbook of Memories
Original owner Kurt Wright figured his 1971 Plymouth Barracuda just needed a new paint job to cover up a "little bit of rust." One thing led to another and soon Ken Mosier at The Finer Details auto restoration in Danville, IN was doing a total renovation. For Wright, a Vietnam Vet, his "Cuda" is more than just a show car, it's a scrapbook for his memories.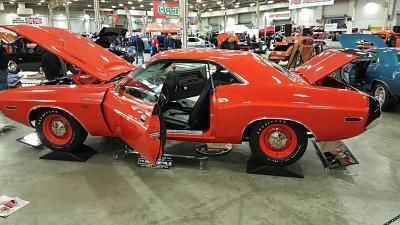 Dragster is Car Show Beauty
The Finer Details folks also exhibited an orange 1970 Dodge Challenger R/T at the show. Prior to its life as a show car, this baby was a dragster. The owner wanted it made into a driver. Getting it back into shape took long hours and attention to detail. The hard work paid off, though, when Chrysler asked to use the car in a commercial introducing their new Scat Pack cars in 2015.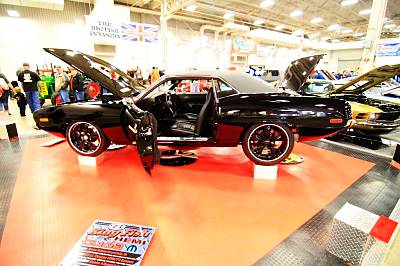 The '73 Cuda Story
When the new Dodge Chargers came out, Bruce Haines decided it was time for everyone to see what a real muscle car looked like. He dusted off his old 1973 Plymouth Barracuda, which had been sitting in a barn for 35 years, and got busy. He thought to make it a daily driver but once he and Vail's Classic Cars in Greenfield, IN got started, "things just evolved" and went beyond "just a driver" (as they often do).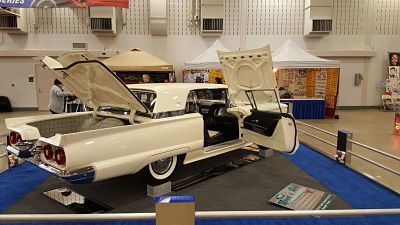 Find More Great Car Stories Online
World of Wheels is always a great time to catch up with old friends and to meet new ones. Sharing car stories is what collecting is all about. If you want to hear more car talk, check out our interviews from WOW 2015 on our blog.
Meet Classic Auto at the 2016 Detroit Autorama Feb. 26-28
If you missed us at WOW Indianapolis, be sure to stop by the Classic Auto Insurance booth at the Cobo Center in Detroit. Let our friendly experts help you find the perfect policy for your collector or classic car. With onsite quotes, we can instantly help you insure your vehicle for less. Visit our website at www.classicins.com and see how we can help safeguard your dream car.