Great Classic Car Shows on the Horizon
The 2018 editions of popular classic car shows have begun (cue the Hallelujah choir in the garage and feel free to dance around, if you wish). Yes, fellow classic car collectors, it is decision time. How many car shows will you attend this year?
Tempus fugit
, gearheads – time flies and before you know it, you have not even taken the car cover off yet. Just thinking about the fabulous events on the horizon leaves this collector car enthusiast dizzy. What is the one show you look forward to the most? Let us know in the comments.
World of Wheels Pittsburgh, PA January 19-21
While we are digging out this winter, shows are already beginning. Cincinnati started things off January 5-7 and Pittsburgh is ready for a great weekend January 19-21. If it is too early for you to challenge the snowy roads, consider some of the other upcoming events. They give you more time to get your classic collection in shape for the judges.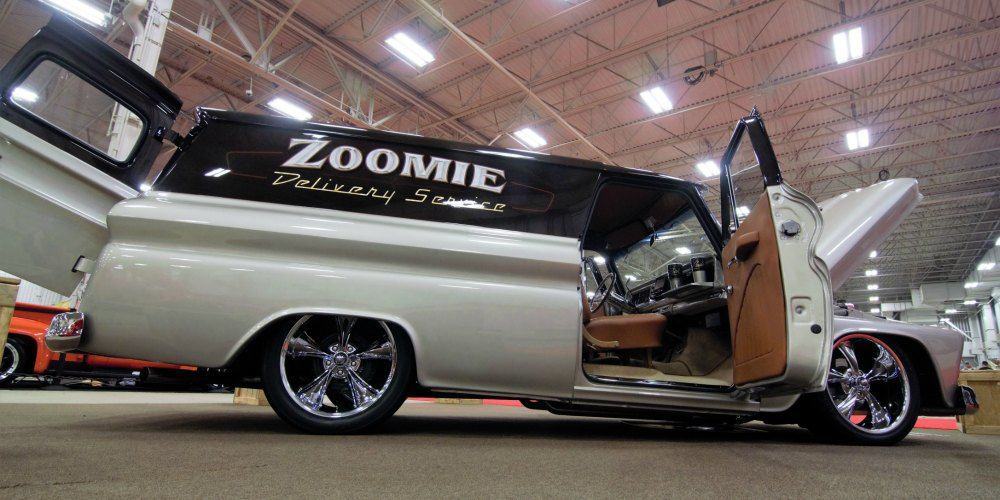 Hot Rods, Customs and the Beaver Head to Indy February 9-11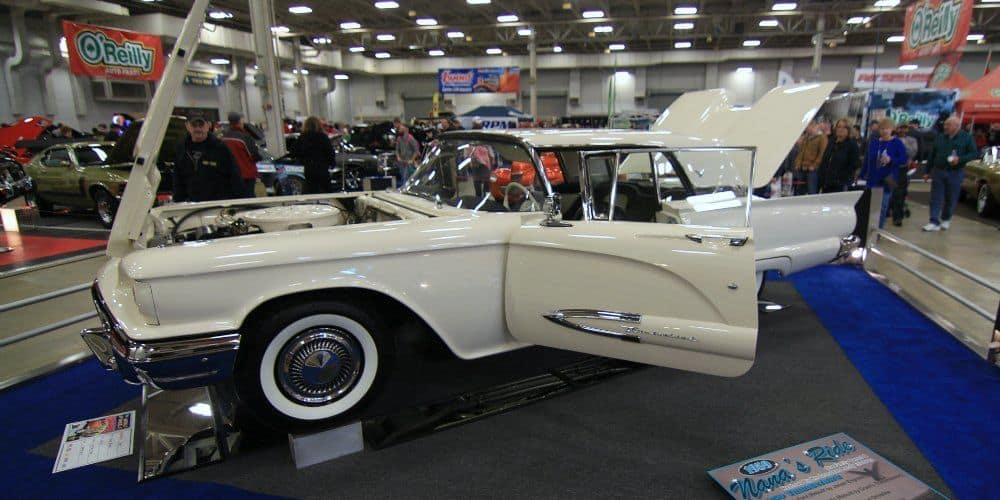 March Means the Detroit Autorama March 2-4
March is known for blowing in like a lion then spreading madness all around. For the classic car crowd, there is nothing better in March than
America's Greatest Hot Rod Show
! On March 2-4 the
66th Annual Meguiar's Autorama
, presented by O'Reilly's Auto Parts, rolls into the Cobo Center in Detroit. Some of the sweetest-looking custom cars and trucks are vying for a chance at the
Ridler Award
, the indoor custom car show industry's equivalent of the Oscar®. Competition is fierce and begins when the
Pirelli Great 8
candidates are announced. The award is presented at the Ridler Ball along with a trophy, jacket and a check for $10,000.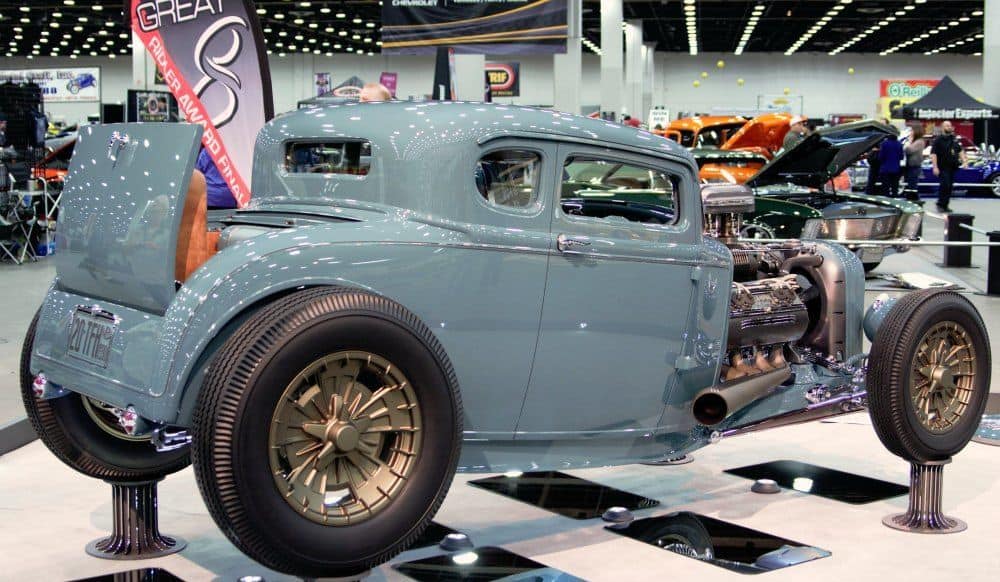 The Ridler Award Guarantees Eye Candy Overload
The 2017 Ridler Award winner is a 1933 Ford Roadster owned by Buddy and Nancy Jordan of Portland, OR. This jewel-toned hot rod demonstrates the caliber of competition in Detroit. To win the Ridler Award, your design, execution and finished product must be spot-on. Witnessing the creativity that goes into these fantastic custom builds fills you with a thousand ideas to try in your home garage. Your brain is on overload from the massive amount of automotive eye candy filling the Cobo Center. Detroit is not just a car show, it's a workshop on inspiration.
Dale Jr. Does Detroit March 3
Detroit has so much more going on. There are vendors, builder demonstrations, live music and of course, special guests. Saturday March 3, a recent
NASCAR
retiree will be signing autographs from 12-2p. Now that
Dale Earnhardt, Jr.
has some free time on his hands, he may enter a car in the 2019 Ridler competition (we are starting this rumor)! Keep your fingers crossed, folks and make sure to come out and say hi.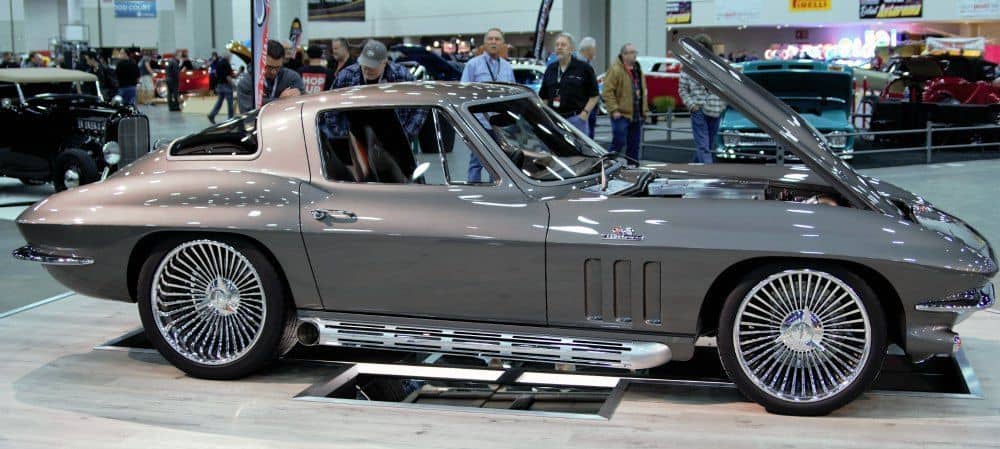 Chicago Welcomes World of Wheels March 9-11
If you are showing your classic car during March, you are racking up the mileage. Chicago is immediately on the heels of Detroit, so rest up. The 56th Annual O'Reilly's Auto Parts World of Wheels, presented by Danny Guest's South Oak Dodge/Chrysler/Jeep is March 9-11 at the Donald E. Stephens Convention Center in Rosemont, IL. Like Indianapolis and Detroit, come prepared to see extraordinary customs and hot rods as well as classic trucks and cars.
Collector and Classic Car Insurance for Less
We are excited to have some great classic car shows coming up over the next few months. Like you, we are waiting for the day when warm weather allows us to roll our collector cars out of hibernation. If you are taking your collection on the road soon, review your insurance. Do you have the right kind of coverage? Let Classic Auto Insurance customize a policy to fit your needs. We offer affordable, Agreed Value coverage for a variety of collector, classic and custom vehicles. Our friendly, knowledgeable staff can answer your questions and give you a quote on the spot. Visit our website at www.classicins.com or call 888-901-1338 and see how we can help safeguard your dream collection.