1933 Ford Roadster Takes Top Prize at 2017 Detroit Autorama
Every year in Detroit, the judges for the coveted
Ridler Award
have the unenviable task of narrowing down hundreds of incredible cars into a field of contenders called the
Great 8
. At the
2017 Detroit Autorama
, a one-of-a-kind custom
1933 Ford Roadster
sweeps the top prize. Could you be a Great 8 judge? Check out our video overview and see if you could pick a winner. Let us know your choice in the comments.  
Renaissance Roadster Raises the Bar
For Portland couple
Nancy and Buddy Jordan
, taking home the Ridler Award is a dream come true. The job of building this magnificent roadster from the ground up fell to
Steve Frisbie
and the team from
Steve's Auto Restorations
. From the aluminum hand-formed body to the hand-crafted leather and cloth interior, this
Ford
is more work of art than garage build. Even its name,
Renaissance Roadster
, suggests the builder's desire to create a masterpiece.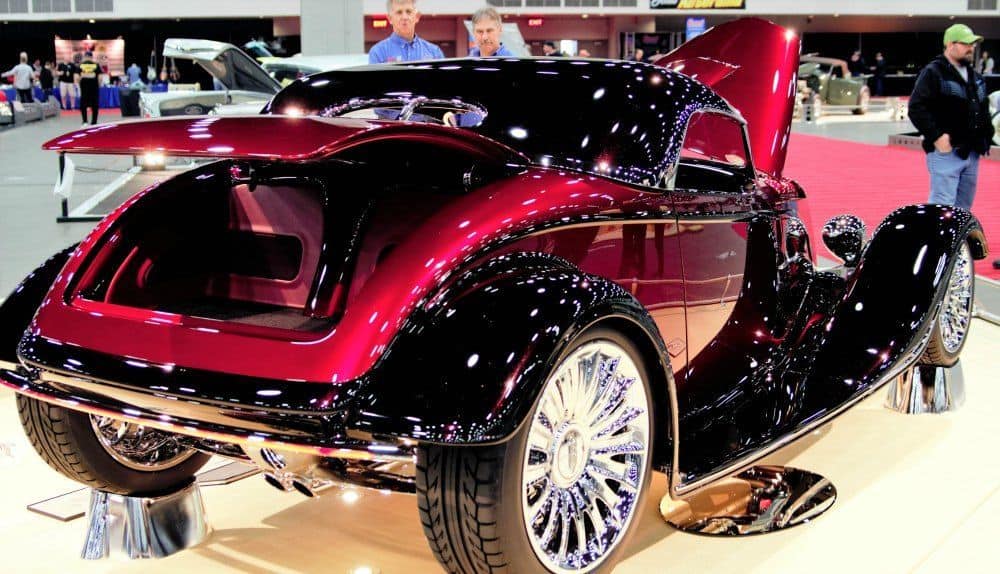 Candy Apple Red Custom Creation
The candy apple red roadster is the visionary work of designer
Chris Ito
. There is very little on this Ford that hasn't been modified or tweaked. From the removable hardtop and the 1930's
Nash
instrument panel to the big block Chevy 427 engine, this hotrod embodies a car enthusiast's wish list. If you are going to customize a car, remember to use only your favorite parts!
The Great 8 Class of 2017
This year's class includes three imaginatively different pickups, two creative takes on the classic Corvette, and three Fords so distinctively different, even Henry Ford himself might not recognize them. One of these Fords is a gray-blue 1930 Ford Model A Coupe called After-Thought. Obviously, this is a misnomer because the owner and builder put a great deal of hard work into their creation. With the Hemi engine positioned prominently up front, this coupe is ready to take on challengers.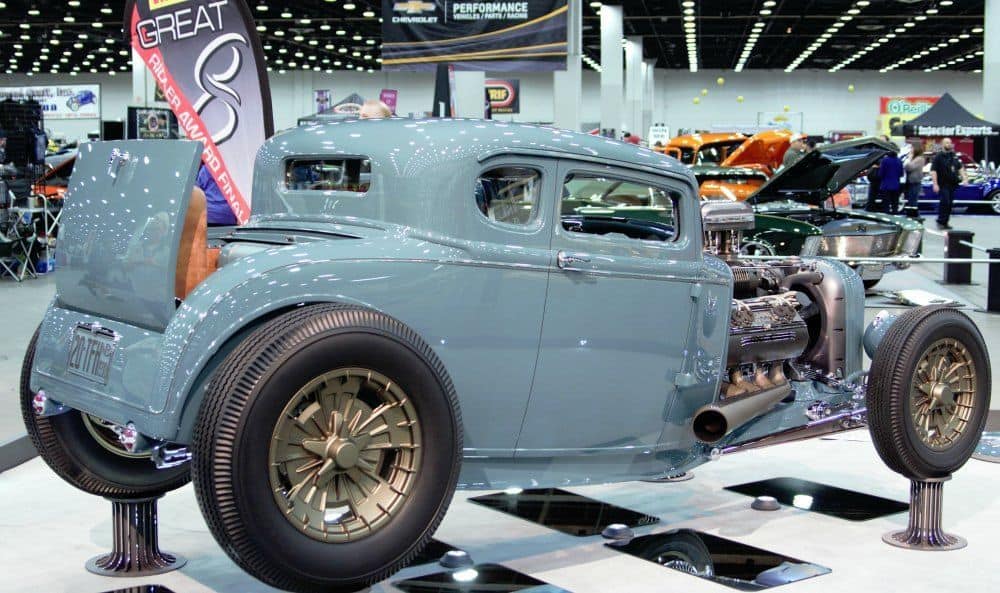 An Honor to Be Among the Great 8
For any vehicle at the Detroit Autorama, being listed among the Great 8 is an incredible honor. It is recognition for the hard work, imagination and love we have for the automotive industry. The award, named for the early Autorama promoter Don Ridler, selects candidates based on their unique designs, ingenious engineering and flawless execution. We can always count on seeing exceptional custom cars and trucks each year in the Motor City.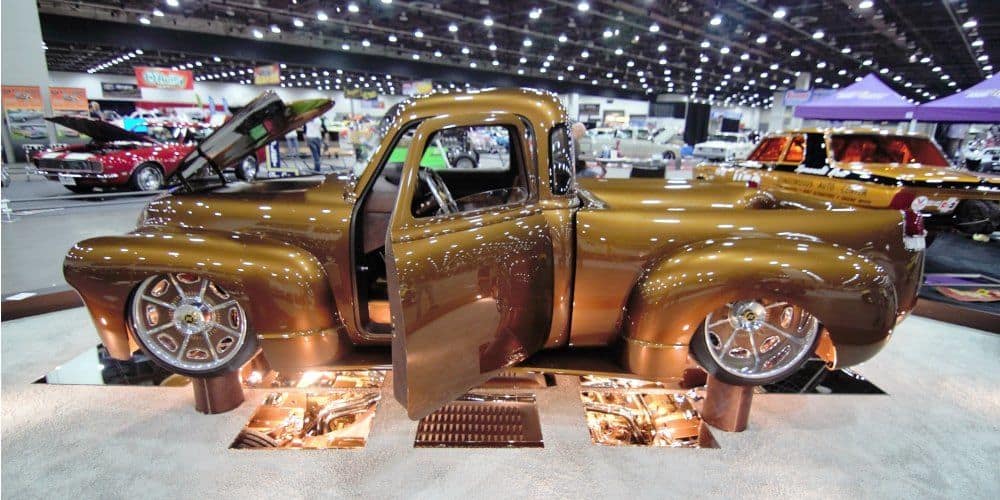 Collector and Classic Car Insurance for Less
Customizing your dream car takes as long as it takes. You cannot rush perfection. Protect your build during and after its transformation with
Classic Auto Insurance
. We offer affordable coverage for a variety of collector, classic and custom cars. Let our knowledgeable staff answer all your questions and put together a policy that meets your needs. Visit our website at
www.classicins.com
or call
888-901-1338
and see how we can help safeguard your dream car.