Memories from WOW Indianapolis
During the 2016 O'Reilly Auto Parts World of Wheels Custom Auto Show in Indianapolis, we were amazed at the caliber of cars on exhibit, like a 1973 Plymouth Hemi Cuda, a splendid example of Mopar muscle. Check out our interview and share it with other muscle car fans if you agree!
1973 Hemi Cuda – Has Racing in Its Blood
Originally built for the race track, owner Bruce Haines acquired his Cuda in 1974 and did a little drag racing himself until he blew the engine. He put a 340 engine into it just to hold him over until he could rebuild it. Life intervenes, however and Bruce reluctantly parks it in a barn where it sits for 35 long, lonely years.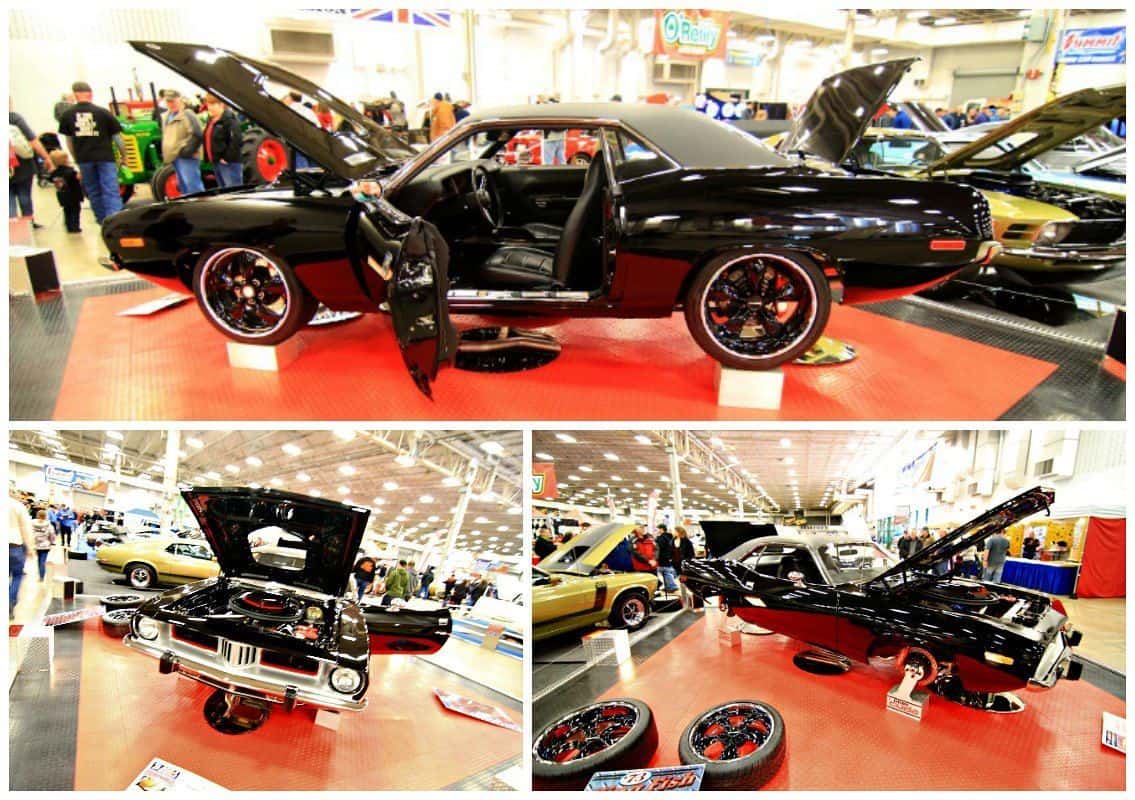 This is What a Real Muscle Car Looks Like
When Bruce hears that Chrysler was bringing back retro versions of the Challenger and the Charger, he takes the opportunity to restore his Cuda "just to show the world what a real muscle car looked like". He enlists the help of Ron Vail of Vail's Classic Cars in Greenfield, IN. "Things just evolved from there". Even though Bruce's Cuda is in great shape, Ron knows it will take plenty of man hours to take it apart and sandblast everything, but the results are worth it.
The Hemi is Back!
The outside of the Cuda stays the same. It's what's inside that gets a makeover. A new 472 Hemi engine is installed along with four-wheel disc brakes, a new suspension and new wheels. Custom leather seats (with red stitching, of course) are added to the otherwise original interior. Bruce proudly claims his Cuda can "still scream down the road but it now drives like a Cadillac".
A Friendship Forged
Though they have been showing the '73 Cuda for a few years, Bruce and Ron aren't sure what their next venture will be. Ron has a lot of ideas but Bruce isn't sure he's ready to tackle another restoration. A friendship is forged during this build, so there's hope that these two will be returning to WOW Indianapolis with more great cars in the future.
Collector and Classic Car Insurance for Less
Events like WOW Indianapolis are a great way for us to meet fellow enthusiasts and see some awesome looking cars. We'll be back for the 2017 show so be sure to stop by our Classic Auto Insurance booth and meet us. Our friendly experts will help you find a customized policy for your collector or classic car. Visit our website today at www.classicins.com and see how we can help safeguard your dream car.