1969 Chevy C-10 Gets a Modern Update
The Detroit Autorama is called "America's greatest hot rod show," and you'll also find some cool trucks on display. We speak to
Mark Giambalvo
of
Creative Rod & Kustom
, the creative force behind this build. He and his crew restore and modify a
1968 Chevy C-10
into a sleek, modern-looking pick-up. What do you think? Do you prefer a classic look? Share our video and talk truck with other fans. Don't leave us out – leave us a comment!
A Distinctive Look Takes Time
The owner of this Chevy C-10 wanted a truck with a distinctive look that he could drive. He wanted a modern industrial feel to it. What starts as a simple paint job for the Creative Rod & Kustom team soon stretches into a six-month modification. "We spent seven days a week for six months working on every detail," Mark says. "It was hard work but I'm extremely proud of how it turned out."
Everyone Wants to See This Truck
The hard work is paying off for this restoration team from Womelsdorf, PA, a small-town west of Redding. "The attention we have received is overwhelming. We débuted it at
2016 SEMA
and haven't stopped showing it since," Mark says. "The owner still hasn't driven it much, but he will."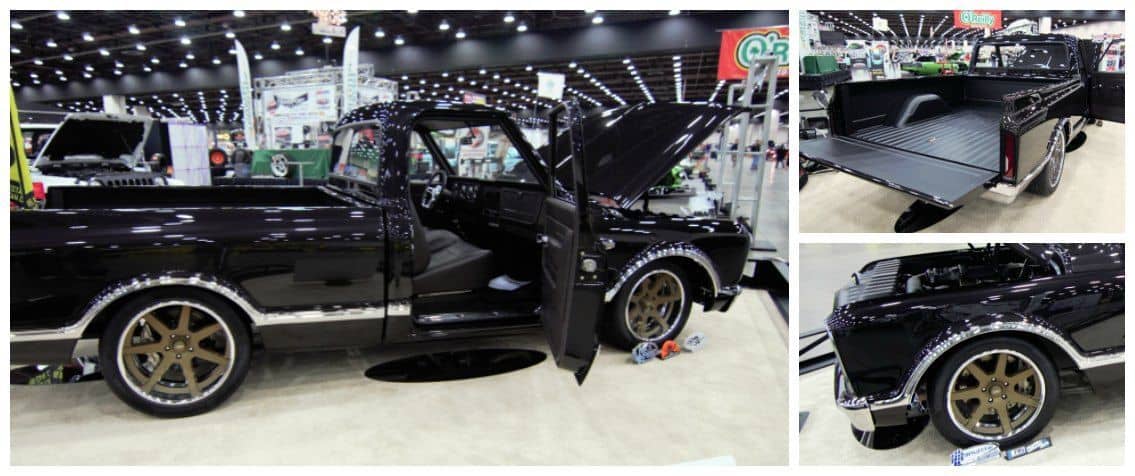 Your Typical Restoration – One Thing Leads to Another
To turn the C-10 into the modern, updated pick-up the owner wants, Mark and his team first smooth the body out. They remove rivets from the bed and get rid of all the seams. They lift the bumpers and shorten the lights. "Like most restorations, when you change one thing, you have to change another," he laughs.
First Impressions Last
The metal work is a challenging part of this build. The C-10 is in decent shape but previous repairs aren't done correctly. For Mark and his team, getting the body perfect is key. "The first thing people see is the body. We really try to get the seams, gaps and paint just right." They complete the restoration by swapping the existing LS engine for a supercharger. Even under the hood, the truck gets the custom treatment with fabricated fender wells and a smooth firewall.
This Builder's Passion Begins Early
Mark has been honing his craft since he was 19 years old, when he started Creative Rod & Kustom. Even with 14 years of stellar customization work under his belt, he still enjoys what he does. He makes it look easy. "Creating subtle modifications throughout a truck or car, that go unnoticed to the untrained eye, is the fun part of building great cars." This 1968 Chevy C-10 is a perfect example. Great job guys!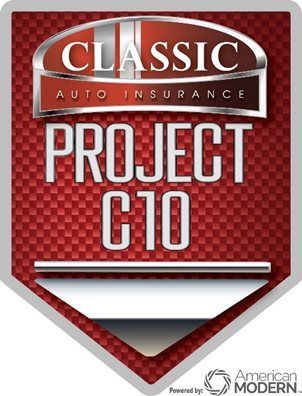 Coming Soon from Classic Auto – Project C-10
The C-10 is a perfect blend of the things we love about our trucks; strength, dependability and good looks. This is why we are devoting the entire year to restoring a 1965 Chevy C-10 Truck. Stay tuned for video updates on Project C-10, powered by American Modern. It'll be a classic!
Collector and Classic Car Insurance for Less
A lot of blood, sweat and tears goes into restoring our
classic trucks
. Protecting them is a top priority once they are done.
Classic Auto Insurance
offers affordable coverage for your collection. Our friendly, knowledgeable staff can answer all your questions and customize a policy to meet your needs. Visit our website at
www.classicins.com
or call and see how we can help safeguard your dream truck.