Ambition or Greed?
In September, the Volkswagen Group admitted having tampered with the emission software on a number of their diesel models. The company was well on its way to attaining its goal as the world's largest car maker by 2018. Was it this aggressive mission that caused VW to blatantly alter emissions software on cars like the Jetta, Passat, Audi and even the Porsche Cayenne -as far back as 2009? Or is it just plain greed? Regardless, the fallout from this monumental industry scandal not only affects passenger and luxury cars and their owners, it may cause headaches for car collectors as well.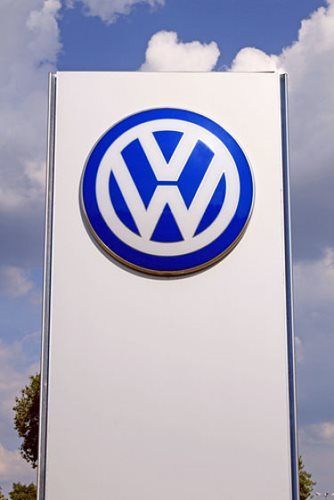 (InnaFelker/Shutterstock.com)
What Did They Do?
The problem isn't a faulty wire but a deliberate attempt to fool EPA emissions tests. During a test, the VW software ran in "test mode," which met all the emissions standards. Once on the road the car would revert back to a "normal" or non-compliant mode. Owners of these diesel cars -not to mention the EPA- could enjoy great gas mileage and increased power without any knowledge that emissions were actually 40 times higher than any legal limit.
(Chombosan/Shutterstock.com)
Diesel Produces More Harmful Emissions Than Conventional Engines
Diesel does not burn clean. To filter out harmful particles, selective catalytic reduction (SCR) and diesel exhaust fluid (urea) must be combined with the exhaust. This process is not only expensive to manufacture, in 2007 VW abandoned pollution control technology in their internal software that was developed by Mercedes-Benz and Bosch. Obviously this deception has had a long time to develop.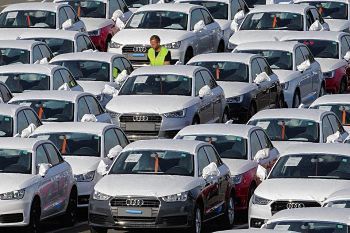 (www.wsj.com)
11 Million Cars Worldwide Affected
Currently there are 500,000 models (2009-2016) affected in the U.S. and 10.5 million worldwide. Volkswagen has a lock on 70% of the U.S. diesel passenger car market. The number of vehicles affected may continue to rise as the investigation continues and more engines are tested.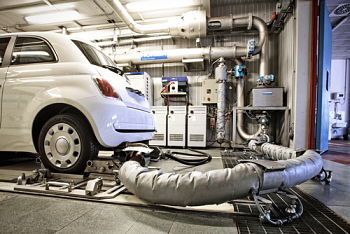 (MikeDotta / Shutterstock.com)
Emissions Tests Can Be Fooled
The U.S. has the toughest emissions standards in the world but testing methods are a little dodgy. Results can easily be skewed if the tests aren't performed correctly. Which is why the EPA researchers decided to bring in help from the University of West Virginia to conduct the tests in real world situations. Road tests soon revealed the truth about the different emission operating modes in diesel cars.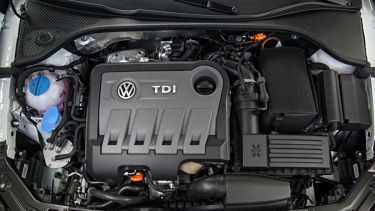 (www.roadandtrack.com)
No Official U.S. Recall Yet
With three generations of 2 Liter turbo-diesel 4 cylinder engines involved and all requiring different levels of repairs, this will not be an easy fix for consumers. VW promises to begin upgrades in January 2016; however, the U.S. has had no official recalls. The state of California just issued a formal demand for VW to compile a recall plan in the next 45 days.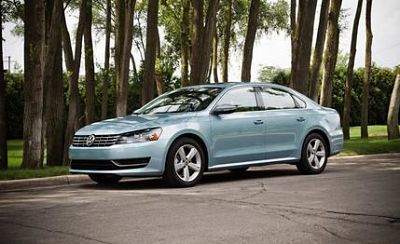 (www.caranddriver.com)
To Fix or Not to Fix – That is the Question
The unspoken question – will consumers fix their recalled diesel cars? Are they willing to give up better gas mileage and peppier performance? The EPA cannot force consumers to have the recall fixes done. A 2012 NHTSA study found that 25% of all recall repairs are never done. That's 36 million cars that are still on the road with some mechanical issue and many of these are filling up used car lots and want ads.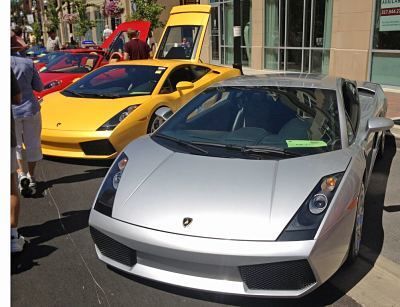 Luxury Brands May Be Affected
How does this affect a classic car collector? The VW Group just posted their first quarterly loss in 15 years. Between fines, lawsuits and future dealer incentives to promote new sales, this scandal may cost VW close to $80 billion when all is said and done. They secured loans for €21 billion by putting up some of their divisions as collateral (which ones are unknown). Bentley, Lamborghini and the motorcycle maker Ducati are three of their smaller divisions.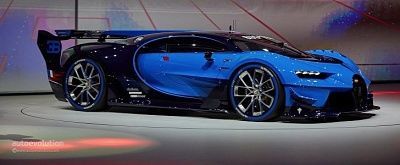 (www.autoevolution.com)
VW Says Top Tier Projects Still a Go
The VW Group says they have no plans to abandon any of their top tier projects like the Bugatti Hypercar. Still, between the internal corporate strife that occurred when Ferdinand Piech resigned as VW Chairman in April and now with the emissions scandal, VW stock has taken a big tumble, down 30% since the scandal broke. You have to think, if the company begins to sell off assets, will some luxury models just disappear?
New Car Makers Can Make a Move Now
Consumer confidence in the traditional auto industry is shaken. Will a new breed of car makers rise up to take over where others have failed? Will Tesla, Google and possibly Apple make headway into fray? Are these the collectible cars of the future?
The Good News
For years the EPA emissions regulations have been a sore point for car collectors yet car manufacturers have made great strides improving gas mileage and eliminating harmful emissions. Innovations came out of these restrictions. Hopefully this scandal will bring about more advances that will help all car lovers. Diesel may be fading away but other alternative fuel source cars may be preparing to make their mark.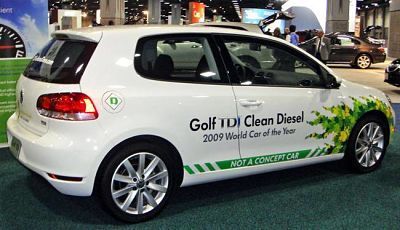 (www.treehugger.com)
Collector and Classic Car Insurance for Less
Prepare for the unexpected. The right insurance coverage can give you peace of mine and protection for your classic car. Let our friendly staff at Classic Auto Insurance help you find the right policy for your needs. Visit our website at www.classicins.com and see how we can help safeguard your dream car.