The Iconic VW Type 2 Bus
If summer finds you in a tie-dyed, surfs up kind of mood, picture yourself cruising to the beach in a classic VW Type 2 Bus. This iconic van symbolizes the freedom of the open road and easy lifestyle we crave. How better to pay homage to the groovy little microbus than a handy factsheet. Test your fan knowledge and see how much you know about the Type 2. Share your VW Bus stories in our comments. We'd love to hear them.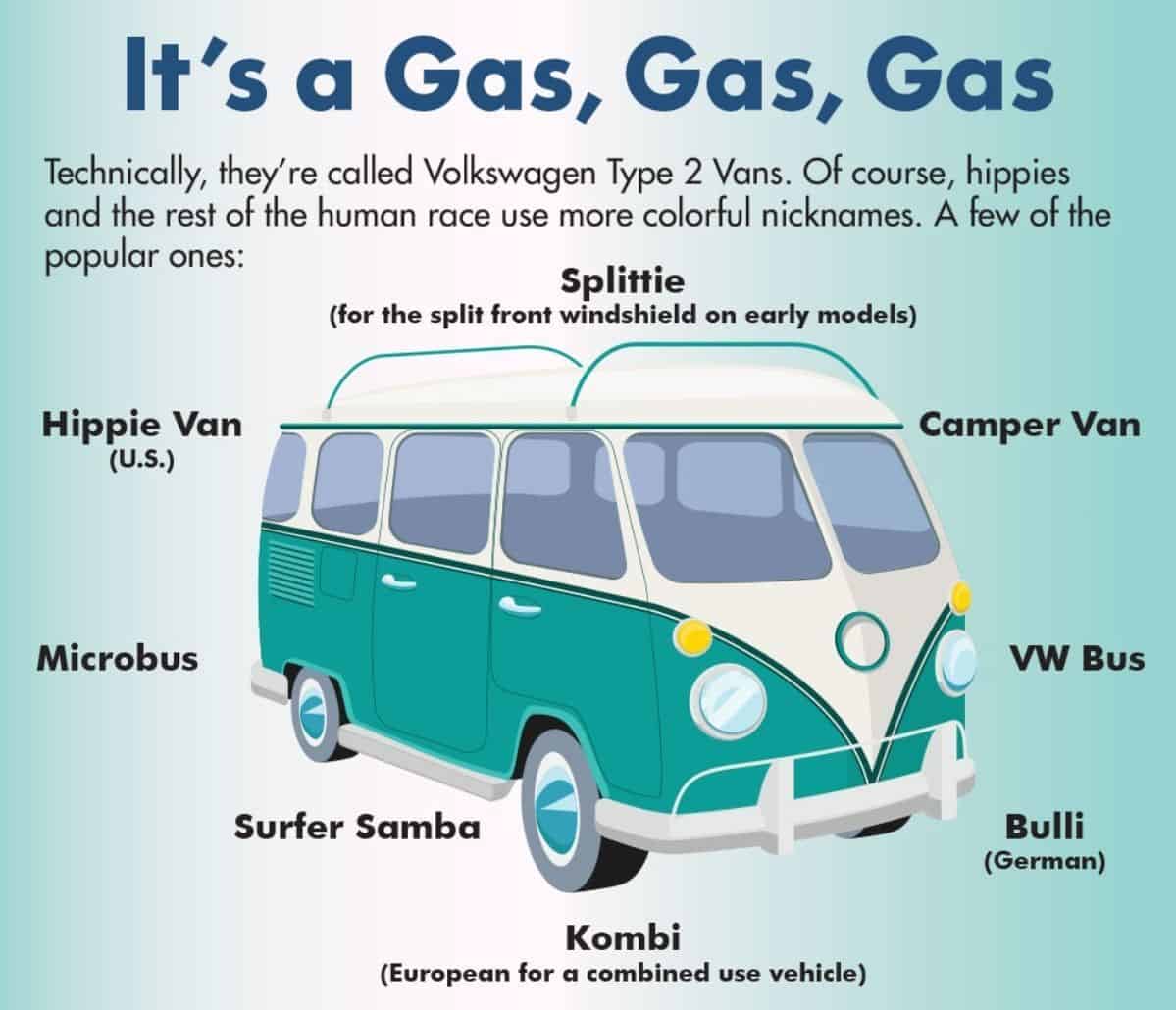 A Symbol of a Generation
From its humble beginning as a simple drawing on a notepad to the symbol of a generation, the VW Type 2 is pretty much a celebrity. Along with its sibling, the
VW Type 1
(the Beetle), the microbus makes up 60% of all U.S. imported car registrations in 1962. Everyone from suburban moms to California surfers loves them.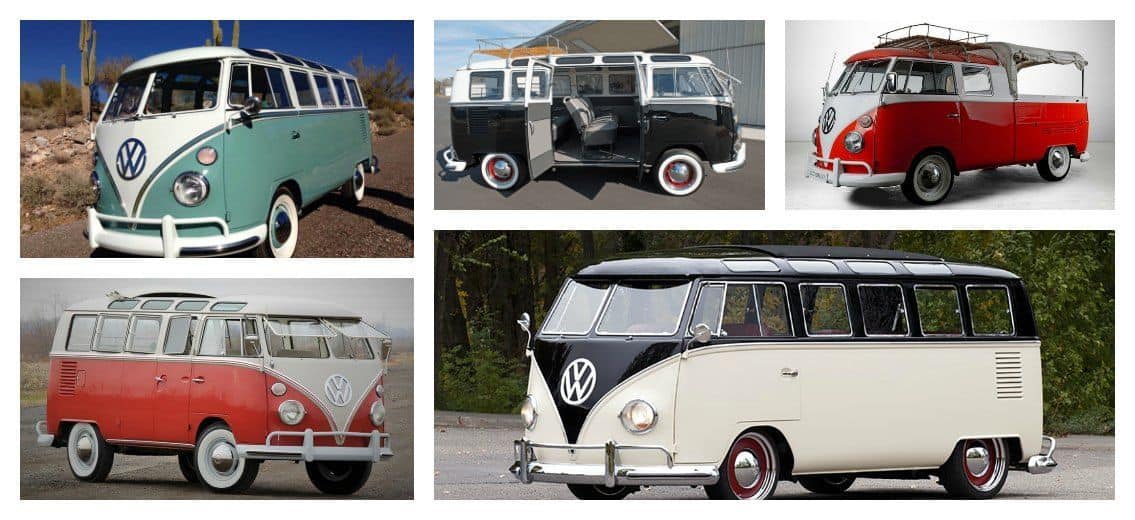 (www.img.newatlas.com)
So Many Nicknames
The Type 2 goes by many names around the world. Here in the U.S., it is called the VW Bus, Microbus or Hippie Van. In Germany, it is called a Bulli or Transporter while in Europe it is called a Kombi, which stands for combined use vehicle. The common thread among all of them is the love that owners have for this simple, sturdy vehicle.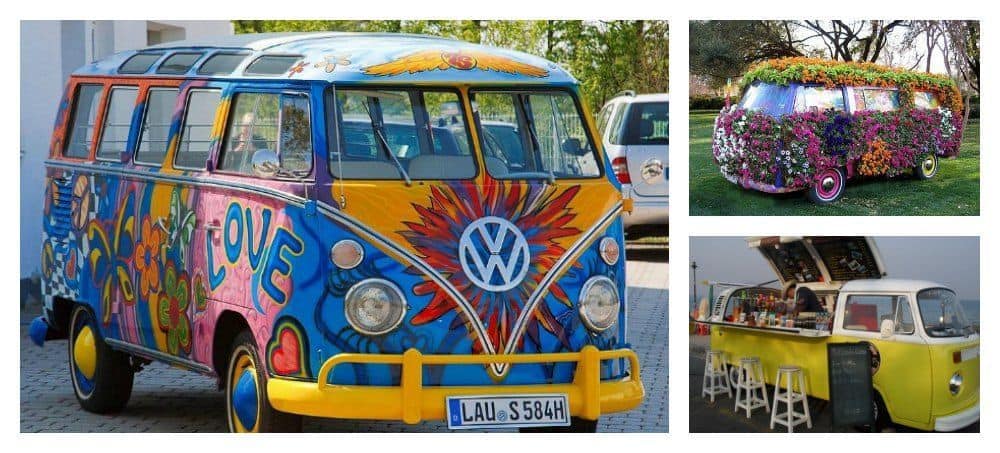 (www.gearheads.org)
Simple to Operate and Easy to Fix
Since starting production in 1950, this industrious little bus has transformed into everything from the family camper to a taco stand. Simple to operate, easy to fix and large enough to hold all your stuff, this is the vehicle to have in the 60's. People are still finding ingenious ways to change these vintage vans into whatever they need. For instance,
Zelectric Motors
in San Diego, California is retro-fitting classic VW Busses with electric motors and the results are amazing – read about it here:
Convert a Classic Car to Electric and Still Call It a Classic?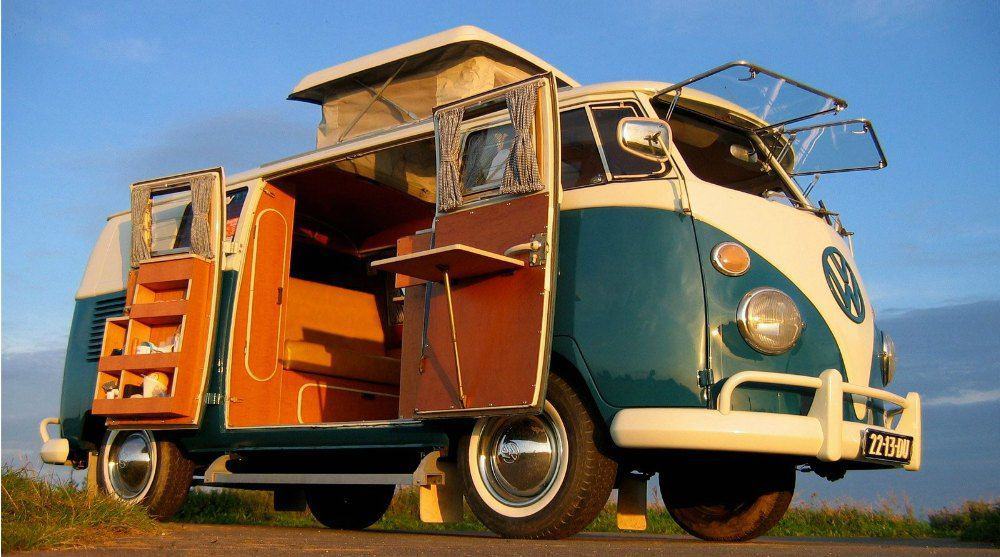 (www.gearheads.org)
The Westfalia VW Camper is Born
In 1968, the Westfalia company is given the task of converting Splittie vans into campers. Soon dealers offer options like pop-up tops, fold-out seats, awnings and side tents. Clients can customize a bus any way they want. As America is ready to hit the open road, the popularity of these campers soars. The only drawback is the T2 Splittie has a top speed of 65 mph (less if it is going uphill).
Collectors Are Crazy for Type 2's
The world lets out a collective sigh when the last Type 2 Bus rolls off a Brazilian production line on December 31, 2013. To commemorate the end of an era, Volkswagen takes out full page ads and creates a farewell video giving the T2 a chance to say good-bye to all her fans (watch it here). Today, the Type 2 is turning into a collector favorite. At the
2017 Barrett-Jackson Scottsdale Auction
, a restored, modified
1965 VW Type 2 21-window bus
sells for $302,5000. Not bad for a hippie van. While many VW buses are out there as daily drivers for businesses, families and outdoor adventurers, the early 21- and 23-window models are among the most sought after by collectors.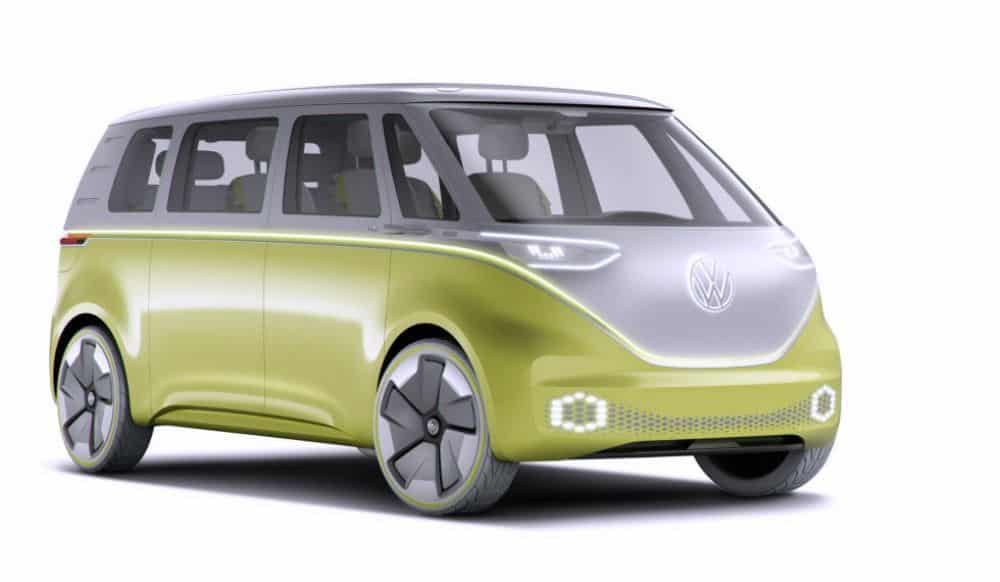 (www.naias.com)
A New Era Begins for the VW Van
Car enthusiasts everywhere have lobbied Volkswagen to bring back the beloved bus … and the car maker has finally relented. At the
2017 North American International Auto Show
, they unveil their design for the new
I.D. Buzz
, an all-electric, autonomous-driving van. Designers give it a futuristic look, consciously avoiding comparisons to the original. Is this the next iconic car in Volkswagen's line-up? Only time will tell. Until then, we'll just dream of our classic VW Buses and the freedom they promise.
Collector and Classic Car Insurance for Less
We each have a personal connection to the cars we collect. Vehicles like the VW Type 2 Bus bring a flood of memories rushing back. Protecting these cars is something Classic Auto Insurance takes seriously. Let our friendly, knowledgeable staff answer all your questions and customize a policy to meet your needs. Visit our website at
www.classicins.com
or contact our staff at
888-901-1338
to see how we can help safeguard your one-of-a-kind dream car.