The Amelia Island Concours d'Elegance now called "The Amelia", is known for hosting some of the most significant automobiles from across the country. Now in its 27th year, The Amelia is a event is held every year in March at The Golf Club of Amelia Island and The Ritz-Carlton, Amelia Island. This year there was a new twist marking this year's event the inaugural year under Hagerty's Stewardship.
For those who have attended in the past, you noticed lots of changes in the presentation throughout the weekend. Although met with mixed reviews, one must appreciate Hagerty's way of presenting the event as an Enthusiasts event as they strive to build community and close the generation gap. Well played in our opinion. Judging by the attendance for both Saturday and the concours on Sunday, we would say "The Amelia" was a huge success.
The Amelia – 2022 Best in Show Foreign Class – Concours d'Elegance was the 1934 Duesenberg Model J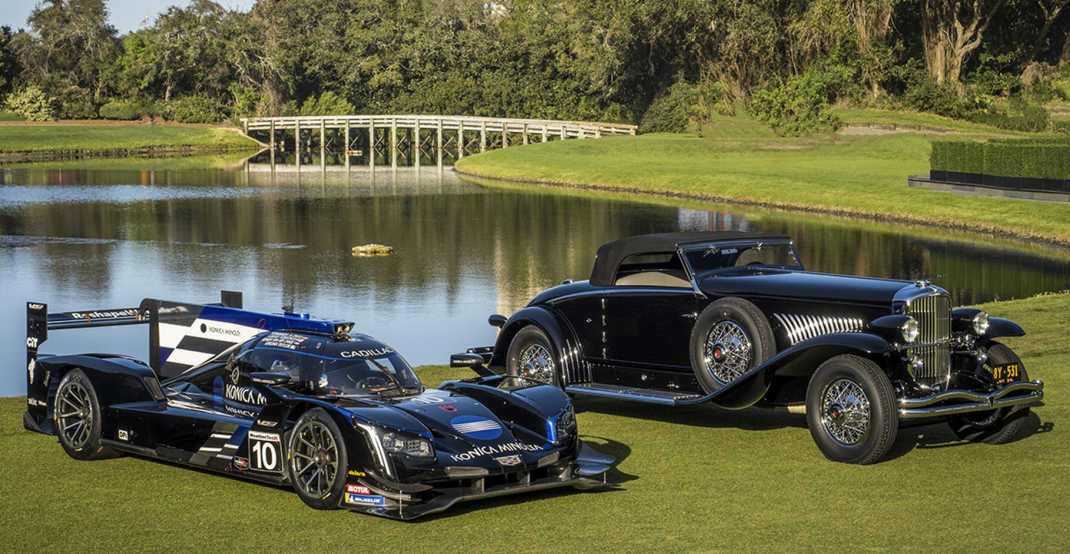 Intended to compete with the most luxurious and powerful cars in the world, production Duesenberg J's were fitted with 420-cubic inch, eight-cylinder engines with twin camshafts and equipped with factory-fitted dual Winfield carburetors. One of the last Duesenbergs produced, this LaGrande Convertible Coupe could top 115mph and was originally owned by Marjorie Merriweather Post (General Mills founder, businesswoman, socialite, philanthropist and collector of fine art – and the world's wealthiest woman). This "Duesie" was used as her Long Island summer house car until 1962. Current owner Harry Yeaggy had it restored to its original specifications.
The Amelia – 2022 Winning Best in Show Domestic Class – Concours de Sport was the 2017 Cadillac DPi-V.R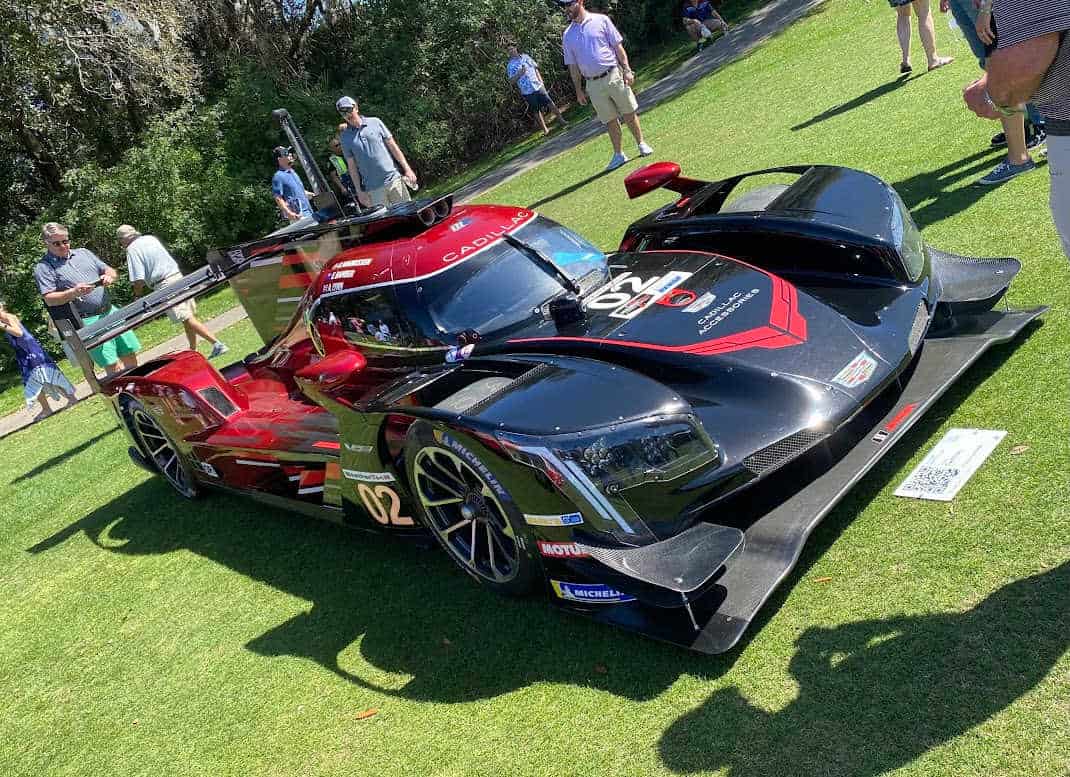 A Cadillac DPi displayed by the Jackson Collection, of Ellicott City, Maryland took home the Best in Show Concours de Sport Trophy. After a 14-year absence, the Cadillac DPi-V.R was purpose-built to compete in the IMSA WeatherTech SportsCar Championship. This Wayne Taylor Racing chassis features a race-prepared, normally aspirated series-limited 600hp Cadillac 5.5-liter V-8 engine and was the overall winner of the 2018 Petit Le Mans with lead driver Jordan Taylor, Renger van der Zande and Ryan Hunter Reay. This was followed up by winning the 2019 Rolex 24 At Daytona overall with lead driver and double F1 World Champion Fernando Alonzo, Renger van der Zande, Jordon Tayler and Kamui Kobayashi.C
The Amelia 2022 Stands Out
What makes The Amelia stand out is having two full days to reminisce history by creating a memorable experience that lasts a lifetime. You were able to enjoy the show cars, spend more time with the owners, resulting in a more relaxing overall experience. Staying with the tradition of the past, the concours honors a racing legend and attracts celebrities from across the automotive landscape. This year's honoree was accomplished driver and championship race team owner, Chip Ganassi.
Noticeable Changes Add to Already Successful Car Show Event
There's no better way to kick off the weekend then beautiful sunny skies and warm Florida temperatures. Saturday's events included the RM Sotheby's Auction and Cars & Community with over 450 participants, presented by Griot's Garage. Also on Saturday was the Concours d'Lemons, RADwood display, a supercar display, and a Kids Zone.  All noticeable changes from years past, many of which were not noticeable to the average attendee, but most changes were welcome additions to an already successful event. The Amelia's new roster of events appeared to be fine-tuned and will serve as a model in keeping the event fresh and exciting year-to-year. Point and case, more than 500 youth participated in the Kids Zone, enjoying the 40-foot slot car track and four racing simulators. In addition, The Amelia's youth initiatives reached hundreds of local high school and middle school students. Opportunities included The Amelia's first-ever Supercar Celebration Tour to the local high school and middle school. Hagerty also hosted 34 high school students for a seminar, an automotive restoration presentation and a tour of the RM Sotheby's Amelia Island Auction. On Sunday, experts mentored nearly a dozen youth as they selected vehicles from the concours show field to receive Hagerty's Youth Awards. Not an easy agenda for organizers but the decision and execution was masterful.
Sunday's concours included over 230 show cars. This year, The Amelia, featured BMW and BMW delivered with some very special race cars which are rarely seen. They included the BMW V12 LMR, the classic 328, from the 30's, plus the iconic 911's. Other marques in attendance were Rolls-Royce, from Silver Ghost models ranging from 1910 to 1924 to a beautiful award winning 1921 Rolls Royce Springfield Phantom 1, owned by collector Guy Lewis who was named Collector of the Year at the Boca Raton Concours. Other notable Rolls-Royce automobiles winning awards were a 1934 Phantom I and 1937 Phantom III. The field included Mercedes Benz, BMW, Rolls Royce, Buick, Delahaye, Cadillac, Alfa Romeo, Auburn, Jaguar, Pierce Arrow, and a display of vintage motorcycles. The automotive history represented this weekend is almost impossible to absorb in a day.