When spring storms finally give way to summer sunshine, it's time to get your classic and collector cars out of hibernation and back where they belong – outside, at car shows, on display or on the open road. Let's face it, whether you are a seasoned veteran car collector or a newbie, this is the reason you get into classic cars. Before you feel the wind on your face though, you have to get your car ready for the journey.
Tune It Up
First order of business? Tune-up time. Change the oil and filter, then check the spark plugs for oil or carbon deposits, as these could indicate a problem that needs to be addressed. If you suspect there might be a problem, check for clogged air filters first and then check for a problem with the fuel system. A more serious sign is oil in the plug. Check for oil leaking past the valve guides or piston rings.
Check for Cracked Gaskets & Seals
Check all gaskets and seals for worn or cracked rubber. They're susceptible to cracking in extreme cold or heat. While you're at it, check the condition of all belts. It's better to replace these parts now than on the side of the road on the outskirts of Nowhere, USA.
Where the Rubber Meets the Road
Next, take a look at each of the tires. If your car has been sitting in storage, keep an eye out for flat spots on the tires that can sometimes develop when a car sits for an extended period of time. As you check the air pressure in your tires, don't forget to check the spare. Riding around with a flat spare tire is like using a helium balloon for a paper weight – not very helpful, if you need it.
Slow It Down
While it's important for your car to get moving, it's way more important for you to be able to stop. Check for leaking brake fluid on each of the tires and make sure to check the fluid level in the master cylinder. If you don't know when your brake pads were last changed, it may be worthwhile to change them.
Cool It Off
Hot days can be brutal on your car, especially if your road trip takes you through desert conditions. Make sure your radiator cap fits tightly and check the radiator fins for debris. You may even want to flush the cooling system and replace the fluid. Sun is not a friend of your car's paint job, either. Make sure to protect that custom color with a good wax job.
And Then There Is Light
Check all lights, including brake lights, turn signals, high and low beam headlights. Since you want them to work when you need them, you might want to check them in the dark.
Increase Battery Life
Get under the hood and look for loose connections, broken or frayed cables, dirt and corrosion, and cracked cases. If there is anything oozing from the battery, it's time for a new one. Clean your battery terminals by removing the cables (negative first), applying a baking soda and water paste and scrubbing with a toothbrush. If the battery is getting up there in age, you might want to test it with a voltmeter.
Test Your Horn
Once is enough. You want to maintain a friendly relationship with your neighbors.
Take It To A Professional
If car maintenance is simply not your thing, take it to your favorite grease monkey, who will give it white-gloved service. Your collectible deserves it, right?
Get Out There
Take the time to take your car out for some driving tests. See how your car handles in different weather conditions, on city streets and on the highway. This type of testing can help reveal problems while you still have the chance to fix them. The open highway is great when you are cruising down the road, but it's not so great when you are sitting on the side of it.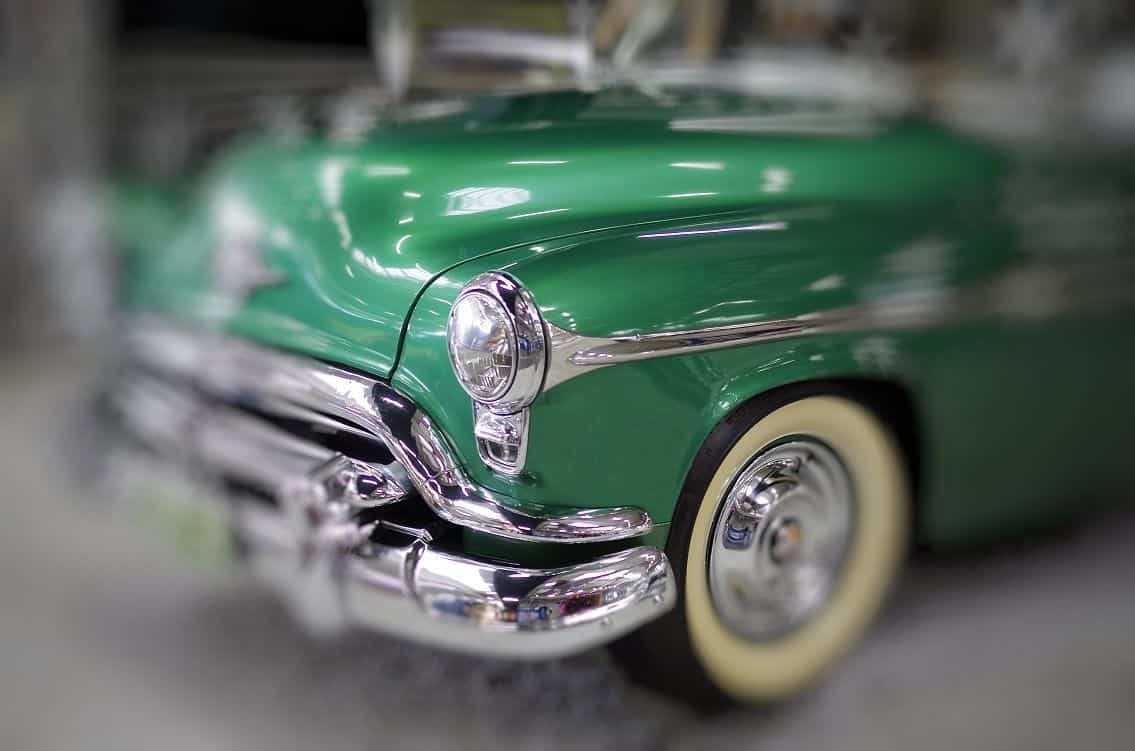 Collector and Classic Car Insurance for Less
Protect your valuable investment for years to come with Classic Auto Insurance Let us customize a policy to fit your needs. We offer affordable, Agreed Value coverage for a variety of collector, classic and custom vehicles. Our friendly, knowledgeable staff can answer your questions and give you a quote on the spot. Call 888-901-1338 or get an instant quote online and see how we can help safeguard your dream car.