2016 Carmel Artomobilia August 26-27
Artomobilia's
Jon Pitz
talks with an owner who finds his automotive passion in all things Lamborghini. He is participating in the
2016 Carmel Artomobilia
August 26-27 in the Arts & Design District of downtown Carmel, Indiana.
Impulse Purchase
Rick, just your average car owner, maintains his vehicles and always keeps them running as long possible. He buys a car and sticks with it. Then, the siren calls of high performance cars soon lure him to buy his first Lamborghini – an impulse buy, he says.
From Magazine Cover to Man Cave
He first spots a 2005 Lamborghini Gallardo on the cover of a Road and Track magazine. After years of driving "to get from point A to point B", Rick decides to let passion be his guide and purchases one. The collector bug bites again!
Full of Surprises
Yes, his pearl yellow Gallardo is fast and beautiful, and also surprising. "It was everything you wouldn't think a Lamborghini would be – easy to maintain and dependable. The car was just fun to drive." And drive it he does! Five trips to California and 132,000 miles later, Rick is still enamored with his Lamborghini.
Eye in the Sky on the Lookout for Lamborghinis
On one of his trips West, Rick learns one inevitable truth about driving Italian sports cars – save the speed for the track. "Nebraska State Troopers warned me I was very easy to spot from the air." Now, when the need for speed calls, he takes his Lambo to the track.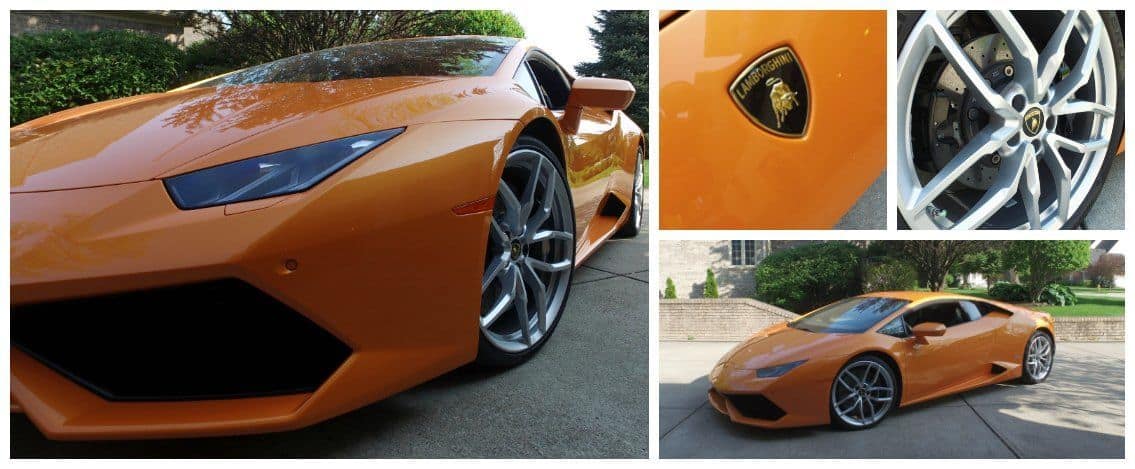 Got to Have a 2015 Lamborghini Huracan
Upon hearing that production of Gallardos was ending in 2013, Rick heads to the local dealer to sign up for Lamborghini's yet-to-be-revealed replacement model. "I knew nothing about it except that I wanted one." In 2015, he becomes the proud owner of a bright orange Huracan.
High Performance Cars – A Passionate Commitment
Like Ferrucio Lamborghini himself, Rick appreciates a well built, reliable sports car (being stunningly beautiful and fast doesn't hurt). Owning a high performance car demands a passionate commitment to maintaining and appreciating the vehicle. While he came late to the game, Rick is now one of Lamborghini's proudest champions and a happy collector.
Art Lovers and Car Enthusiasts Celebrate
Artomobilia is a two-day celebration of automotive art and design and the unending passion we have for our classic and collector cars. The weekend festivities kick off Friday night with
Fuelicious: A Celebration of Wheels + Wishes
, an exclusive event on the grounds of the Lucas Estate featuring 50 distinct collector cars, all in support of the
Indiana Children's Wish Fund
. Saturday, the streets of Carmel's Arts and Design District come alive with music, food, shopping and some spectacular cars on display. We hope to see you there!
Proud Sponsor of Carmel Artomobilia
Classic Auto Insurance is proud to support the 2016 Carmel Artomobilia and classic car collectors everywhere. Let us help you customize the perfect insurance policy for your one of a kind car. Our friendly, expert staff will answer all your questions and help you find the right coverage for your needs. Visit our website at
www.classicins.com
and see how we can help safeguard your dream car collection.