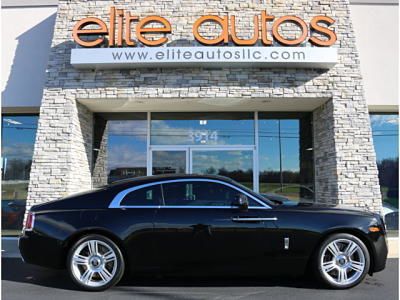 (www.eliteautosllc.com)
Rolls Royce Sports Car?
Typically, you don't associate sports cars with the name Rolls Royce but the Wraith may change your mind. It's what you find under the hood of this luxury sedan that will get your attention. We're giving you a look at a 2015 Rolls Royce Wraith that's available at Elite Autos in Jonesboro, AR and believe us, it doesn't disappoint.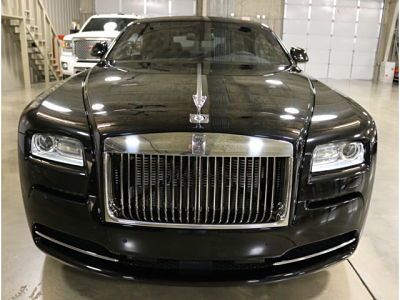 (www.eliteautosllc.com)
An Imposing Presence on the Road
The Wraith may have elements of the Rolls Royce Ghost, though it's no knockoff. This luxury coupe still has an imposing presence on the road, with a shorter wheelbase, fastback roofline and sportier look. To put it into perspective, it has a longer frame than the Chrysler 300 and a wider berth than most mid-sized SUV's. This is no shrinking violet.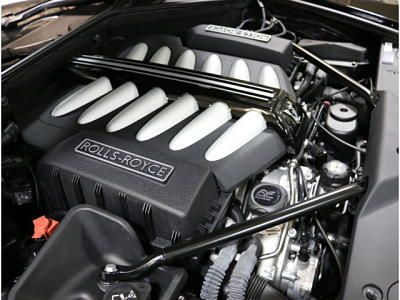 (www.eliteautosllc.com)
The Most Powerful Rolls Royce Engine Ever
Rolls calls the Wraith one of its "most potent and technologically advanced" cars ever produced. Boasting the most powerful engine Rolls has ever offered – a 623hp twin turbo-charged V-12, potent may be an understatement. With a top speed of 155 mph, you tend to forget the car weighs roughly the same as a mid-size pickup truck (5,500 lbs.).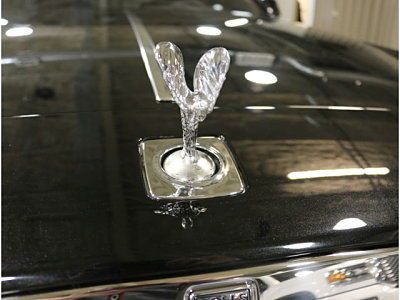 (www.eliteautosllc.com)
Power Ride Plus
This Rolls doesn't just cruise, it blasts down the road, going 0-60 in 4.3 seconds. Even its Spirit of Ecstasy hood ornament seems to be leaning slightly forward in anticipation. Yet this is no bone jarring jaunt in an uncomfortable vehicle. It's a sumptuous ride in one of the world's best made automobiles.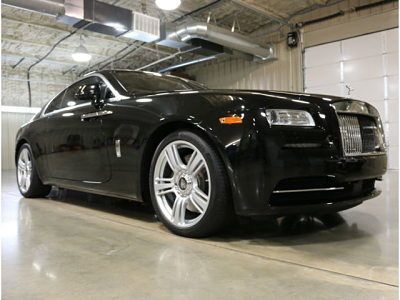 (www.eliteautosllc.com)
This Big Car Can Corner
Driving a Wraith, you soon discover it possesses something others Rolls' do not – the ability to corner. That's amazing considering how big this car is. Think less about the razor sharp turning capability of a Porsche and more about the nimble aptitude of the Ghost or the Phantom, only better.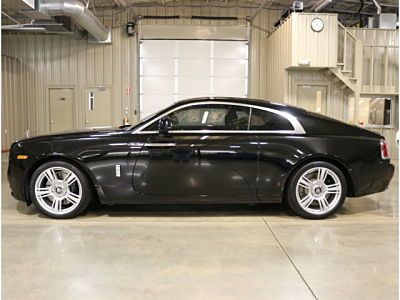 (www.eliteautosllc.com)
GPS Guided Transmission Senses the Road
The Wraith benefits from BMW technology with its 8-speed ZF Auto Satellite Aided transmission, which uses GPS data to manipulate the gear box and to sense how the car should respond to the road ahead. This car knows what needs to be done before you do.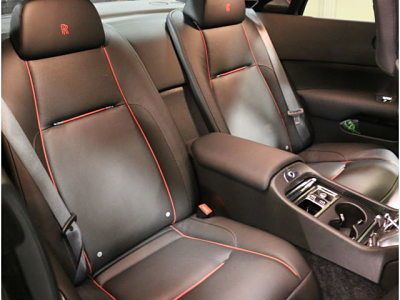 (www.eliteautosllc.com)
450 Man Hours, Perfect Production
As with all Rolls Royce automobiles, the cars are rolling works of art. It takes 450 man hours to build and craft a Wraith. The steel body is molded by hand. The interior panels are placed perfectly on the dash and doors. You only have to slide into the buttery soft leather seats to know what luxury truly is.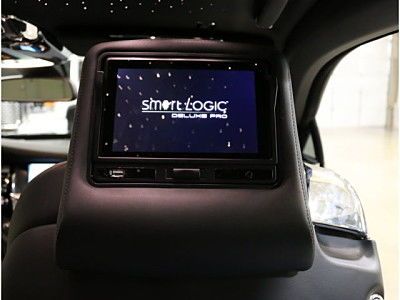 (www.eliteautosllc.com)
Leg Room and a Killer Sound System
Since the Wraith is a two-door fastback, you probably think sitting in the backseat would be a torturous affair. You're so wrong, man. Two adults (yes, full grown humans) can sit comfortably back there with plenty of leg room – sumptuously suitable for enjoying the world class sound system standard in all Rolls Royce cars.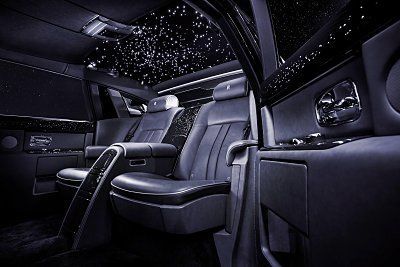 (www.rolls-roycemotorcars.com)
Unique View of Night Sky
Above you on the interior roof is the Starlight headliner. Fiber optic strands are arranged to mimic a starry night. You can adjust the brightness of the 1,340 tiny lights to suit your mood. This unique feature is created several years ago for the Celestial Phantom to commemorate the car's inaugural unveiling at midnight on January 1, 2003. The fiber optic stars are aligned just as they were on that night. Beauty!
Wish List: 1. Wraith
One hundred years after Henry Royce decides to create "the best motor car in the world regardless of cost", Rolls Royce is still creating motor car masterpieces. The Wraith is no exception. Speed, agility, and superior construction make this luxury car one to add to your wish list.
Collector and Classic Car Insurance for Less
It's easy to find the right insurance for your luxury automobiles or collections when you let our friendly staff at Classic Auto Insurance help you find the perfect policy. Visit our website at www.classicins.com and see how we can help safeguard your dream car.