If you grew up in the 70's and 80's and spent a lot of your time in front of the television, then you owe George Barris a debt of gratitude. You may not recognize his name but you definitely know his work. Sadly, the creator of such iconic Hollywood cars as the Batmobile and the Munster Koach passed away on November 5 at the age of 89.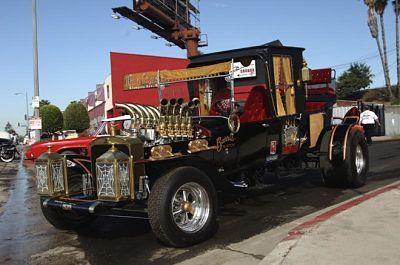 (Photo courtesy of www.barris.com)
 The King of Kustoms
George is known as the "King of Kustoms". He begins customizing cars at an early age alongside his brother Sam. Together they form Barris Custom Shop (later called Barris Kustom Industries), which becomes a mecca for young talented artists and car enthusiasts like Dean Jeffries and Kenny "Von Dutch" Howard.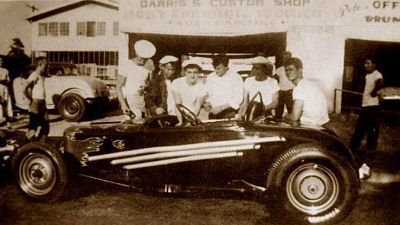 (Photo courtesy of www.barris.com)
The "Hirohata Merc" – One of the Greatest Custom Cars Ever
The Barris boys catch the attention of Hollywood in 1952 after creating what is considered the greatest custom car of all time, the Hirohata Merc. With its chopped top, curved side windows and V-butted windshield, this car helps set the standard for future custom car designs. It is still inspiring generations of custom car designers.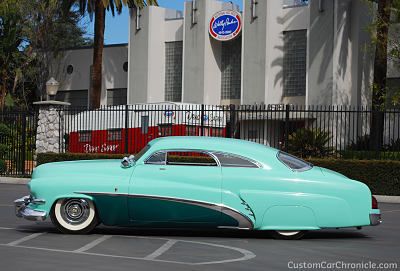 (Photo courtesy of www.customcarchronicle.com)
Super Hero Needs a Ride
In 1966 ABC Television needs a car for their new show, Batman. George is the perfect choice to build it. Using a handcrafted Lincoln Futura concept car that he buys for $1 years before, the Barris team goes about bringing the Batmobile to life.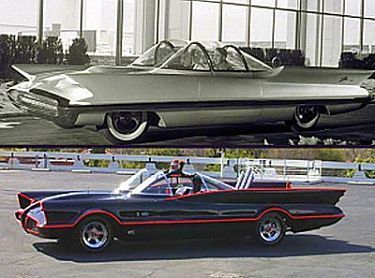 (Photo courtesy of www.carlustblog.com)
The Most Recognizable Batmobile in the World
From its bat-faced grill to its neon orange trim, this car goes on to be one of the most recognizable cars in the world. Children (and adults) everywhere want to ride along with Batman in his Batmobile.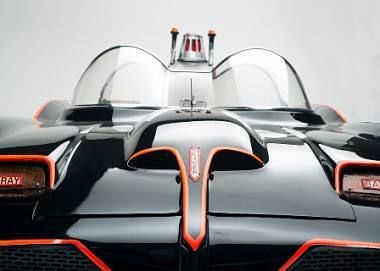 Batmobile Sells for $4.6 Million
The original Batmobile is built for around $15,000. In 2013, after years of displaying the Batmobile at shows, George auctions it off with Barrett-Jackson for a modest $4.6 million to an Arizona collector.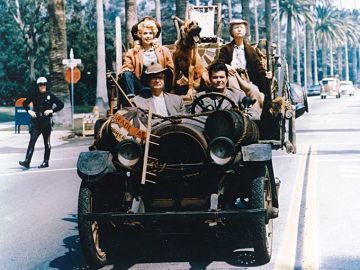 (Photo courtesy of www.barrett-jackson.com)
Building Dream Cars
George goes on to create other famous television cars like the Munster Koach and the coffin dragster (nicknamed Drag-u-la) for The Munsters, and the hillbilly truck for The Beverly Hillbillies. If Hollywood could dream it up, George could bring the car to life.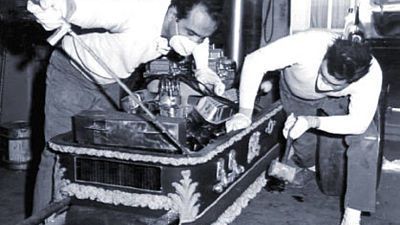 (Photo courtesy of www.gettyimages.com)
Custom Hot Rodding Goes Mainstream
George and his brother Sam bring custom hot rodding into the mainstream. Their visionary creations are all built back when modifications were done with a hacksaw, chisel and acetylene torch. There is no 3D printer to generate needed parts. It is all, as the term implies, custom work.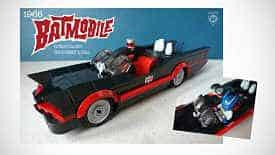 (Photo courtesy of www.autoweek.com)
From Model Kits to Lego Sets – Everyone Loves a Barris Custom Car
The Barris cars are so famous in the 70's and 80's that they are made into plastic toy models. These kits introduce an entire generation to custom hot rods. Today Lego, the plastic construction block toy company, is currently asking automotive fans to vote on whether the original Barris 1966 Batmobile should be immortalized with their blocks. Be sure to make your vote count!
George Barris, You Will Be Missed
George Barris was a consummate promoter. Most of all, he was an innovator. His contributions to the automotive world (along with his brother Sam) help us visualize car designs in a totally unique way. Classic Auto extends our deepest sympathies to the Barris family, and heartfelt thanks to this creative man. We're sure he is busy in heaven customizing an angel's chariot as we speak.
Collector and Classic Car Insurance for Less
Whether you own a customized hot rod or the Batmobile, protect your investment with the right insurance coverage. Let our friendly staff at Classic Auto Insurance help you find the right policy for your needs. Visit our website at www.classicins.com and see how we can help safeguard your dream car.