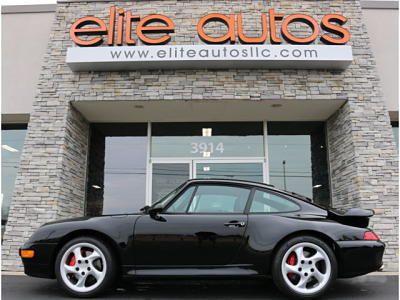 (www.eliteautosllc.com)
The Iconic Porsche 911 – The Ultimate Sports Car
Very few cars are as recognizable as the Porsche 911 with its trademarked shape. For over 50 years, the German auto maker made only slight alterations to each generation, staying true to the original design. For many collectors, the 911 is the ultimate sports car. We wanted to see for ourselves and luckily our friends at Elite Autos in Jonesboro, AR were kind enough to let us take a look at a 1997 Porsche 911 Turbo.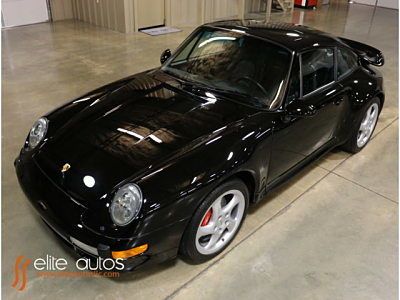 A Legend is Born
In 1963 F.A Porsche, grandson of company founder Ferdinand Porsche, designed a sports car that today is recognized the world over. With its rear engine layout, iconic profile and mind altering speed, the Porsche 911 is one of the oldest sports coupe nameplates currently still in production. It may be over 50 but one look will convince you just how relevant the 911 still is today.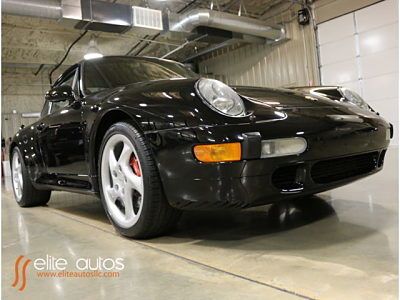 (www.eliteautosllc.com)
 For Porsche, Winning is the Company Business
From its timeless style to its blazing speed, the 911 (in all its variations) has stood the test of time. Porsche is synonymous with racing. By 2015 the company had complied more than 28,000 victories, making it the most successful brand in motorsports. What they learned on the racetrack, they channeled into making the 911 even better.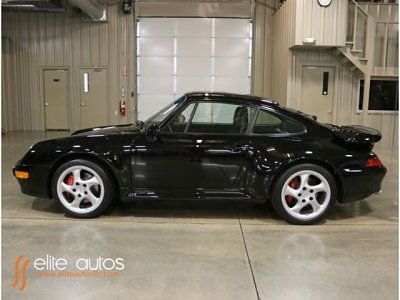 (www.eliteautosllc.com)
Porsche 993 – Last of a Breed
The 1997 993 (the company's internal designation for that generation of 911) is the last of the air cooled engines and the last of the hand built cars produced by Porsche. Only 612 turbos were imported to the U.S. that year. In the eyes of purists, the 993 is an ideal blend of technology and classic Porsche craftsmanship. Some have even gone so far as to call it the best of the 911 series.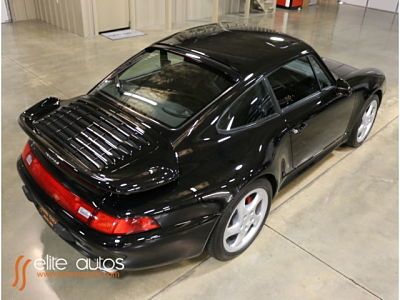 (www.eliteautosllc.com)
Air Cooled or Water Cooled?
Which is better – air cooled or water cooled engines? It is a debate among car enthusiasts that will probably never be resolved. For Porsche diehards, nothing beats the roar of an air cooled engine. Sure, a water cooled engine emits less toxic chemicals, runs more efficiently and is quieter but the real question has to be – who drives a classic sports car to be quiet?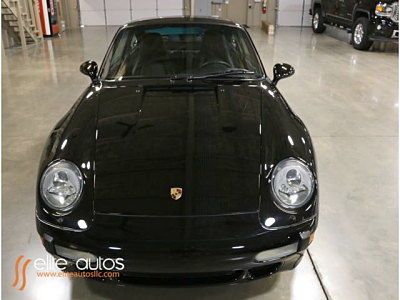 (www.eliteautosllc.com)
 The 911 Porsche 993 Will Get Your Heart Racing
The 3.6L 6-cylinder engine on the 993 has a top speed of 180 mph, rates 408hp and goes from 0-60 in 4.4 seconds. Even by today's standards, that's fast! The multi-link rear suspension, twin turbochargers and wider rear arches work to improve the overall stability and performance. The first turbo to have all-wheel drive, the 993 is tame enough to drive every day yet fast enough to make your heart race.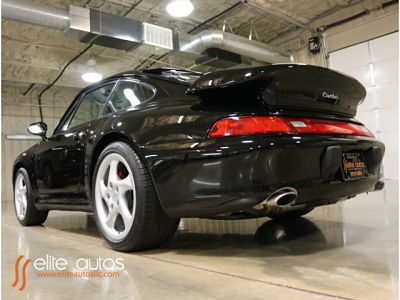 (www.eliteautosllc.com)
 993 – Elegance and Muscle, All in One
To the Porsche faithful, the 993 embodies the grace and elegance of earlier models all neatly rolled into one muscular package. It has excellent balance, traction and style, everything you can ask for in a sports car. That is why this 20-year-old car still is on every collector's wish list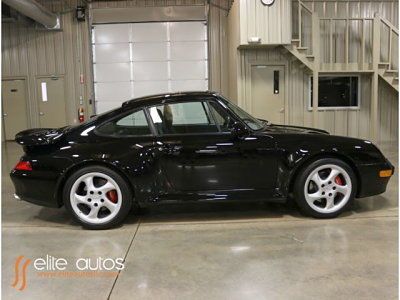 Porsche 911 – Ready to Take You for the Ride of a Lifetime
While this car might be considered archaic by some (foolish people!), the rest of us view the 911 Porsche 993 as totally awesome. Who didn't have a poster of this car on their wall growing up? This is a sports car that you enjoy driving which is why finding one with low mileage is tough. Owners couldn't help themselves. This car is only happy roaring down the highway, taking you for the ride of a lifetime. Be still my beating heart.
 Collector and Classic Car Insurance for Less
Before you hit the road in your classic Porsche 911 make sure it is protected with the right coverage. The friendly, knowledgeable staff at Classic Auto Insurance will help you find the perfect policy for your needs. Visit our website at www.classicins.com and see how we can help safeguard your dream car.