Which is Your Favorite Corvette?
For over 60 years the Corvette has been American's sports car. Vette enthusiasts everywhere love to expound the merits of their favorite models. We've put together a comparison of the 1953 Corvette (C-1) and the 2016 Corvette (C-7) to help with your next discussion. Which side of the debate are you on – original or C-7? Share our fact sheet with other Vette lovers and see which model is their favorite.
(www.vettefacts.com)
A Legend is Born
In January 1953, the Chevrolet Corvette takes center stage at the GM Motorama in New York City and a legend is born. Capitalizing on its success, GM rushes Harley Earl's EX-122 prototype into production and the first C-1 model rolls off the line in June. Three hundred white convertibles (the only choice available at the time) are produced that year.
V6 Engine Dropped for the Powerful V8
Corvette sales grow slowly over the next couple of years along with its fan base. In 1955, sales explode when Chevy offers the choice of a small block V8 engine. As a result, only seven V6 Corvettes are built in 1955; the rest are V8 engines. Acknowledging their customer's desire for more power, Chevy begins putting only V8 engines in their Corvettes.
C-1 Tops 100 mph
The Corvette is the first all-fiberglass bodied American sports car. With a lightweight body and a powerful engine, the C-1 Vette has a top speed of 100 mph and can do 0-60 in 8.5 seconds. Not bad for 1955.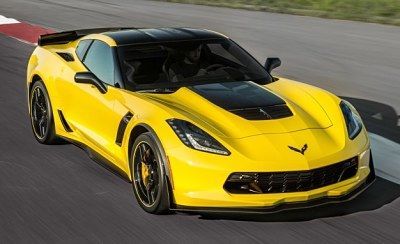 (www.extravaganzi.com)
Corvette Production Stops but Not for Long
The Corvette has had many re-designs over the years. By the time it reaches the sixth generation, sales start to slip. Viewed as "an old man's car" by younger car buyers, Chevy decides to stop production in 2013. Yet fans demand its return, and in 2014 a totally new Corvette C-7 rolls off the line, resurrecting the Stingray name last used in 1976.
Cutting Edge Technology at the Heart of C-7 Design
In true Corvette style, the C-7 uses the latest technology in its design. The Eco-mode shifts fuel delivery to the 8-cylinder engine, reducing it to a 4-cylinder for better fuel economy. It also possesses an all-aluminum frame and carbon fiber elements to make it one of the lightest yet most rigid sports cars out there.
Corvette C-7 – An "Old Man's Car" No Longer
A 6.2L LT1 V8 engine produces 460 hp and can go from 0-60 in 3.7 seconds. The current generation of Corvette is a true race car, making it the ideal choice to be featured in the popular video game, Grand Turismo. No one is calling this an "old man's car" now.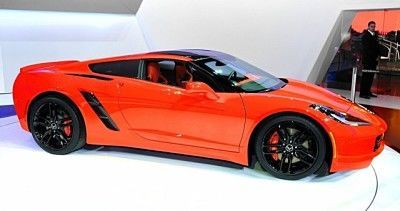 (www.corvetteonline.com)
Bring On the Next Generation of Corvettes
Innovations are always being incorporated into the design of the Corvette and expectations are high for the next generation 2017 C-8 (tentatively titled the Zora or ZR-1). Chevy is giving this model a mid-engine architecture in order to open up the body design possibilities. They want this generation of Corvette to compete against Lamborghini, Ferrari and Porsche.
The Corvette – America's Sports Car
Whether you think the original C-1 or the 2016 C-7 is the ultimate Vette is a debate that will rage on forever (And you think the presidential race is a tough choice!). The one thing everyone can agree on is that the Corvette is America's sports car and has been for over 60 years. Long live the Corvette!
Collector and Classic Car Insurance for Less
Corvette owners love their Vettes, which is why choosing the right insurance coverage will bring you peace of mind. Let the friendly staff at Classic Auto Insurance help you find the right policy for your needs. Visit our website at www.classicins.com and see how we can help safeguard your dream car.