Monterey Car Week 2018 spans nine glorious days from August 18 to 26 and hosts multitudes of car enthusiasts, families and friends who won't get enough of all the antique, racing and lemon automobiles (yes, lemons!) on display throughout California's Monterey Peninsula. A survey by the Monterey County Convention and Visitors Bureau finds the 85,000 Car Week visitors of 2014 generated an overall revenue of $53.5 million for area business as well as millions spent at charitable fundraisers. That's a lot of money -not to mention a lot of traffic- to see classics and collectibles from around the world – including rare and one-of-a-kind cars you won't see anywhere else.
Something for Every Enthusiast
Monterey Car Week centers around the Pebble Beach Concours d'Elegance, a signature event celebrating its 68th anniversary. The healthy range of Car Week highlights also includes historic race cars throttling it out at Laguna Seca and exclusive worldwide auctions in Pacific Grove to specialty car shows and one event "celebrating the oddball, mundane and truly awful of the automotive world" – the Concours d'Lemons. Whether you're bidding at the actions, mad for historic racing or simply want to rub elbows with the classic and collector car elite, you'll find what you're looking for here.
Monterey Car Week Highlights
SATURDAY, AUGUST 18- SUNDAY, AUGUST 19
Rolex Monterey Motorsports Pre-Reunion
Beat the crowds by arriving early. Watch more than 300 vintage race cars going head to head at WeatherTech Raceway Laguna Seca.
TUESDAY, AUGUST 21
Classic Motorsports Monterey Kickoff Cruise-In at Pacific Grove
A kickoff party with prizes and a street celebration that dominates the downtown area.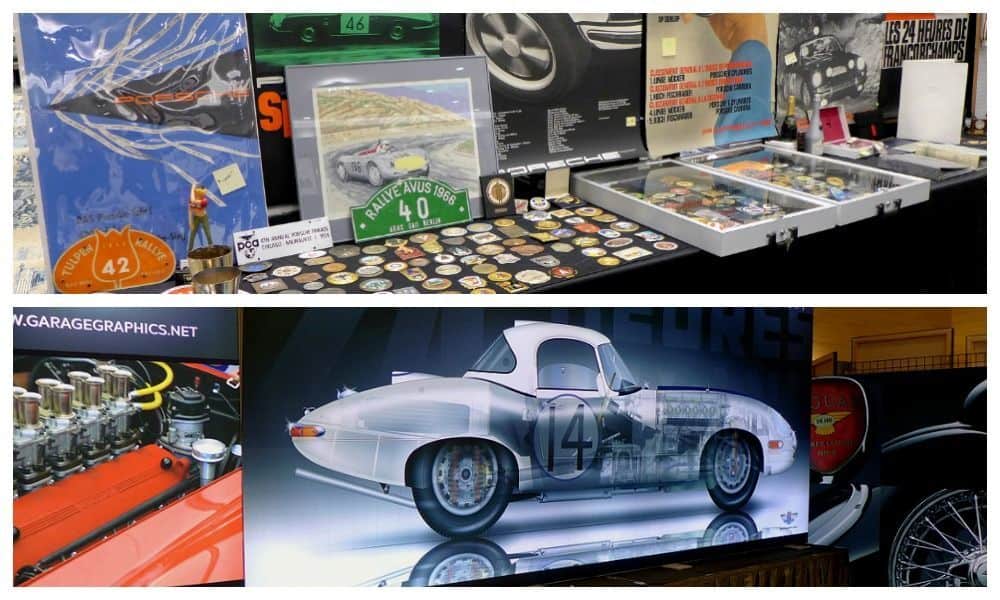 Automobilia Monterey
The 16th Annual Automobilia International Expo is the largest automobilia show in America. The two-day event in an indoor setting allows buyers to find only original vintage posters, photographs, rally plates, badges and pins, hood ornaments, signs, original art, display items, scale models, literature and books, signed items, postcards, stamps and other unique memorabilia.
Carmel-by-the-Sea Concours on Ocean Avenue
Pre-1990 Ferraris and early model Porsches are featured this year.
Rule Brittania Concours
WEDNESDAY, AUGUST 22
Carmel Mission Classic Car Show & Blessing of the Automobiles
A charity event hosted at the famous Carmel Mission, this intimate concours is capped by a blessing of the attending cars by the Bishop of Monterey.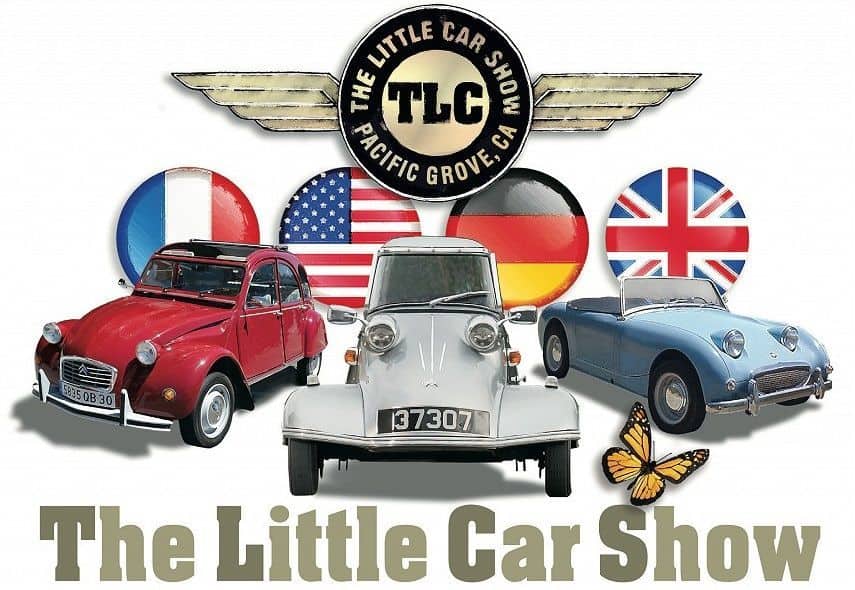 The Little Car Show
A wide assortment of itty-bitty automobiles ages 25 years or older, with engine size capped at an oddly specific 1,601cc (1.6 liters).
McCall's Motorworks Revival
Pacific Grove Rotary Concours Auto Rally
Gooding & Company Pebble Beach Auctions
Gordon McCall's Motorworks Revival 2018
Russo and Steele Sports and Muscle Monterey Auction
Quail Lodge Auction
RM Sotheby's Monterey Sports & Classic Car Auction
THURSDAY, AUGUST 23
Rolex Monterey Motorsports Reunion
Some of the best vintage racing action in the world.
Pebble Beach Tour d'Elegance presented by Rolex
Mecum at Monterey
Pebble Beach RetroAuto
FRIDAY, AUGUST 24
Porsche Club of America Werks Reunion Presented by Michelin
Open to all cars wearing the family crest, including brand-new sedans and SUVs.
Pacific Grove Rotary Concours Auto Rally
This non-competitive, low-speed event is perfect for seeing some rare cars cruising down the scenic 17-Mile Drive.
The Quail, A Motorsports Gathering
Some of the rarest and most dazzling classics in Monterey, sold out well in advance.
Legends of the Autobahn presented by Michelin
Hosted by the Nicklaus Club–Monterey and American Audi, BMW and Mercedes-Benz car clubs, it showcases not just enthusiast-owned vehicles, special cars from the respective automaker collections are on display.
SATURDAY, AUGUST 25
Concorso Italiano
Exclusive Italian car fest with Ferraris, Lamborghinis, Alfa Romeos, Maseratis and American oddities like the Cadillac Allante (due to its Pininfarina-built body).
Concours d'Lemons
Beer is the bubbly at this event, where lemony, unloved vehicles show their stuff. Eccentric counterculture that makes for a really fun time.
Exotics on Cannery Row
Nouveau-riche, young car enthusiasts have Insta-worthy moments with Koenigseggs, Paganis, Bugattis, and other four-wheeled unobtanium on display. Some of the coolest cars on the planet.
Festorics Exclusive Corral
Japanese Automotive Invitational
Ferraris at The Barnyard Shopping Village
SUNDAY, AUGUST 26
Pebble Beach Concours d'Elegance
Always on a Sunday.
Collector and Classic Car Insurance for Less
Classic car enthusiasts from around the world know the importance of protecting a valuable automotive investment with specialty insurance. Let us customize a policy to fit your needs. We offer affordable, Agreed Value coverage for a variety of collector, classic and custom vehicles. Our friendly, knowledgeable staff can answer your questions and give you a quote on the spot. Get an
instant quote online
or call 888-901-1338 and see how we can help safeguard your dream car.