Luftgekühlt is a German word meaning "air-cooled." In the context of vehicles, the word refers to all of Porsche's air-cooled cars throughout their manufacturing history. Luftgekühlt also refers to a car show that features culturally significant Porsches. The event has now had seven editions, and the most recent Luftgekühlt car show was held in the Bottleworks District in Indianapolis.
Luftgekühlt 7 featured several breath-taking vehicles, including the 911 Supercup, Bob Akin Coca Cola 962, 914/6 GT Racer, and many more. Although every vehicle featured in this year's car show deserves a mention, we can't highlight every gorgeous Porsche that made an appearance.
Two of this year's most phenomenal and stylish vehicles were Rod Emory's Speed Yellow 356 Outlaw and Hans Niederer's Vintage 911. Both vehicles offered robust performance and vintage style that sets them apart from the average classic vehicle.
Rod Emory's Speed Yellow 356 Outlaw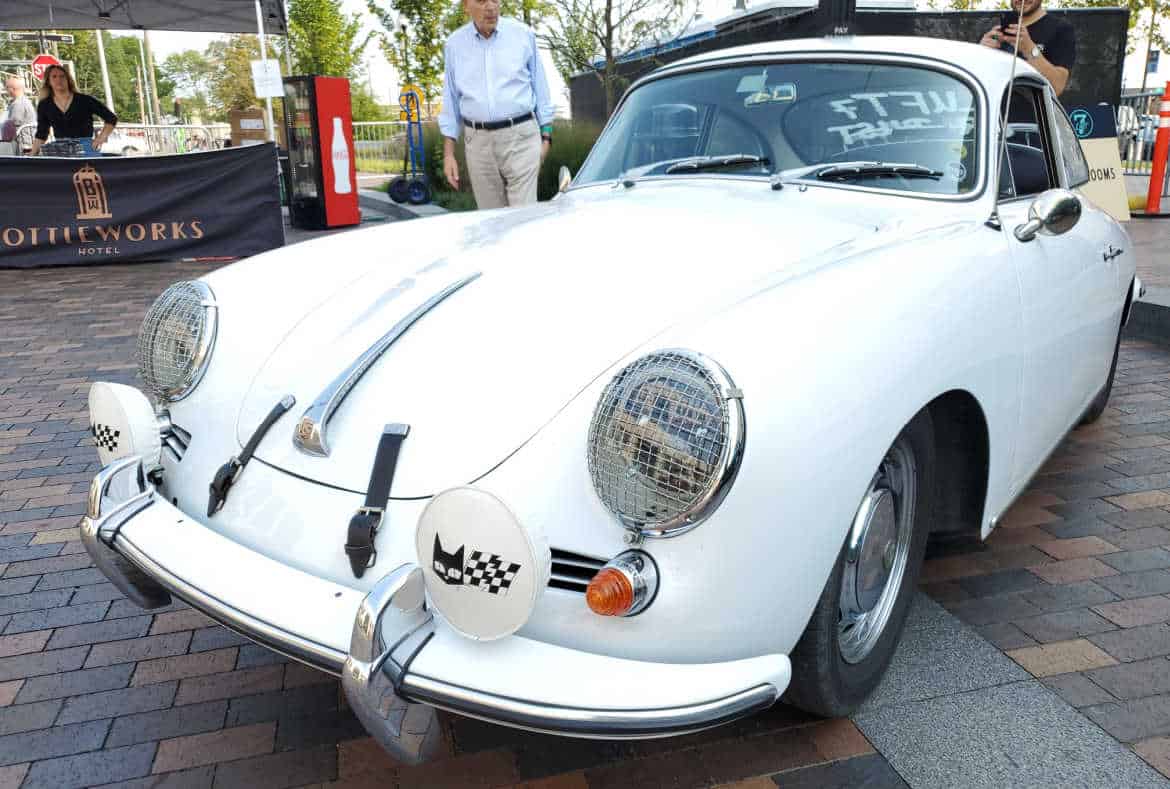 The Porsche 356 has a rich history dating back to 1948. The vehicle was produced by Porsche Konstruktionen GmbH (also known as Porsche Holding Salzburg) through 1949 and was manufactured by Porsche from 1950 to 1965.
Luftgekühlt 7 featured a Speed Yellow 356 Outlaw that emulated the 1958 Porsche 356. The vehicle came equipped with around 265 horsepower and weighs 2000 pounds.
Rod Emory of Emory Motorsports developed the Speed Yellow 356 Outlaw. Emory Motorsports specializes in developing vehicles based on vintage Porsches, and they also restore them. Rod Emory has created over 200 speedster vehicles, known as 356 Outlaws, along with his business partner and spouse Amy Emory and with the help of his team of automotive experts.
Emory's 356 Outlaw includes an upgraded 911 engine with two cylinders removed in order to fit the 356 engine bay, which gives the vehicle three times the horsepower of the original engine. Additionally, the vehicle also comes equipped with disc brakes rather than the vehicle's original drum brakes.
Stylistically, the 356 Outlaw slightly differs from the original 1958 Porsche 356. Emory Motorsports created a tougher and sleeker build by lowering the body, removing the original design's bumper, and changing the interior.
Although Emory Motorsports upgrades and alters vintage vehicles, they do retain many elements from Porsche's original designs. The 356 Outlaw includes similar upholstery to the original 1958, and it retains Porsche's original body shape and lines.
Hans Niederer's Vintage 911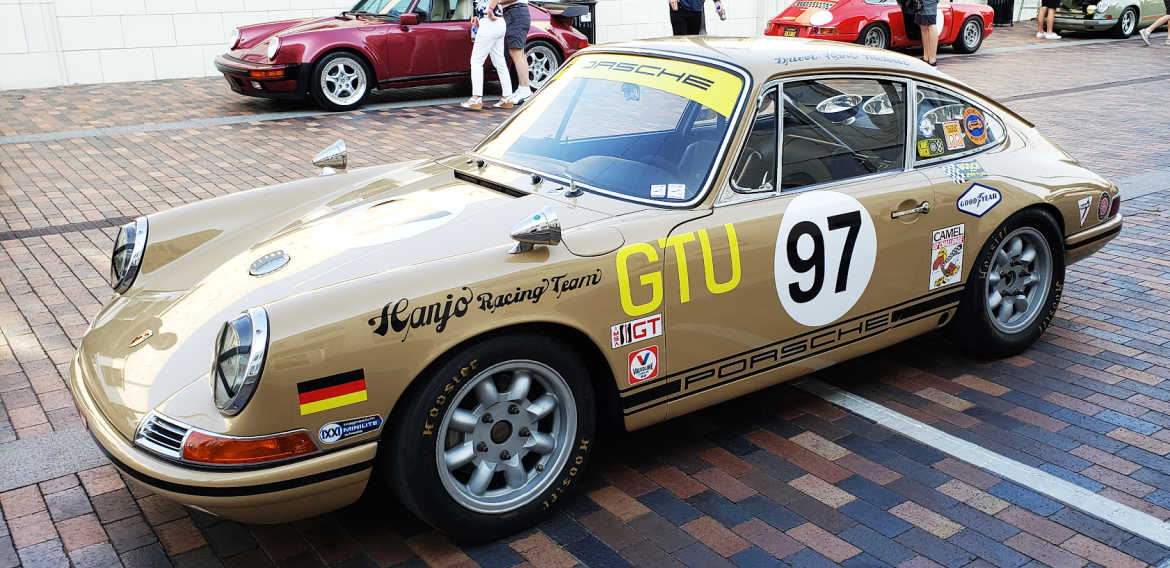 Luftgekühlt 7 featured the gorgeous 1967 Porsche 911. Porsche originally developed the 911 in 1964 as a successor to the Porsche 356. The vehicle remains in production to this day, and the current iteration of the Porsche 911 is the 992 Series, which Porsche began manufacturing in 2019.
The model featured at Luftgekühlt 7 came with a beautiful and distinct sand beige coloring. The vehicle was purchased by the driver Hans Niederer in 1967. He special ordered the car from Porsche and raced the new vehicle. Niederer used the new Porsche 911 at the Watkins Glen six-hour endurance race and the Pocono 500.
The Porsche 911's original engine, which was a 2.0 liter 911 motor built by Vasek Polak, has been replaced by the custom 2.0 liter 911 R/906 engine. The transmission is a rebuilt 901 Type and comes equipped with synchros with A/F/M/S/X gearing. The transmission was also converted to CV joint axles.
The Vintage 1967 Porsche 911 comes with its original styling but also includes a 22-gallon ATL fuel cell. It also comes with a three-outlet fire system and Minilite wheels. Niederer used Minilite wheels when he raced the vehicle.
The interior retains much of the style and design from the 1960s with the original dashboard recovered as well as the original door panel and rear quarter panels. It also comes with the original style 911 R seats.
Luftgekühlt 7 from Indianapolis.
Revisit some of the most amazing and rare Porsche vehicles in the world
Save on Classic and Vintage Car Insurance with Classic Auto
Whether you're driving a luxurious Luftgekühlt Porsche, such as Rod Emory's Speed Yellow 356 Outlaw and Hans Niederer's Vintage 911, or another classic, vintage, or collectors vehicle, protect your prized possession with Classic Auto Insurance. We provide insurance for Porsche enthusiasts with the peace of mind that they're protecting their investment with robust and affordable insurance. We offer both agreed-upon value on cars as well as inflation guard to protect your vehicle and ensure that it's never underinsured. If you're ready to learn more about how Classic Auto Insurance can offer the best protection on your car, call one of our automotive experts at 888-901-1338 or request an instant quote.