On September 10, 2021, Luftgekühlt 7 took place in the Bottleworks District in Indianapolis, Indiana. Luftgekühlt is a German word meaning "air-cooled," and it also refers to air-cooled Porsches. As the event name suggests, there have now been seven iterations of the Luftgekühlt event, and it features classic and vintage air-cooled Porsches.
Luftgekühlt 7 featured many stunning and powerful vehicles, but we don't have time to spotlight every notable Porsche that was featured this year. In previous recaps, we've covered Rod Emory's Speed Yellow 356 Outlaw, Hans Niederer's Vintage 911, the 1959 Porsche 718 RSK, the Porsche 914-6 GT Racer, Gunther Werks 400R, and the 1969 Porsche 908, all of which feature distinct and enviable properties that you need to read to believe.
In this recap, we're covering the Porsche 904 Carrera GTS and the 1951 Porsche 356 SL Gmünd Coupe. Both vehicles are iconic entries in Porsche's expansive history.
Porsche 904 Carrera GTS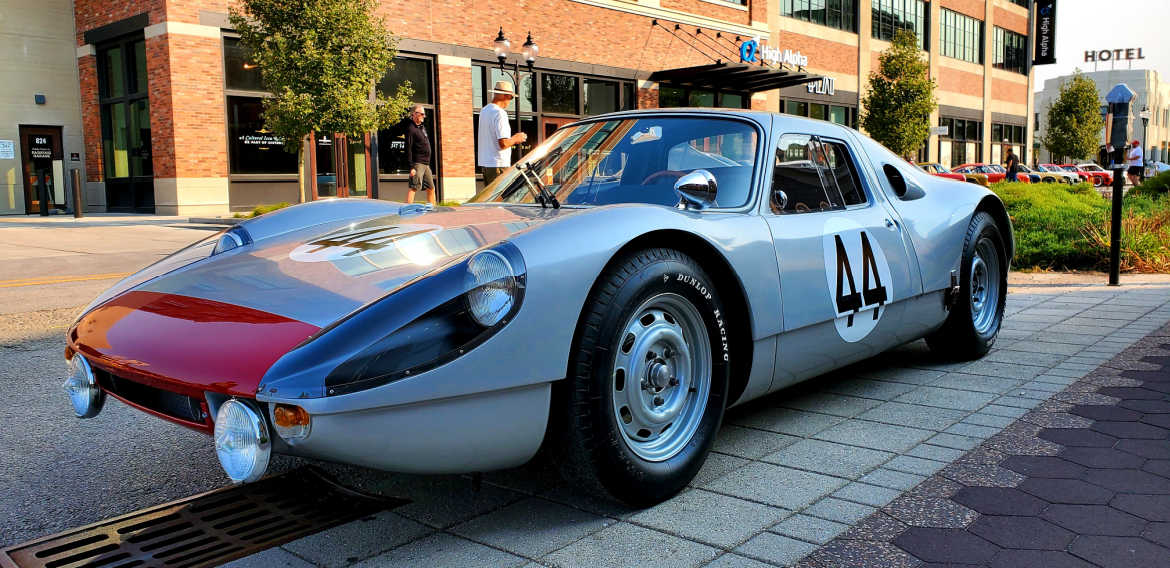 Many Porsche experts and car enthusiasts view the Porsche 904 Carrera GTS as the greatest Porsche of all time, and its stunning performance and historic contribution to Porsche designs shouldn't be overlooked. It established a design that many future Porsches would emulate going forward.
The vehicle was designed by Ferdinand Alexander "Butzi" Porsche. Although it offers a breathtaking style, it was made with svelte fiberglass and is not very aerodynamic. It weighs a whopping 1435 pounds, which is far from ideal for a racing vehicle.
The Porsche 904 Carrera GTS debuted in February 1964 at Daytona, where one of the 904 models won in its class and came in sixth place overall in the race. A 2-liter flat-eight 904 prototype participated at both Le Mans and Targa Florio. In the 1964 racing season, the 904 Carrera GTS won the 2-liter GT Championship.
Unfortunately, the 904 largely became obsolete after Porsche released the 911, which featured a new six-cylinder engine as well as a modified MacPherson strut front suspension.
The 904 came equipped with a twin overhead camshaft, flat-four, air-cooled engine mounted midship. It has a horsepower of 180 at 7000 revolutions per minute. It has an engine displacement of 1966 cc and has a wheelbase of 90 inches.
1951 Porsche 356SL Gmünd Coupe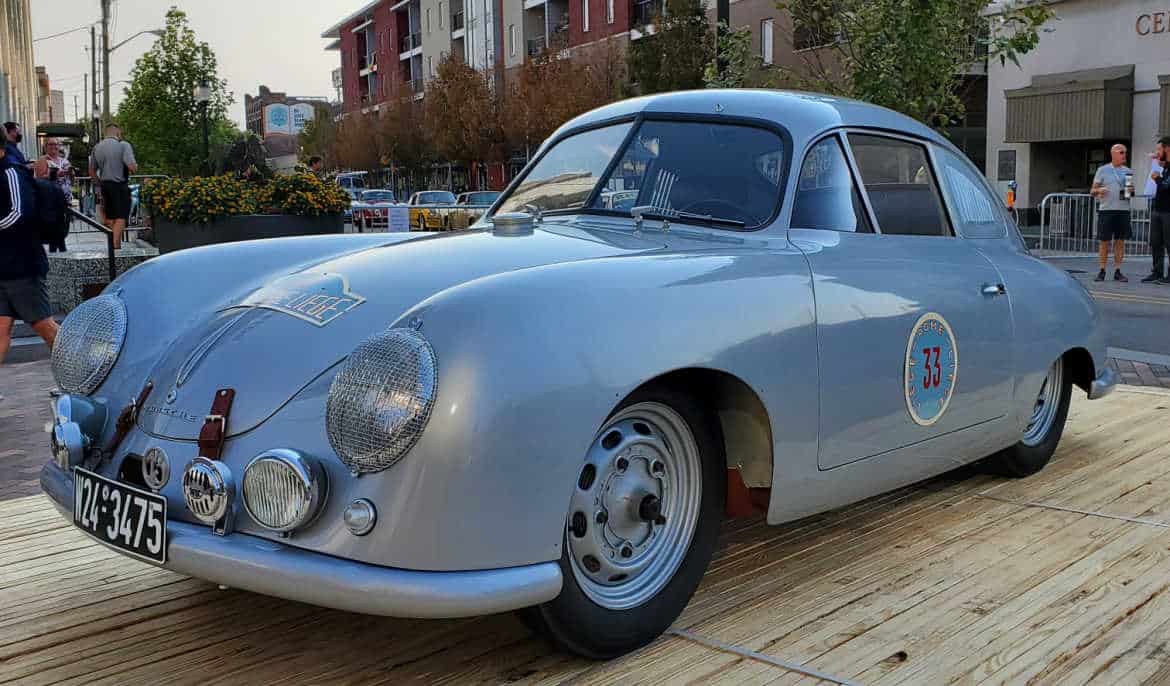 During World War II, Porsche moved its base of operations from bombed and war-torn Stuttgart, which is the capital of Germany's largest state Baden Württemberg, to the town of Gmünd in Austria. Shortly after WWII, they began producing 356s. In 1950, Porsche returned their factory to Germany and began producing 356s with SL (Sport Leicht) specifications. Leicht is the German word approximately meaning "light," so SL means "sport light." The 1951 Porsche 356SL Gmünd Coupe was one of the first vehicles Porsche produced.
The 1951 Porsche 356SL Gmünd Coupe was displayed at the 1951 Paris Motor Show. The Paris Motor Show was the first motor show ever and started in 1898!
The Porsche 356SL participated in notable races, including the almost 3000-mile Liège-Rome-Liège Rally. The lengthy race traverses some of Europe's wildest roads. It finished in third place overall and won in its class. It also broke 11 world speed and endurance records!
The 356SL comes equipped with a flat-four, air-cooled VW-type engine and is rear-mounted. It has Porsche-designed cylinder heads and has an engine displacement of 1498 cc. It has a horsepower of 72 at 5000 revolutions per minute. Additionally, it has an 82-inch wheelbase and weighs 1430 pounds.
Luftgekühlt 7 from Indianapolis.
Revisit some of the most amazing and rare Porsche vehicles in the world
Protect Your Classic Cars with Affordable Insurance
Whether you're driving a classic Porsche that was featured in Luftgekühlt 7 or if you're driving any other kind of classic, vintage, luxury, or collectors vehicle, protect it with Classic Auto Insurance. We provide robust and affordable insurance for car enthusiasts and collectors, and our insurance policies come with great benefits. We offer agreed-upon value coverage for our clients as well as inflation guard, roll-over miles, and nationwide roadside assistance with flatbed trucking. If you're ready to learn more about how Classic Auto Insurance can help you save money while protecting your classic vehicle, speak with one of our car experts by calling 888-901-1338 or click here for an instant quote.