On September 10, 2021, the Luftgekühlt 7 car show was held in Indianapolis. The Luftgekühlt car show features breathtaking custom and classic air-cooled Porsches. The word "Luftgekühlt" is German for "air-cooled," and the term refers to all air-cooled cars in Porsche's history.
There were many breathtaking vehicles to appreciate at Luftgekühlt 7, including the Porsche Carrera RS 3.8, 1958 356A Speedster, 911 Factory Trans Am Race Car, and many more. There were so many great cars at the event that we can't cover them all, but we want to highlight two of our favorite vehicles at the show: the Gunther Werks 400R and the 1969 Porsche 908 LH.
Both the Gunther Werks 400R and the 1969 Porsche 908 LH offer distinct style and performance, making them both highly acclaimed and appreciated by car lovers.
Gunther Werks 400R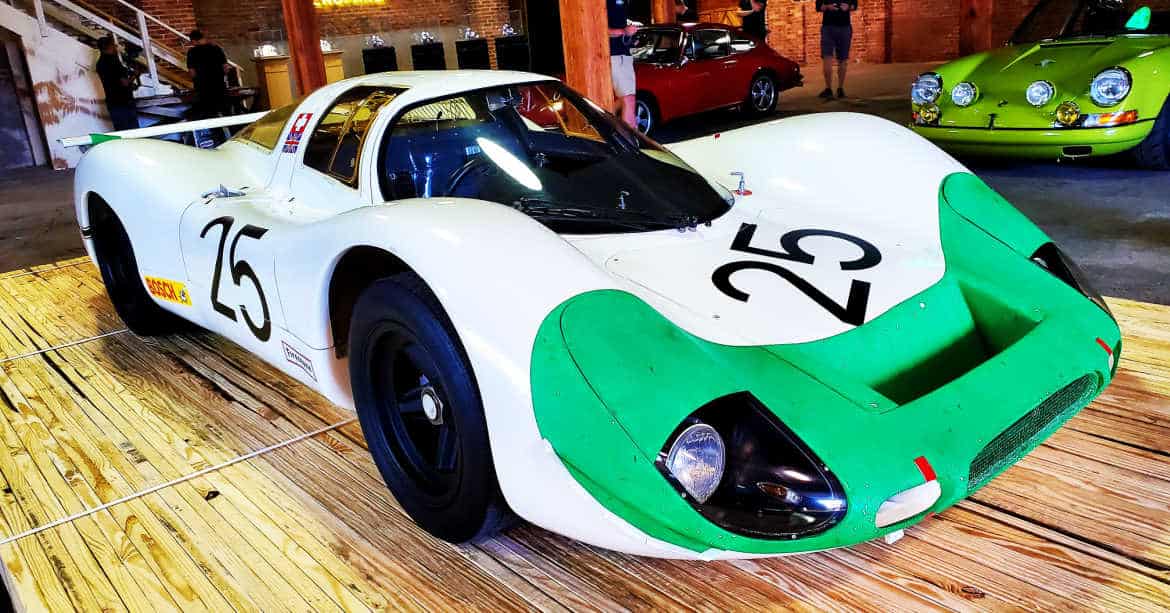 The Gunther Werks 400R is a modified version of the Porsche 993. Porsche manufactured the 993 from 1994 to 1998. The original 993 was designed by Tony Hatter and came equipped with a 3.6-liter air-cooled engine. Its transmission options were a 4-speed automatic, a 5-speed manual, and a 6-speed manual.
Gunther Werks debuted the custom 400R based on the Porsche 993 in 2018 at The Quail in Monterey. It uses the shell of the 993 G50 6-speed manual transmission and comes with an air-cooled flat-six engine. It was upgraded to 4.0 liters with individual throttle bodies, a two-stage Motec engine management system, and a custom intake based on the Porsche 996-Series 911 GT3. It has 431 horsepower and 312 foot-pounds of torque. Additionally, the vehicle comes equipped with a low-drain electric steering pump and A/C system.
The custom Gunther Werks 400R boasts both an impressive interior and exterior. The cockpit comes with a retro static flat-bottom steering wheel. Gunther Werks upgraded the exterior with bare-carbon stripes, and they equipped the car with carbon fiber for its hood, bumper, fender, roof, quarter-panels, and ducktail spoiler. Much of the body is made of carbon fiber except for structural components, which are made from steel.
Finally, the custom beauty comes with an adjustable wing, LED headlights, and Gunther Werks pseudo-Fuch wheels.
1969 Porsche 908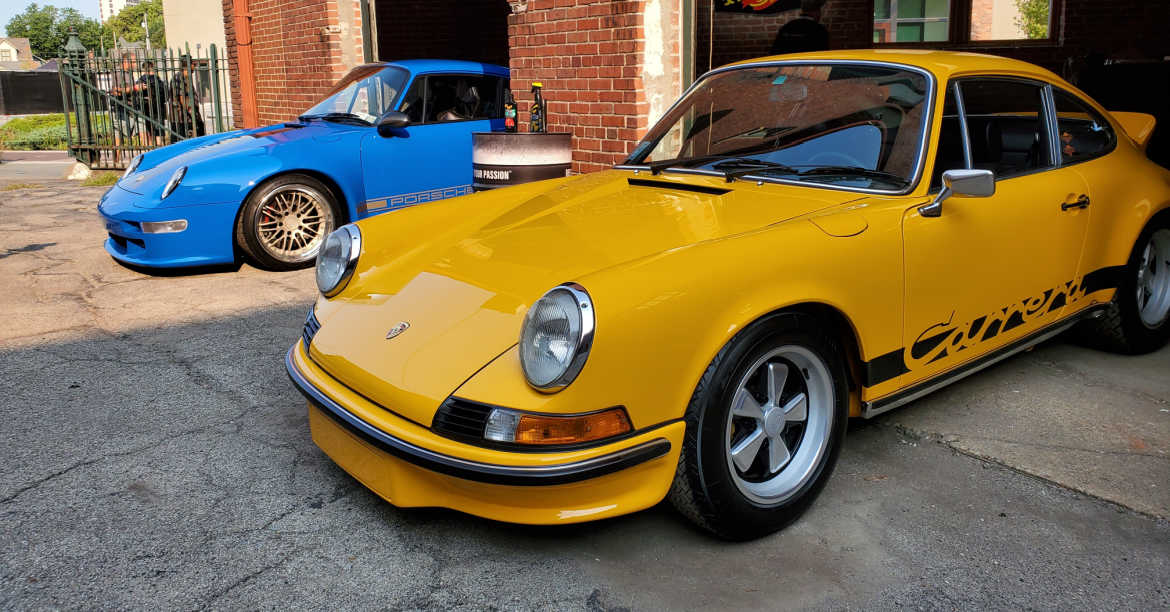 The Porsche 908 LH is a racing car that participated in numerous competitions from the 1960s to the 1980s. The original 1968 Porsche 908 debuted at the Le Mans test day. It was a successor to the Porsche 907 and was designed by Ferdinand Piech. Porsche released different versions of the 908 from 1968 to 1981, and the vehicle was a landmark for Porsche because it was their first vehicle to feature a 3.0-liter engine size. Previous Porsches had only sported a liter size of up to 2.2.
The 1969 iteration changed certain details from the 1968, including new symmetrical air ducts. Three models participated in the 24 Hours of Daytona competition in 1969, and they all failed spectacularly because of engine breakdowns. Fortunately, the 1969 Porsche 908 was able to redeem itself at the Monza 1000 km in April of 1969. First and second place went to two of the 908 models. The 1969 908 also went on to win the Spa 1000 km.
The 1969 Porsche 908 came equipped with a 3.0-liter flat-eight engine with a length of 190.5 inches. It has a curb weight of 1,430 pounds. The 1969 iteration of the 908 came with a spyder body style and was classified as a Group 6 prototype-sports car.
Luftgekühlt 7 from Indianapolis.
Revisit some of the most amazing and rare Porsche vehicles in the world
Get the Best Insurance for Your Classic or Custom Car
Both the Gunther Werks 400R and 1969 Porsche 908 have limited availability and are quite expensive. The 400R comes out to around $700 thousand, and the 1969 Porsche 908 isn't available for purchase. You may not be getting your hands on these vehicles anytime soon, but you can protect your custom Porsche and luxury vehicles with Classic Auto Insurance. We offer robust and affordable insurance that includes valuable features, like inflation guard and agreed-upon value. We also include free nationwide roadside assistance with flatbed towing. Call our experts at 888-901-1338 or click here for an instant quote. Preserve your piece of luxury with premium insurance so that you can keep your engine running smoothly for years to come.