Could it be the end of an era? After months of tense debate over sacrificing freedom for safety, drivers in the European Union will soon need to adjust to having anti-speeding technology installed in their vehicles. EU legislators have agreed on legislation that requires all new vehicles entering the market be equipped with Intelligent Speed Assistance (ISA), technology that alerts drivers when they exceed the posted speed limit on roadways. ISA is one of several innovations meant to increase safety for motorists in Europe. In addition to ISA, automated emergency braking systems and "black box" data recorders to collect information about the moments before a crash will be standard requirements.
Backed by the ETSC and the UK
The new legislation is supported primarily by the European Transport Safety Council (ETSC). "ISA is probably the single most effective new vehicle safety technology currently available in terms of its life-saving potential," the organization says in a statement. "With mass adoption and use, ISA is expected to reduce collisions by 30% and deaths by 20%." New legislation affects drivers in the EU and also in the United Kingdom, despite the country's proposed exit from the European Union. A spokesman for the UK Department of Transportation states, "We continuously work with partners across the globe to improve the safety standards of all vehicles. These interventions are expected to deliver a step-change in road safety across Europe, including the UK."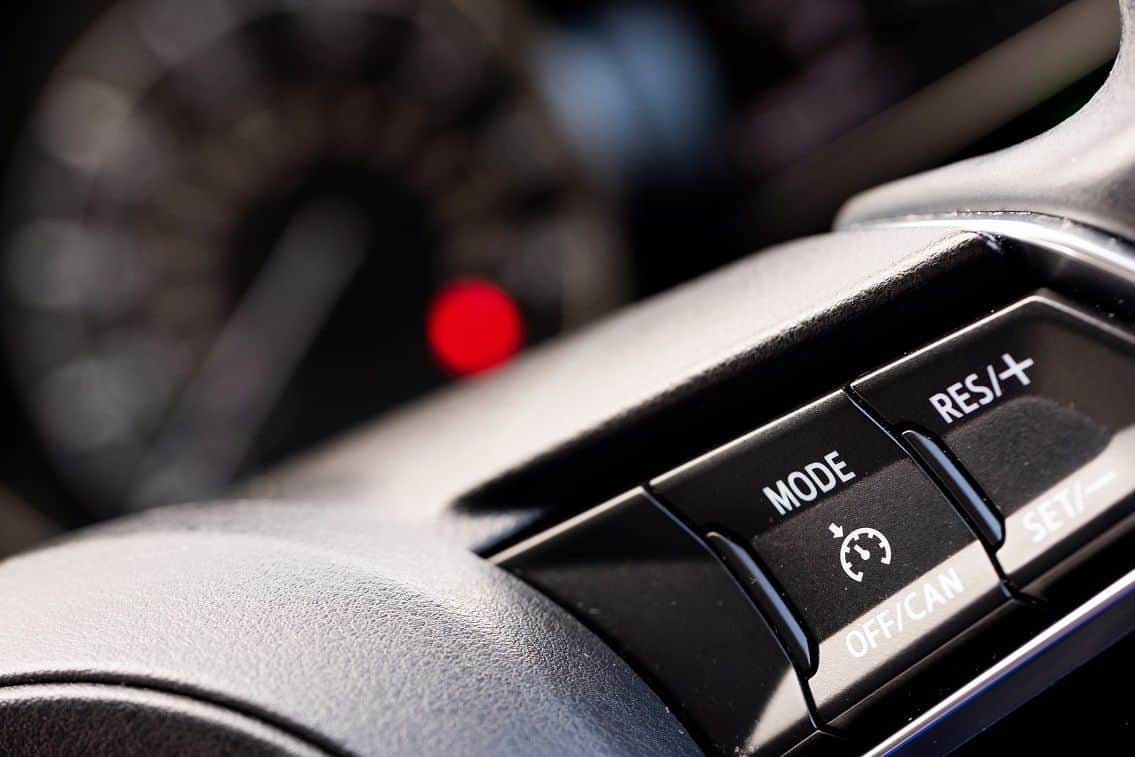 How ISA Technology Works
ISA technology involves external traffic-sign-reading cameras in conjunction with Global Positioning System (GPS) data to determine the current speed limit on a road. The system can then adjust the speed of the car to the restricted top limit by cutting engine power. The tech implementation for the UK will only alert drivers when they are exceeding the speed limit, rather than slowing the vehicle, according to the UK's delegation to the European Parliament. Lawmakers also agreed on allowing drivers to disable the devices if they so choose.
Additional Vehicle Safety Requirements
Beyond ISA, European cars will need to be equipped with safety systems such as data loggers, autonomous emergency braking, lane keep assistance, driver fatigue detection and reversing cameras or sensors. All new vehicle models will be required to have pre-wiring for alcohol interlocks to allow for the retrofit of in-car breathalyzers for previously convicted drunk drivers. Lawmakers say data recording would only be used for research and not for determining liability in a collision. Information gathered would not be shared with insurance companies.
Timing and Implementation
The legislation is expected to get a formal rubber stamp from the European Parliament and EU member states as early as May; other reports cite September. Manufacturers will have until 2022 to make these additions to all new vehicles and owners of existing vehicles have until 2024 to have the technology installed. Many auto manufacturers such as Ford, Volvo, Mercedes-Benz, Peugeot-Citroen and Renault, have already been including speed-limiting and data recording technology in their newer vehicles. Earlier this year, Volvo announced the decision to limit the top speed in all Volvo vehicles to 112mph starting in 2020. The Swedish manufacturer also plans to include cameras in vehicles to determine if a driver is drowsy or drunk.
Questions Remain …
For many drivers, the need for speed is part of the joy of driving. However, with the plethora of statistics that indicate speed kills, what's wrong with your car looking out for you? Responsible driving is a hot topic for car owners and their passengers, law enforcement and insurance companies alike. Enthusiasts also wonder if and when this type of legislation will reach the United States. How does the technology affect the value of a beloved exotic? Will the technology be a must-install on a vintage Aston Martin? Stay tuned.
Collector and Classic Car Insurance for Less
Protect your valuable investment for years to come with Classic Auto Insurance Let us customize a policy to fit your needs. We offer affordable, Agreed Value coverage for a variety of collector, classic and custom vehicles. Our friendly, knowledgeable staff can answer your questions and give you a quote on the spot. Call 888-901-1338 or get an instant quote online and see how we can help safeguard your dream car.