The Country's Best Hot Rods on Display
"America's greatest hot rod show," the 64th Annual Meguiar's Detroit Autorama, is hosted by the Michigan Hot Rod Association and is also one of the Motor City's best. The three-day event at the Cobo Center showcases some of the country's best hot rods and custom built cars.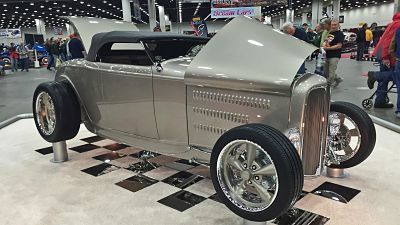 (www.autoweek.com)
So Much to See and Do
From the Cavalcade of Customs (a 10 car exhibit) and the Chop Shop demonstrations to a burnout competition, car enthusiasts enjoy over 600,000 square feet of exhibits, demonstrations, and live bands – there's even an entire floor for the traditional hot rod and rat rod lovers. Truly something for everyone.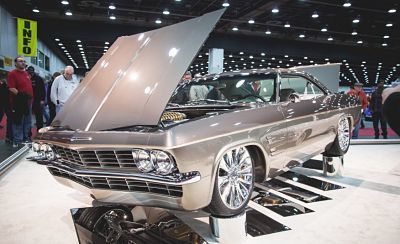 (www.caranddriver.com)
The Ridler Award
One of the weekend's highlights is the presentation of the prestigious Ridler Award. Named for early Autorama promoter Don Ridler, this trophy is presented to the car design that best displays creativity, engineering and quality workmanship. In 2015, Chip Foose, former star of the Velocity Channel show Overhaulin', won the Ridler for the fourth time with a 1965 Chevy Impala that he re-imagined to be "what an Impala would look like if the Corvette Division created her." Nicknamed "The Imposter," she sits atop a new 2009 Corvette frame (thanks to some strategically placed cuts). By maintaining the Vette wiring underneath, Foose turns this family car into a bulked-up sports car.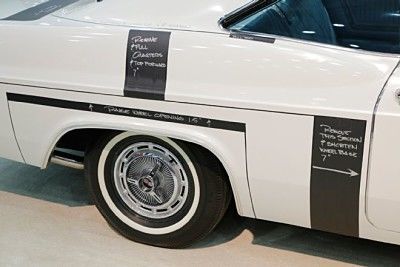 (www.hotrod.com)
Corvette Features on an Impala Body
Taking their style cue from the Corvette, the Foose team adds familiar features like bucket seats, mesh side vents and rounded tail lights to the Impala. They shave 14 inches off the rear section and shorten the roof by eight inches, to make the body fit the extended Vette frame. This car looks like nothing else out there.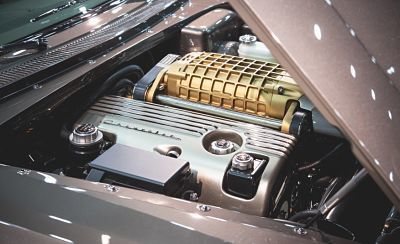 (www.caranddriver.com)
"The Imposter" Can Take You for A Ride
Ridler Award cars are required to be operational and this Impala certainly is. The owner built it as a daily driver for his wife to "drive to pick up groceries." Powered by a 6.2L supercharged V-8 Vette engine, "The Imposter" can definitely take you for a ride.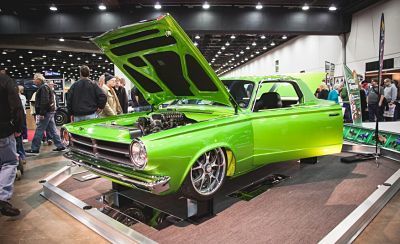 (www.autoweek.com)
Pirelli "Great 8" Ridler Award Finalists
While the 1965 Impala may have taken home the top prize, the other seven Pirelli "Great 8" finalists are no slouches. The group consists of a neon green 1965 Dodge Dart, a merlot colored 1956 Plymouth Belvedere convertible, a 1959 Nash Rambler wagon, a 1969 Mustang, a 1969 Camaro, a 1937 Ford Woody Wagon and a 1932 Highboy Roadster. All are being presented for the first time in Detroit.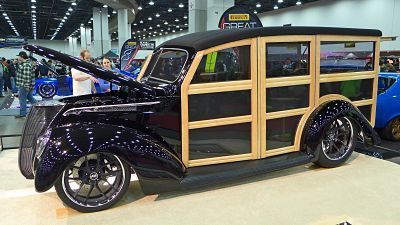 (www.autoweek.com)
America's Greatest Indoor Hot Rod Show
The Detroit Autorama, sponsored by O'Reilly's Auto Parts, is part of the World of Wheels and Summit Racing Equipment Show Car Series as well as the International Show Car Association. Treat yourself to a weekend of great customized hot rods, informative exhibits and plenty of entertainment at the 2016 Detroit Autorama. See you there!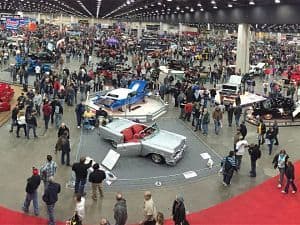 (www.hotrod.com)
Meet Classic Auto at the Detroit Autorama February 26-28
We love hot rods and custom built cars which is why we'll be at the Detroit Autorama. Stop by the Classic Auto Insurance booth at the Cobo Center and let our friendly experts help you find the perfect policy for your collector car or classic rod. With onsite quotes, we can instantly help you insure your vehicle for less. Visit our website at www.classicins.com and see how we can help safeguard your dream car.