A Classic Restoration for a Classic Love Story
Looking at this custom 1976 Pontiac Trans Am, it strikes us that few may realize this is not just another classic car build. The story behind its restoration brings to life one woman's desire to revive her late husband's forgotten muscle car. When she sees it, she sees him. Her determination helps fuel years of painstaking work to rekindle her memories and love, not to mention the muscle. We all have a car forever linked to a loved one. If money is no object, what car would you restore and for whom? Please share your stories with us in the comments. We would love to read them.
Parts Are a Tough Find
While the current owner of this beautiful custom Trans Am is a little camera shy, we do speak to the man behind the two-and-half-year restoration, Ron from Vail's Classic Cars in Greenfield, Indiana. Ron shares her story and talks about the difficulty of finding parts. "The'75 and '77 parts just do not work on 1976 models," he says. "The rubber products are the hardest to find." After tracking down the bumpers, it takes over 200 hours to restore just the front one.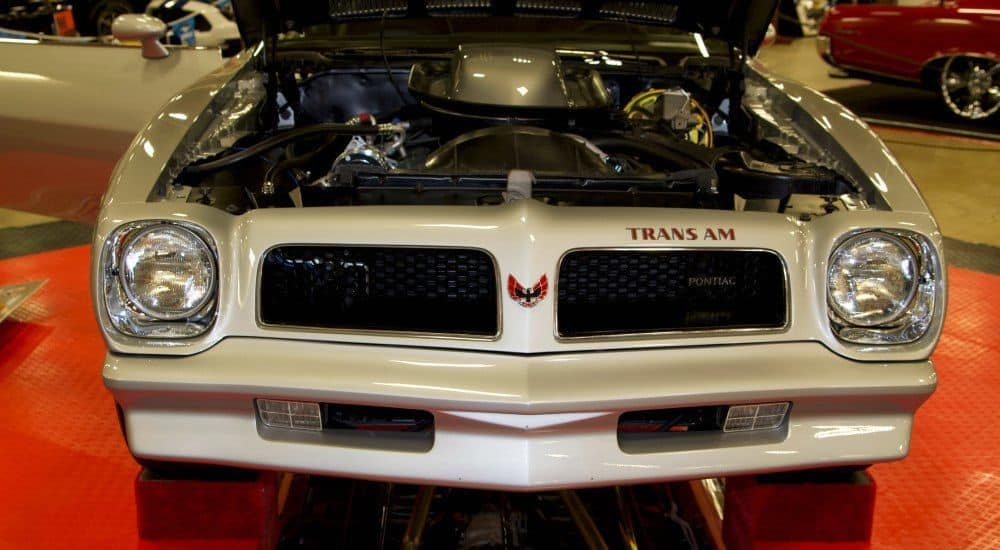 Taking a Ride Down Memory Lane
This Trans Am is an original owner car. It has never been restored or even repainted. "It is definitely barn-fresh," says Ron. "It had about an inch of dust everywhere and only minor rust." Restoring the car to its former glory is what the wife wants, so Ron has Jasper Engines rebuild the 455-engine to stock. She requests upgrades like a new AC/heating system and 17-inch wheels. She plans to drive it down memory lane as soon as possible.
The 70's "It" Car
A silver Trans Am (much like Ron's restoration) graces the cover of the September 1975 issue of Road Test magazine. The editors claim the Pontiac muscle car is "the fastest accelerating and best cornering American car you can buy." Consumers, tired of sluggish cars, want power. In 1976 (Pontiac's 50th anniversary), the Trans Am is well on its way to becoming the 70's "It" car. It is already so popular; 46 percent of that year's Firebird production is Trans Am models. Those numbers explode in 1977 (from 110,675 in '76 to 155,736 in '77) when a little film called Smokey and the Bandit hits theaters. Suddenly, everyone wants to own the black and gold 50th-anniversary limited edition Trans Am. Unfortunately, only 2,590 are produced in 1976.
Ready to Hit the Highway
The new owner loves the restoration so much she almost does not let Ron bring it to the 2017 Indianapolis World of Wheels. "I had to talk her into showing it!" he says. "She is ready to get it out on the road." We all know people with classic cars that are sitting, rusting, waiting for restoration (heck, we ARE those people!). Garages and barns around the world are filled with them. It is nice to think that one day, our loved ones might finish what we could not. Hopefully, Mrs. Trans Am is enjoying her memories and the new ride.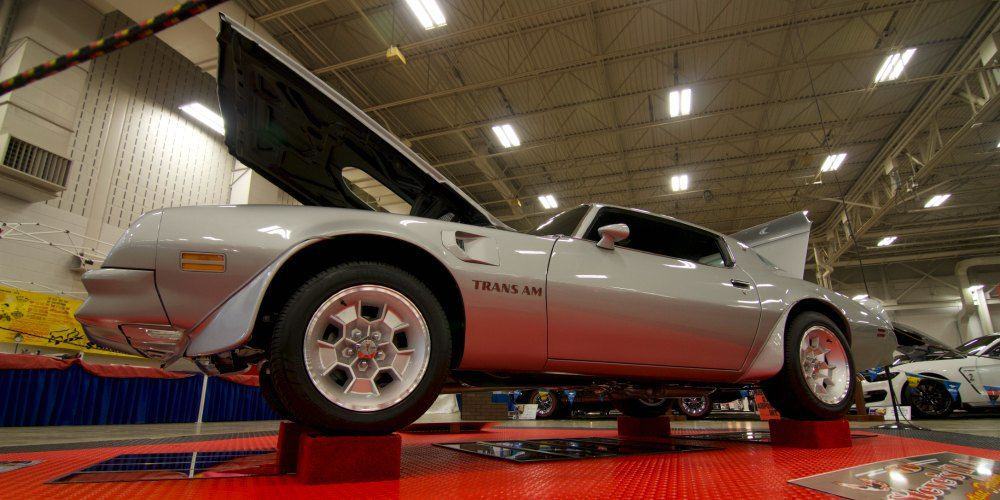 Collector and Classic Car Insurance for Less
Does your insurance cover your classic car during restoration? It should. These builds can take a long time and accidents in the garage can occur. Don't let anything happen before you finish your custom car. Let Classic Auto Insurance put together a policy to fit your needs during your restoration. We offer affordable, Agreed Value coverage for a variety of collector, classic and custom vehicles. Our friendly, knowledgeable staff can answer your questions and give you a quote on the spot. Visit our website at www.classicincs.com or call 888-901-1338 and see how we can help safeguard your dream collection.