1966 Chevy C-10 Panel Truck
You expect to see plenty of custom trucks at an event like the
2017 Indianapolis World of Wheels
. This year, a custom
1966 Chevy C-10 Panel truck
gleams beneath the showroom lights. One look at her and you know she is ready to deliver some serious competition for the other classic truck owners. We jump at the chance to speak to the proud owner/builder. Check out our interview and let us know in the comments what you think of this custom panel truck. Is this a classic you would add to your collection?
This Truck Delivers Sparkles
Rick
is the owner/builder of the
Zoomie Delivery Service
panel truck. Together with his staff at
God's Speed Shop
in Louisville, KY, the build takes five years to complete. "The biggest challenge was getting all the panels straight," Rick says. "It was not easy." The truck now sparkles like the sun, with not a seam out of line. "My wife loves it!" he laughs. "She is into the car stuff, too – when she isn't shopping."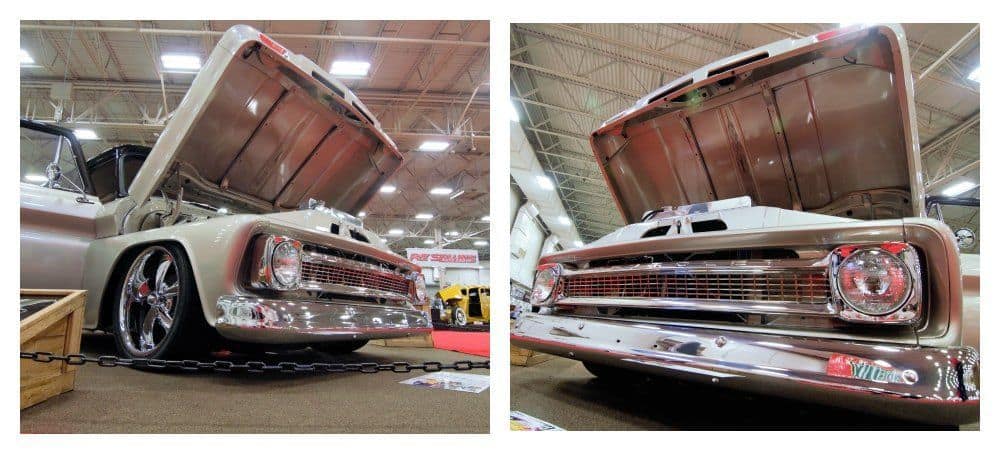 Keeping the Body Original
The old body gets dismantled while new metal and wiring are installed. The chassis, rear end, grille and front end are all stock and retain much of the original classic shape. "It still has the drip rail with the drain holes." Rick installs a 454-big block engine with a TCI 700 R4 torque converter. The two-piece drive shaft is replaced with a new one-piece steel version. The team adds disc brakes in the front but keeps the original drums in the back.
"It Turned Out Pretty Sweet"
The buttery-looking
Cinnamon Brown
leather interior makes you want to sit behind the wheel and make deliveries.
Shane
at
Sewn Right
in Shepherdsville, KY does an excellent job turning this classic truck's original inside into one you might find in an Italian sports car. Rick and his wife are taking their gorgeous panel truck to all the shows. All in all, he is proud of how his five-year build turns out. Asked to sum up his feelings, Rick delivers the perfect response: "It turned out pretty sweet."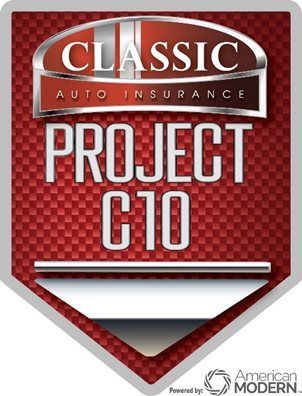 Coming Soon from Classic Auto – Project C-10
Once a truck fan, always a truck fan. At Classic Auto Insurance, we love all kinds of trucks and we are devoting the entire year to restoring a 1965 Chevy C-10. Stay tuned for video updates on Project C-10, powered by American Modern. It'll be a classic! We also know accidents will happen so leave nothing to chance. Even before you finish your masterpiece, protect it during its restoration. Classic Auto Insurance offers affordable coverage for a variety of collector cars. Let our knowledgeable staff answer all your questions and customize a policy to meet your needs. Visit our website at www.classicins.com or call 888-901-1338 and see how we can help safeguard your dream car.