A Family Affair at 2016 WOW Indianapolis
We came across many great stories at the 2016 O'Reilly Auto Parts World of Wheels Custom Auto Show in Indianapolis like this one about a custom 40+ year-old black Chevy truck. It proves that the passion for classic cars often runs in the family. Check out our interview and share if you agree – the family that restores together, stays together.
Restoring a Family Heirloom
When a family member passes away, we often feel the need to keep something to remember them. One Alabama woman wants to turn her father's old pickup into a one-of-a-kind showpiece, a rolling heirloom for all to see. Her loving husband rolls up his sleeves to help make her dream a reality.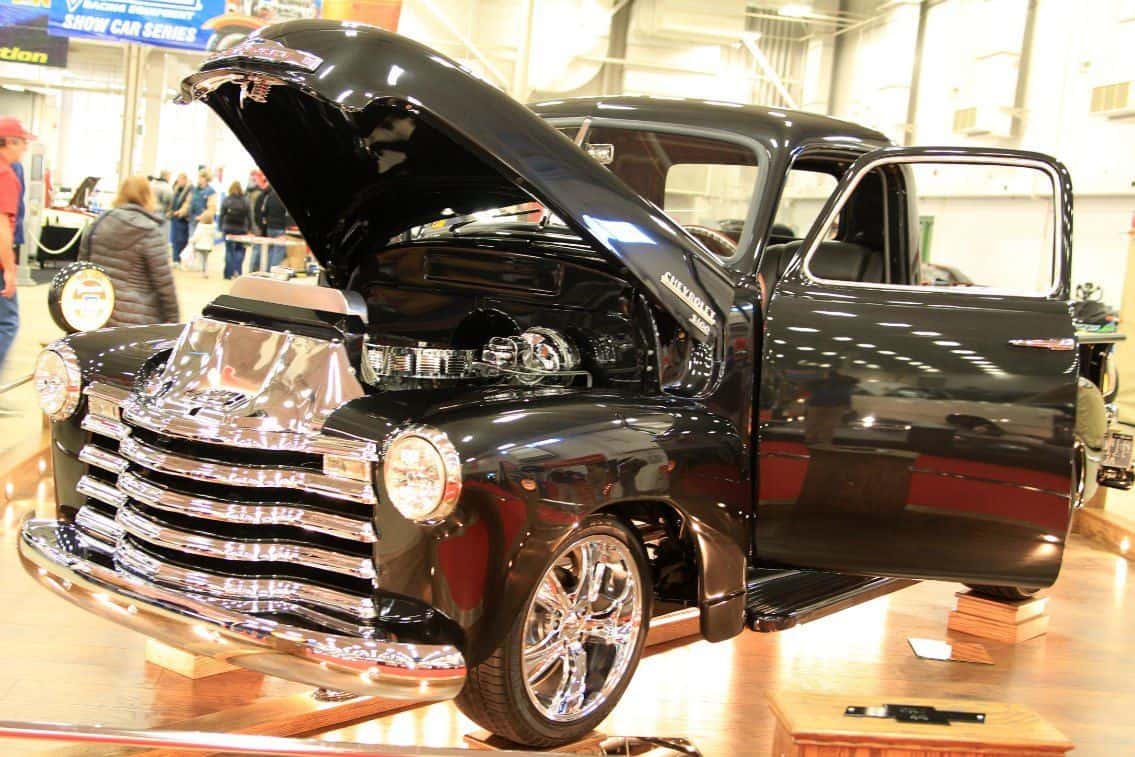 Envy of Indy Crowd
We meet this couple in Indianapolis where they are showing the end result of their noble endeavor, a shiny carbon black metallic 1953 Chevy 3100 pickup. This beautiful creature gleams on the Indy display floor, the envy of every truck enthusiast around.
Bringing It Back to Life
It only takes nine months to bring this unique pickup to life. The restoration team redoes all of the sheet metal with the exception of the doors and hood. From there they replace the engine with a GM 350 cubic inch 330 hp HO crate engine and the transmission with a 700 R4.
Leather Interior Screams Luxury
M&M Hot Rod Interiors of Holly Pond, AL does an excellent job on the all leather interior. Everything from the dash board inserts to the seats is tastefully done. This truck may have the heart of a hot rod but it screams luxury ride.
Keeping it in The Family
Adrian, the husband of the lucky owner, is immensely proud of the completed restoration. He is thankful that his wife gets her wish and they are able "to keep the truck in the family". Something tells us that Dad is pretty proud of his little girl's truck, too. After three years of showing it, Adrian's only worry is getting into a traffic accident. "People get so distracted staring at the truck, they forget to pay attention to where they're going," he says.
Collector and Classic Car Insurance for Less
Meeting fellow car enthusiasts at events like WOW Indianapolis is what the car community is all about. Nothing could be better than sharing stories and checking out awesome cars. We'll be back for the 2017 show so stop by our Classic Auto Insurance booth and say hi. Our friendly experts will help you find a customized policy for your classic car or truck. Visit our website today at www.classicins.com and see how we can help safeguard your dream pickup.