"Eleanor" Calls Illinois Home
Ask an auto geek to name their favorite car movies and Gone in Sixty Seconds is always on the list. Do you know that the four-wheeled star of the film, a 1967 Shelby Mustang GT500 – code named "Eleanor," currently lives at the Volo Auto Museum in Illinois? Check out this video from our recent visit.
Boost 50 Cars in 24 Hours
In 2000, Touchstone Picture's film, Gone in Sixty Seconds, thrilled car enthusiasts and movie goers with an action packed story of a retired car thief (Nicolas Cage) who is forced to steal 50 exotic cars in 24 hours to save his brother life. Cage and his crew (Angelina Jolie, Scott Caan, and Robert Duval just to name a few) race against time, boosting all the cars on a list that includes Cage's allusive trophy, "Eleanor" – a 1967 Shelby Mustang GT500.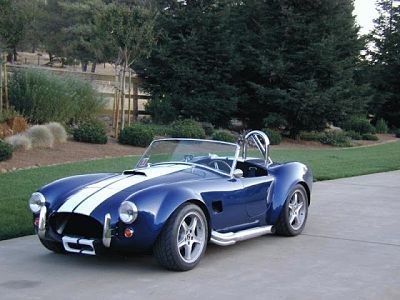 (www.imgur.com)
How Much Would These 50 Cars Cost?
The entire car list (along with their female codenames) can be found on Imgur, a site where millions of people share photos and stories about their interests. Fifteen years after the movie, car enthusiasts continue to debate what the total cost of this car collection could be. With beauties like a 1966 Shelby AC Cobra and a 1994 Jaguar XJ220, the price tag would be record breaking … and pure speculation.
"Eleanor" Mustang Created for the Film
Many people don't realize that "Eleanor" isn't a true Shelby Mustang. She was created by Cinema Vehicle Services (with the help of designer Chip Foose) specifically for the movie. The car design is based on the 1967 Shelby GT500 created by the legendary Carroll Shelby. Only 300 Shelby Mustangs are ever produced and one recently sold at auction for $1.3 million.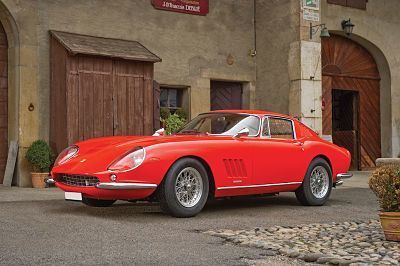 (www.imgur.com)
Only 7 "Eleanors" Survive
The film's producers wanted the car designers to modernize the Mustang's looks to compete with performance cars like Lamborghinis or Ferraris. The 11 "Eleanors" created for filming are built on '67/'68 Mustang fastback bodies and given a new sleek design. Of those cars, one is chopped up to allow for camera work, two are destroyed during stunts, and seven survive.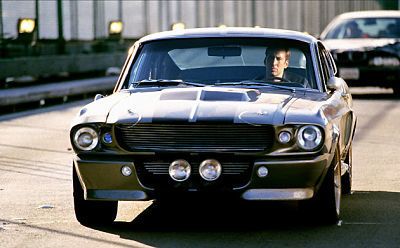 (www.mstarz.com)
"Eleanor" Auctioned for $1 Million
In 2013 the car used for beauty shots in the film (and later for publicity events) is sold at the Dana Mecum Spring Classic Auction in Indianapolis for $1 million. The popularity of the film and the history of this particular car make it truly unique. Today, you can order your own "Eleanor" from Cinema Vehicle Services, built to your specifications and ready to race.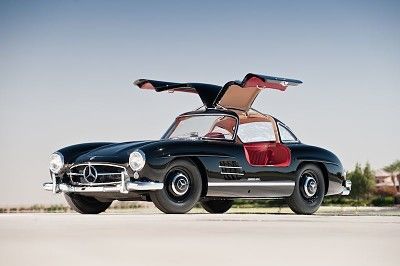 (www.imgur.com)
"Dorothy" – 1957 Mercedes-Benz 300SL Gullwing
"Eleanor" isn't the only lady on the list with pedigree. "Dorothy," a 1957 Mercedes-Benz 300SL Gullwing, has a top speed of 161 mph and was the fastest production car of its time. With its iconic gullwing doors, "Dorothy" can easily command $800,000 – $1 million at auction.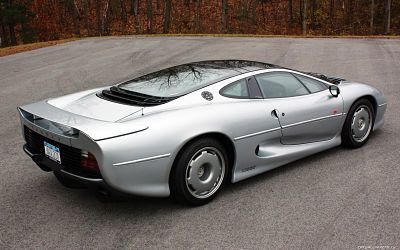 (www.imgur.com)
Let "Bernadine" Take You for A Ride
The 1994 Jaguar XJ220 Coupe, called "Bernadine" in the movie, is a two seater supercar. This performance vehicle has a top speed of 213 mph and is one of the fastest production cars around. Only 275 are made, which makes it both rare and beautiful.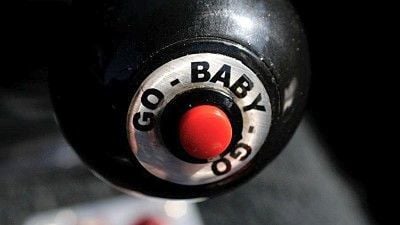 (www.mecum.com)
Car Love Everlasting
The fact that people are still talking about the vehicles in Gone in Sixty Seconds proves we love our cars. Whether your favorite is "Eleanor," "Dorothy," "Bernadine," or any of the other 47 ladies, just getting to look at beautiful classic cars on the big screen is priceless.
Collector and Classic Car Insurance for Less
Your classic car is number one on your list, which is why you want the best protection for it. Let our friendly experts find the perfect policy for the star of your garage. Visit our website at www.classicins.com and see how we can help safeguard your dream car.