Deliveries of the 2017 Ford GT '66 Heritage Edition are Happening
The anxious Ford GT faithful now have something to cheer about! Deliveries of the 2017 Ford GT '66 Heritage Edition are happening. When the launch of this tribute edition was announced in June 2016, car enthusiasts clamored to get one of these beautiful sports cars. Hopefully you got your order in, because 2017 is the only model year being produced.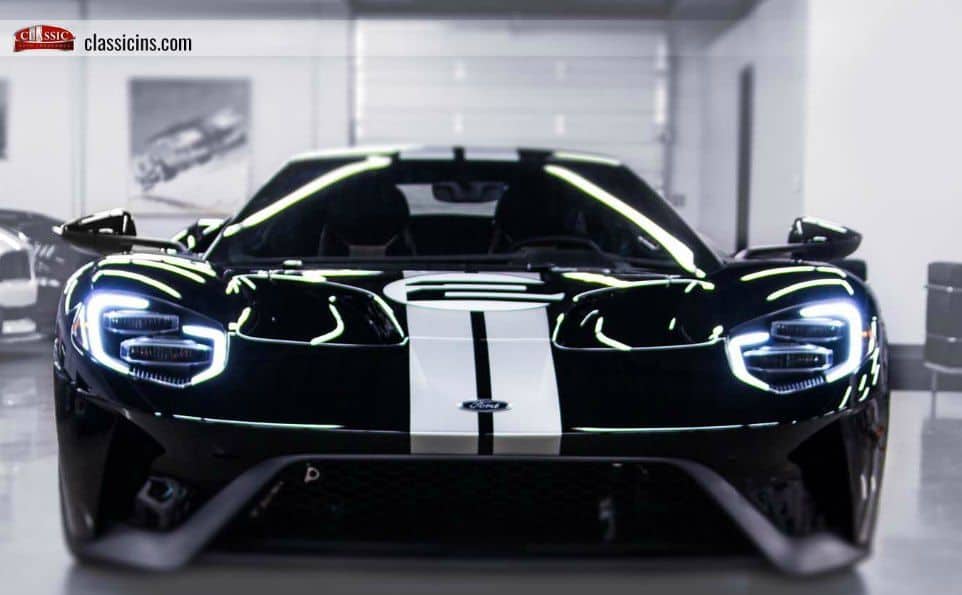 '66 Heritage Edition Design Inspired by a Le Mans Legend
The design pays homage to the classic Le Mans GT 40 Mark II racer that swept the grueling race back in 1966. With Bruce McLaren and Chris Amon at the wheel, this phenomenal car blew past the competition on its way to the top of the podium. It is the car that started Ford's string of wins and put the sports car world on notice.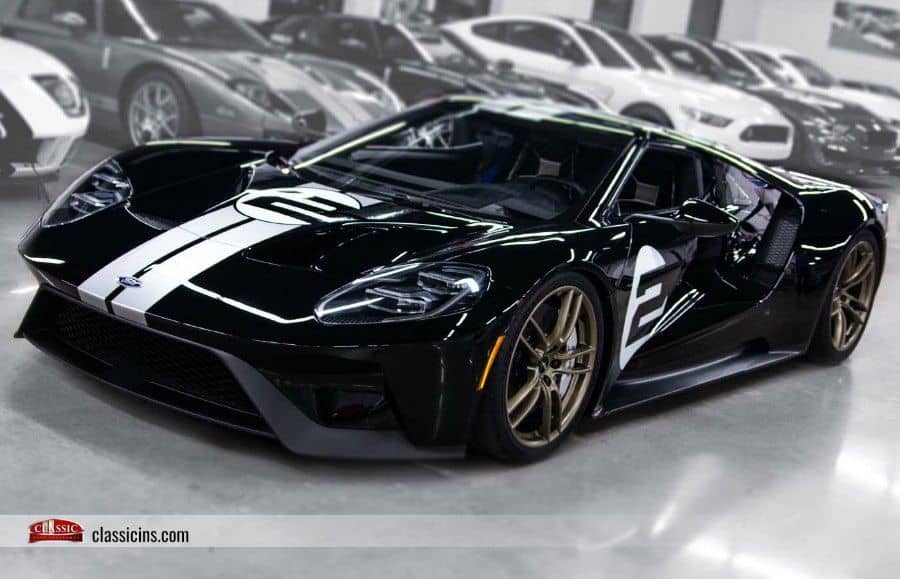 The '66 Heritage Edition Comes in Henry Ford's Favorite Color – Black
To paraphrase Ford founder Henry Ford, "You can have this car in any color you wish as long as it is black". Designers of the 2017 '66 Heritage Edition must have taken this mantra to heart since this super sports car comes in only one color, Shadow Black (but you can choose between a matte or high gloss finish). Silver strips highlight the curved body while gold-wheels hint at the only color these cars are used to winning. To further show off its racing pedigree, there is a "2" emblazoned on the hood and doors.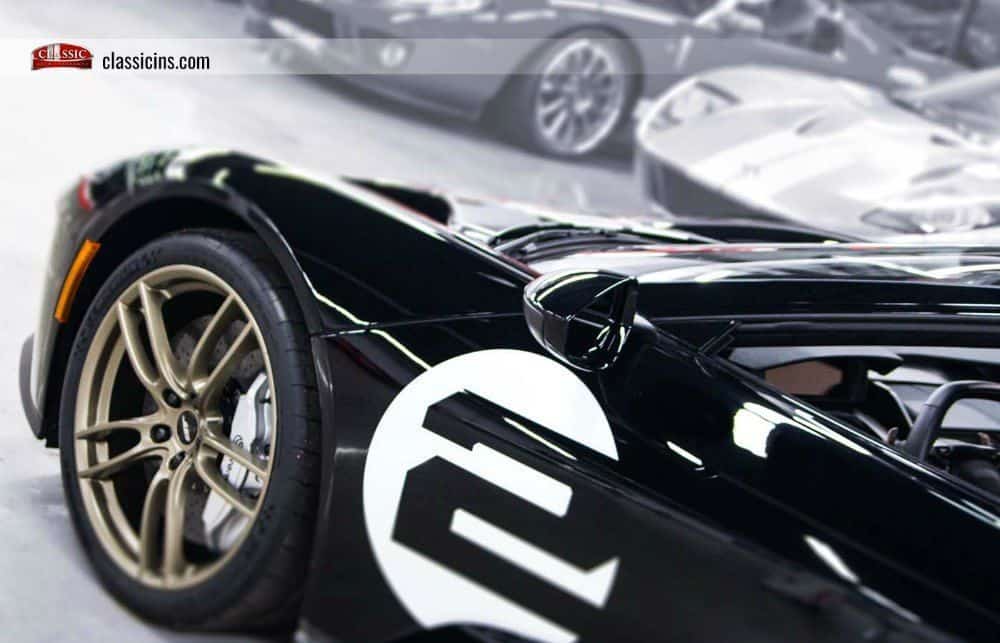 2017 Ford GT – The Fastest Car Ford's Ever Built
With the new 2017 Ford GT rolling off the production line, interest and appreciation for these incredible cars has only grown. Clocked at a top speed of 216 mph, the Ford GT is the fastest car the Blue Oval has ever built. Now, with the release of the 2017 '66 Heritage Edition, the GT brand has come full circle. "Celebrating the anniversary of Ford's historic victories at Le Mans has always been a part of the return of the Ford GT," Raj Nair, Ford Executive V.P. of Product Development and Chief Technical Officer says in a recent statement. Honoring the past, Ford is wetting the appetites of those lucky enough to get one of these cars. The wait is almost over, folks! Get those garages ready.
Collector and Classic Car Insurance for Less
Limited edition collector cars like the 2017 Ford GT '66 Heritage Edition are rare finds. They need the added protection of specialty car insurance like the customizable policies offered at Classic Auto Insurance. We understand your classic will be treated with kid gloves and rarely driven, so why pay for coverage you don't need? Let our friendly, knowledgeable staff answer all your questions and customize the right policy for your needs. Visit our website at
www.classicins.com
or call and see how we can help safeguard your dream car.