World of Wheels the Perfect Winter Break
Is not being able to take your car out driving your crazy? Need a distraction from the winter weather? A special Valentine treat, perhaps? Then come to the Indiana State Fairgrounds February 12-14 for the O'Reilly Auto Parts World of Wheels Custom Auto Show, where plenty of automotive eye candy will be on display. Not tempted yet? Let us tease you with a look at a beautiful 1969 Plymouth GTX Hemi and a 1971 "Plum Crazy" Purple Dodge Challenger from our 2015 WOW video.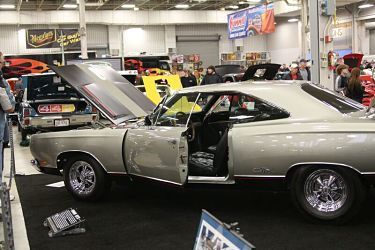 Plymouth GTX – The Elephant Under the Hood?
Designed to be the gentlemen's muscle car, the GTX is Plymouth's big contender in the muscle car race. Based on a Belvedere frame, buyers could select the standard a 440 V8 engine or the 426 Hemi with 425 hp. This Hemi engine (nicknamed "The Elephant" for its size and power) could do 0-60 in 4.8 seconds with a top speed of 105 mph.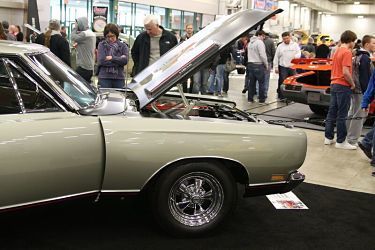 Less than 20,000 GTX Made
From 1967-1971, only 17,914 GTX cars are produced. Vinyl tops are standard, hardtops are optional. The rare silver hardtop 4-speed GTX in our video is one of only four known to exist with that configuration. Another rare model is the convertible GTX, one of 1,026 made.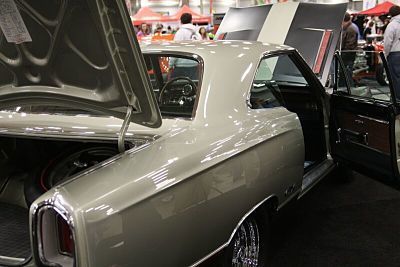 Each Muscle Car is Unique
One of the things that makes muscle cars so special is how each one is different. Owners have an array of options to pick from (paint choices to powerful engines) when ordering from the factory, thus giving each car a unique look and personality. No wonder they are a favorite at car shows.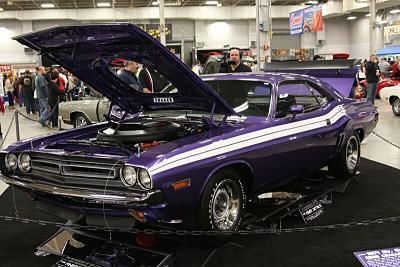 We're Crazy for this Purple Challenger
Another car featured in our video is a 1971 Plymouth Challenger in the ever popular "Plum Crazy" Purple. This car is one of 12 built with a 426 Hemi engine and automatic transmission combination. At a cost of $1,226 in 1971, this option got few takers, which is why Dodge stopped selling the Hemi in the Challenger that year.
(www.moparwiki.com)
Mr. Norm's – Performance Car Heaven
The 1971 Challenger is a purchase from the famous Mr. Norm's Grand Spaulding Dodge dealership in Chicago, IL. The dealer/owner, Norm Kraus, is renowned for supporting performance cars and offering MOPAR parts. Mr. Norm's had the largest parts and service department for high performance cars in the U.S. Many young owners bought their dream cars in the 60's and 70's from Mr. Norm.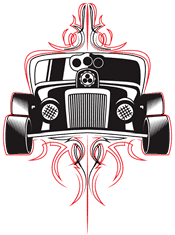 Largest Indoor Automotive Show in Indianapolis
The 57th Annual O'Reilly Auto Parts World of Wheels Custom Auto Show is part of Autorama, the Summit Racing Equipment Show Car Series and the International Show Car Association. Filling three large buildings at the Indiana State Fairgrounds, it is the largest indoor automotive show event each year in Indianapolis, featuring traditional rods, customs, trucks and motorcycles.
Live Bands, Celebrities and Good Causes
Besides featuring hundreds of high end customs from all over the U.S. and Canada, celebrities like Danny "The Count" Koker from The History Channel's Counting Cars and WWE superstar Daniel Bryan will be there. All weekend attendees can also take part in the "Pinstripe Charity Auction" to benefit the Diabetes Youth Foundation of Indiana.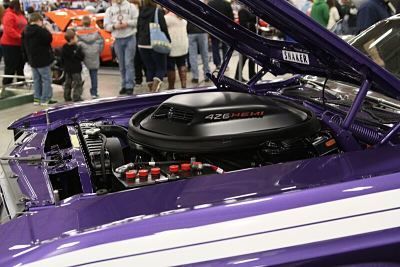 Top Prizes Go to Indiana Residents
Many awards will be handed out during the three-day event like the Hoosier Award, presented to an Indiana resident who is showing their car for the first time in the state. The Circle City Award will go to a car being presented for the first time at a show in Indianapolis. Both awards are focus on the quality, engineering and workmanship of the car.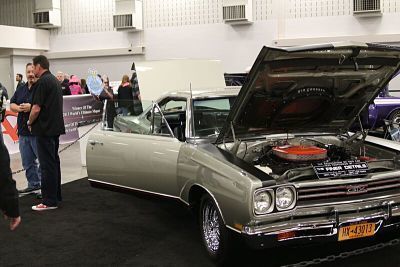 Meet Classic Auto at WOW Indianapolis Feb. 12-14
Passion for classic and collector cars is what we're all about, so you bet we're excited for WOW Indianapolis 2016! Stop by the Classic Auto Insurance booth at the Indiana State Fairgrounds and let our friendly experts show you how to get collector and classic car insurance for less with the perfect policy to protect your classic. Visit our website at www.classicins.com and see how we can help safeguard your dream car.