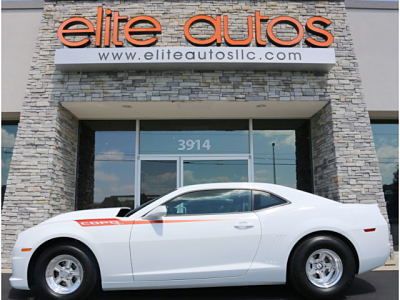 (www.eliteautosllc.com)
In 1966 a legendary rivalry began between the Chevy Camaro and the Ford Mustang. The war has now spilled over onto the drag strip. The Camaro COPO rolled out in 2011 to challenge Ford's Cobrajet and the Dodge Challenger Drag Pak on the NHRA circuit. Our friends at Elite Autos in Jonesboro, AR have one of these rare racers chomping at the bit for someone to take it to the track. We, of course, have to oblige.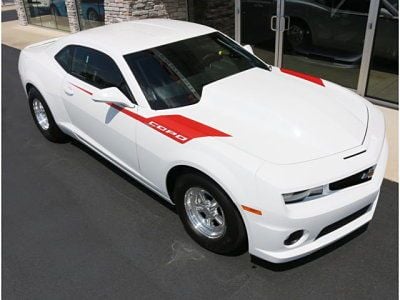 (www.eliteautosllc.com)
Special Order Race Car
As a reminder about Chevy speak, the word COPO is short for "Central Office Production Order". It was used when dealers requested special orders on cars. In 1969, Fred Gibb (a former AHRA racer) and owner of Fred Gibb Chevrolet in La Harpe, IL, ordered a total of 50 factory built Camaros equipped with the all-aluminum 427 cubic inch big block engine (the ZL-1), which was specifically designed for drag racing. The Camaro COPO drag racer was born and other dealers soon joined in to bring the production total to 69.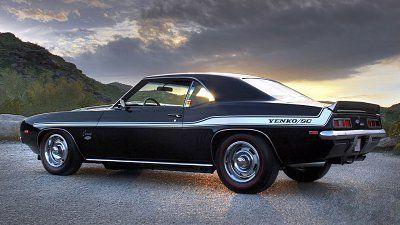 (www.gmpowerhouses.blogspot.com)
Create Your Own Camaro
Another Chevy dealer and racing enthusiast, Don Yenko, also took advantage of COPO special orders to build his now famous Yenko Camaros with dealer installed solid lifter L72 big block engines. Seeing the popularity of these enhanced street cars, Chevy started offering the engine option to dealers. Close to 1,000 of these Camaros were created and are highly prized by collectors today.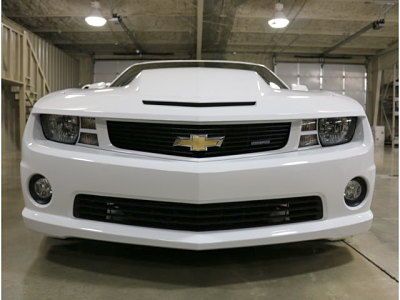 (www.eliteautosllc.com)
A Way to Beat the System
The COPO loop hole skirted a Chevy corporate mandate stating that no production car (midsize or smaller) could have an engine larger than 400 cubic inches other than the Corvette. They wanted to protect their marquee model that was their most popular and (at the time) powerful car. Dealers like Gibb and Yenko wanted bigger engines and the COPO work around is how they achieved it.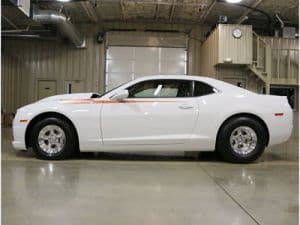 (www.eliteautosllc.com)
The 2011 Return of the Camaro COPO
The Camaro COPO drag racer was re-introduced in 2011 with a limited production release of 69 cars to honor the original production run. Built to race NHRA Super Stock and Stock Eliminator class competitions, these cars cannot be registered, titled, licensed or driven on public roads. Rather than VIN numbers, these cars have serial numbers, which are matched to the engine and chassis. Chevy issues documentation on the car's production and specifications.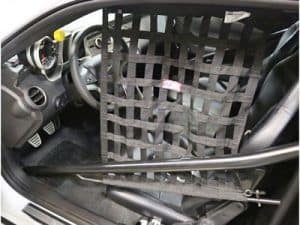 (www.eliteautosllc.com)
Built to Racing Standards
The COPO is designed to meet NHRA specifications including a solid axle and a full chrome-molly roll cage. They are 100% hand built and come with a choice of one of three naturally aspirating V8 engines. This Camaro has a top speed of 175 mph and can go from 0-60 in 4.5 seconds. Chevy's goal is to create a racer that could swap superchargers or even engines easily in order to race in multiple classes.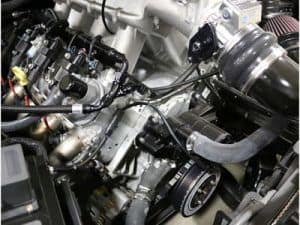 (www.eliteautosllc.com)
The Lucky 69
Each year Chevy randomly selects 69 lucky buyers from thousands of interested racers and collectors. Not all of the cars sold will make it to the track. Of the 69 COPOs produced in 2012 only 10 of them saw track time. The rest were snapped up by collectors.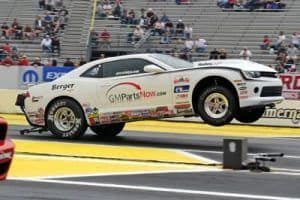 (www.superchevy.com)
Chevy Named 2015 NHRA Manufacturers Cup Winner
For the second year in a row and the 21st time in NHRA history, Chevrolet wins the 2015 NHRA Manufacturers Cup. The award goes to the car manufacturer whose current model year race cars earn the most points for qualifying and victories. Dan Fletcher, Jeff Strickland and Ryan Montford all have wins in their Camaro COPO cars. The 2016 NHRA Season begins on February 11th with the Circle K NHRA Winternationals in Pomona, CA.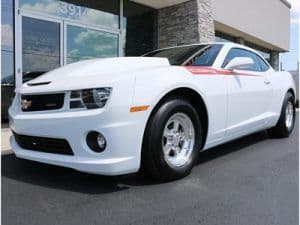 (www.eliteautosllc.com)
Leaving the Competition in the Dust
If blasting down 1,320 feet of asphalt toward the checkered flag is your heart's desire, then the Camaro COPO is the car for you. It is bred with a single purpose, to leave the competition in the dust, and it does just that.
Collector and Classic Car Insurance for Less
Whether you intend to race it or collect it, your Camaro COPO has special needs. Let our friendly staff at Classic Auto Insurance help you find the right policy for your collection. Visit our website at www.classicins.com and see how we can help safeguard your dream car.