Bonneville Salt Flats Never Sees It Coming
To say that
Troy Trepanier
of
Rad Rides by Troy
is an expert on Restomods is not enough, because he is a master. Artomobilia fans get a real treat with an up-close look at his restoration on a
1969 Plymouth Barracuda Blowfish
. The 2011 Bonneville Salt Flats Speed Record Holder, this amazing car and driver,
Danny Burrows
, win with a 307.399 mph land speed. Artomobilia's
John Pitz
talks with Danny about the race car and what it feels like blasting across the hot Utah salt-flats.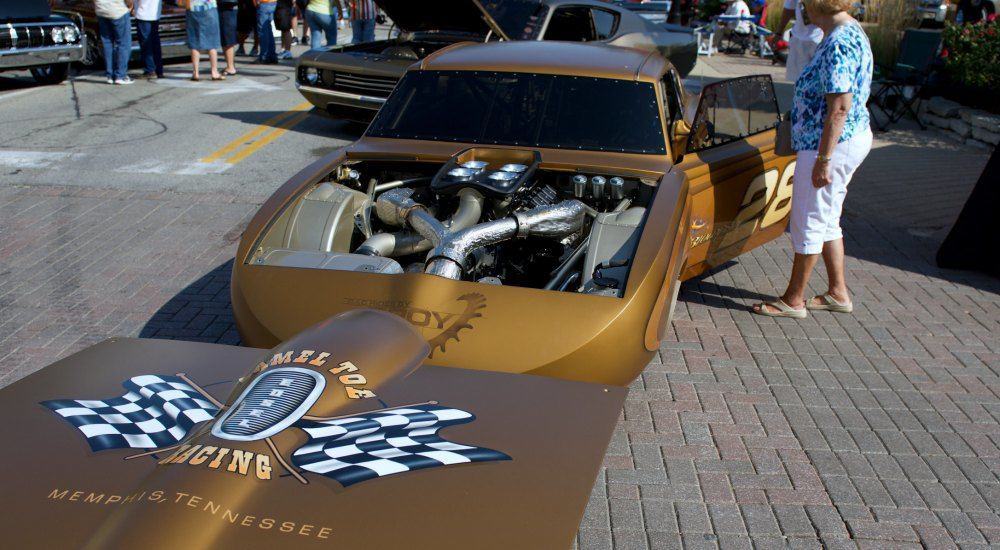 A Race Car Built Like A Show Car
Blowfish owner George Poteet, a 2018 Hall of Famer and long-time supporter of the Restomod movement, convinces Troy to build a production vehicle capable of breaking the 300-mile-an-hour land speed barrier. Streamline designs and spotless execution is what he is known for on ShowMods. Troy stays true to himself with the Blowfish, building the race car just like one of his show cars. Its aerodynamic body is flawlessly crafted to withstand the rigors of high-speed racing. Troy's skill at seamlessly packing in all the cool gadgets he needs to boost power is impressive. The car still looks like it can roll onto any showroom floor and impress the judges.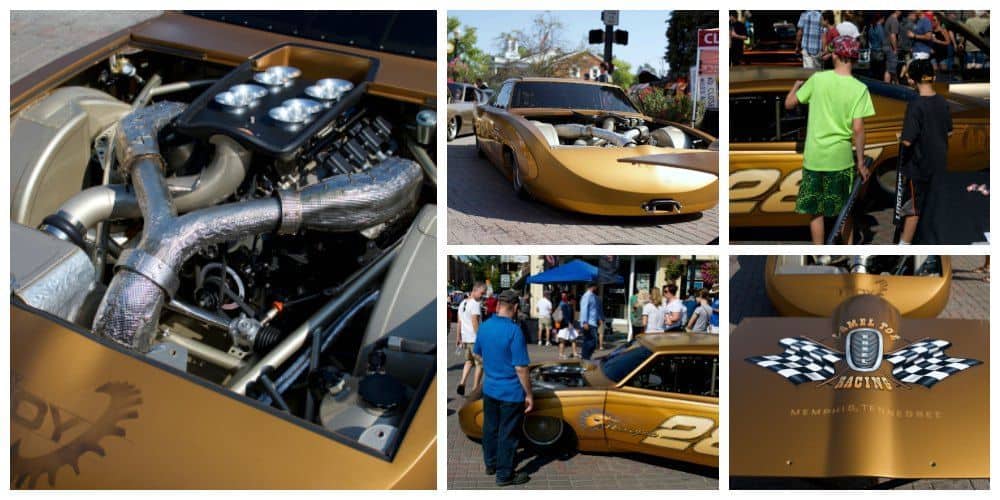 The Fastest Production-Bodied Car
So, what does Troy put under the hood? How about a turbo-charged, front-mounted 392 cubic inch P5 Precision Dodge engine that redlines at 8,000 rpm. It is tuned with a SEFI ECU from Big Stuff 3 to help it gain an extra 1,400 hp (maximum hp of 2,300), 12 PSI and a drag coefficient of 2.1. The 5-speed transmission is capable of hitting 320 mph in fifth gear. A recent upgrade gives the car 7-speed capability (scary, right?). After making five successful passes in 2011 (all of them over 300 mph), the official speed registers as 307.399, making the Blowfish the fastest production-bodied car at Bonneville. In true salt-flat tradition, it's blue hats for all those racing over 300 mph! Not bad for a show car.
Carmel Artomobilia now Artomobilia Weekend
Each year, the folks at Artomobilia, Inc. up their game for the fans. In 2017, Carmel Artomobilia adds a judging class for Restomods, something enthusiasts are thrilled to see. Organizers turn to Troy Trepanier, the 2015 Grand National Roadster Show Hall of Fame inductee and his expertise in building these unique collector cars to review the entries. "Restomods are unique to their owners," says John Pitz. "We wanted someone who can technically judge these cars."
The 2018 Artomobilia Weekend returns to Carmel, Indiana Friday, August 24 thru Sunday, August 26 and will feature three unique events: the
Fuelicious
charity event, the
Carmel Artomobilia
car show and
Shift
, a new interactive driving experience.
Collector and Classic Car Insurance for Less
Pushing a collector car to the limits in Bonneville is a dangerous undertaking. The same could be said about driving on the streets of most cities. Before you head to your next event, protect your investment by having the right kind of insurance coverage. Let
Classic Auto Insurance
customize a policy to fit your needs. We offer affordable, Agreed Value coverage for a variety of collector, classic and custom vehicles. Our friendly, knowledgeable staff can answer your questions and give you a quote on the spot. Visit our website at
www.classicins.com
or call
888-901-1338
and see how we can help safeguard your dream car.