Imagine finding and buying your dream car … only you're unable to find the parts you need for a restoration. This is an unfortunate reality for car collectors all over the world. It can be extremely difficult to locate OEM parts (original equipment manufacturer) that restore a vehicle to mint condition. So, what can you do? For many restorers, hope lies in 3D printing. This new-ish technology isn't just a novelty. Automotive 3D-printing continues to improve, creating almost production-quality parts these days. Aircraft manufacturing company Boeing already uses 3D printed parts in the manufacture of jet wings, and some of the world's biggest automotive companies are investing heavily in 3D technology.
How 3D Printing Works
In the printing process, the printer software performs a scan of the part to be printed. The software turns this into a CAD blueprint, then prints it in plastic, metal or carbon fiber. So far, the most common use for automotive 3D printing is the creation of body pieces like hoods, bumpers and doors. Creating small, intricate parts is trickier, and entirely possible with enough time and money. The 3D printer can even print flaws on purpose, to preserve the genuine uniqueness of a vehicle. While the 3D printer can recreate every bump and curve of the metal, absolute perfection isn't as crucial with a body piece as it would be with an engine part, for example.
Preserving Automotive History
3D printing isn't just about replacing parts. It's also about preserving important pieces of automotive history so future generations can continue to appreciate classic cars. Artec, 3D scanning and printing specialists, is one of several tech companies working to create end-to-end automotive 3D blueprints. Over time, these companies are building extensive archives of 3D printed parts. Future collectors will be able to either buy these parts directly or consult the database of blueprints in order to print parts themselves. Among some in the collector community, there's enthusiasm for the idea of establishing a 3D automotive museum, where any car from history could come to life through 3D printing.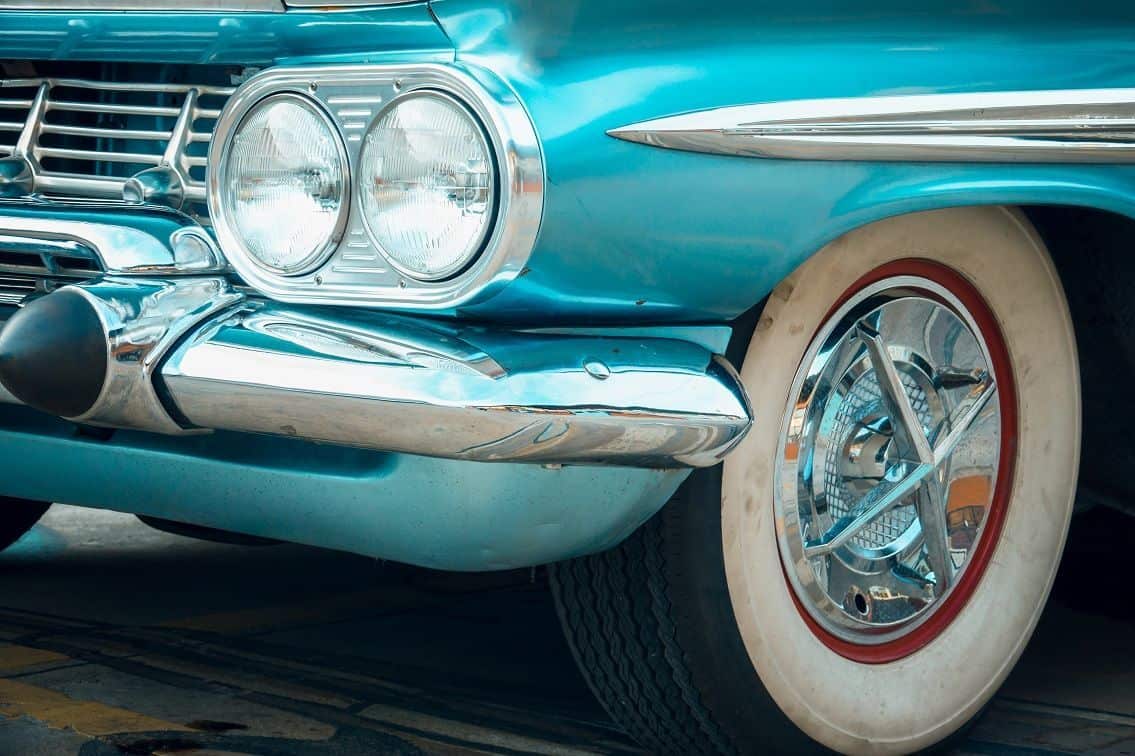 A Philosophical View of 3D Printing
Collectors and restorers take various views of 3D printing. For some, a 3D printed part is simply an impostor. It can never measure up to the original. Others take a less skeptical view and have warmed up to the idea of 3D printing. After all, some automotive parts have gone totally extinct. What else can be done? Porsche recently announced they would begin 3D reproduction of nine "impossible-to-find" parts and consider them 100% authentic. Of course, the biggest concern is always safety. It's one thing to 3D print a custom spoiler that mostly just adds to the look of a car. What about bumpers that protect passengers? Structural supports? Engine parts? Automotive companies are making major advances with 3D printing technology that pairs style with total structural integrity. What used to seem like science fiction is quickly becoming automotive reality.
Collector and Classic Car Insurance for Less
Whether you use OEM parts or 3D printed replicas on your classic restorations, make sure you use Classic Auto Insurance to protect your valuable investment for years to come. Let us customize a policy to fit your needs. We offer affordable, Agreed Value coverage for a variety of collector, classic and custom vehicles. Our friendly, knowledgeable staff can answer your questions and give you a quote on the spot. Call 888-901-1338 or get an instant quote online and see how we can help safeguard your dream car.