Are You Looking For Insurance For Your Collector Car?
Classic Auto Insurance – Not Your Ordinary Car Insurance Company
Whether you see a collector car as a four-wheeled work of art or as a rolling piece of nostalgia, collecting vintage cars is a passion for you. Finding an insurance company that can appreciate the investment in time and money you make building your collection is important to you. Let Classic Auto Insurance find the right policy for your Collector Cars.
Thrill of Finding Next Masterpiece
Only another car enthusiast would understand the thrill of the hunt for your next car. Finding the perfect addition to your collection makes all the work worthwhile. Classic Auto Insurance understands the dedication behind building a unique automotive ensemble like yours. That's why our individualized policies will cover you and your Collector cars wherever you are.
No "One Size Fits All" Policies Here
With our customizable Collector Cars Insurance plans tailored to each individual customer and their vehicles, there are no "one size fits all" policies at Classic Auto Insurance. We'll help you find the perfect insurance package to cover all of the cars in your collection –or collections.
Agreed Value Not Stated Value
At Classic Auto Insurance we offer you Agreed Value coverage on your Collector cars. Unlike other insurance companies that want to tell you what your cars are worth, we will work with you to determine the real value of your cars and write a policy based on that price. So if life throws you a curve ball and one or all of your cars is totaled in a covered loss, you will receive the exact agreed upon value on your policy minus your deductible.
Classic Auto Insurance – Offering Peace of Mind at Affordable Rates
In addition to Agreed Value, our "Inflation Guard" provides an automatic increase in Vehicle Coverage every quarter, throughout the policy term, so you don't have to worry your Collector cars may be underinsured. This is just another way we offer peace of mind to Classic Auto customers.
Flexible Plans and Rollover Miles Keep You Rolling Along
Choose from one of our three mileage plans -1,000, 3,000, or 6,000 miles- to tailor your Collector Cars insurance policy to your needs. For example, say you plan to attend a number of car shows this year but only manage to make it to one. No problem. Classic Auto Insurance offers rollover miles from one year's policy to the next. We understand plans change and we don't feel you should lose miles just because you didn't use them.
Roadside Assistance – Only a Call Away
Sitting, broken down on the side of the road is not your idea of fun. Never fear! Your Classic Auto Insurance policy includes nationwide roadside assistance with guaranteed flatbed towing. We are just a call away.
Classic Auto – The Perfect Coverage for Less
Personal service is what we at Classic Auto Insurance pride ourselves in. We love Classic Cars and understand the passion owners feel for each of their four wheeled friends. That is why we assist our customers in finding the perfect policy for all of their Collector cars. Let one of our friendly representatives answer all your questions.Give us a call today at 888-901-1337 for a free instant quote. Building your car collection has been a labor of love. Let us take the hassle out of finding the right policy for your Collector cars.
Collectors Hold a Special Place in the Classic Car Community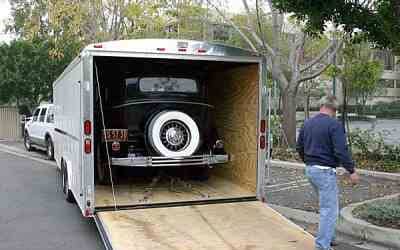 Keep Your Collector Car Out of the Hands of Car Thieves
For a collector car enthusiast, walking around a car show looking at beautiful vehicles is a way to spend an enjoyable day. For a car thief, it's an opportunity to shop. More and more collector cars are being targeted by thieves, to be sold intact or chopped up for parts. After putting so much work into restoring your car, you don't want to lose it. Protecting your car is vital. Thinking, "No one will break into my garage," will get you into trouble, because they can. Learn helpful suggestions on how to keep your collector car safe, and make sure you have the right kind of auto coverage to protect you from loss- even if your collector car is up on blocks and not on the road.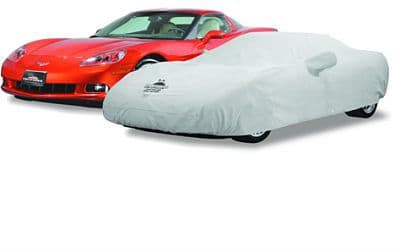 Gift Ideas for the Collector Car Lover
Who doesn't rack their brains trying to find the perfect gift for your favorite collector car lover? Before you settle for another car calendar or a Porsche logo tie, consider gift ideas that any collector car enthusiast will love. From racing adventures to car covers, cameras, stuff for the man cave and more – check our list made especially for collector car lovers. Then, go shopping!