The Best Hot Rods and Customs Will Be in Detroit
So Much to See and Do
With over 600,000 square feet of exhibits, demonstrations, and live bands – the Cobo Center will be packed with everything a car enthusiast could possibly want. From the Hazzard County Stunt Show and the Dukes of Hazzard Reunion to the Cavalcade of Customs (a 10-car exhibit) and Chop Shop demonstrations, this weekend promises an exciting time for all ages.
For the Love of All That's Not Shiny
Not into shiny, candy-colored hot rods? Prefer your cars with a little rust on them? Then head downstairs where the entire floor is devoted to traditional hot rod and rat rod lovers. If keeping it original is your motto, these cars will be right up your alley.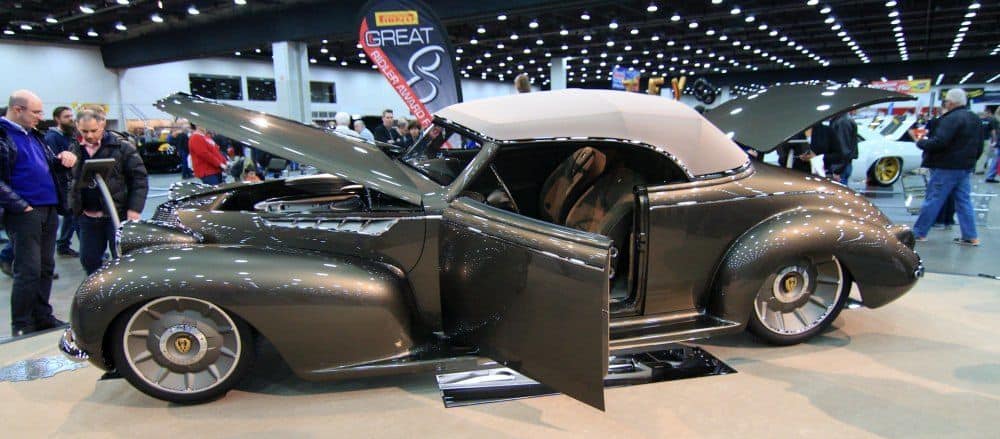 The Ridler Award
The highlight of the weekend is the prestigious
Ridler Award
, given to first-time show entrants that exhibit the highest level of creativity, engineering expertise, and quality workmanship. Last year's winner is a
1939 Oldsmobile convertible
nicknamed "Olds Cool" and owned by Billy Thomas of Georgetown, TX. Last year's recipient exemplifies the qualities Autorama promoter
Don Ridler
championed – designs that seamlessly blend imagination and craftsmanship into a one-of-a-kind car.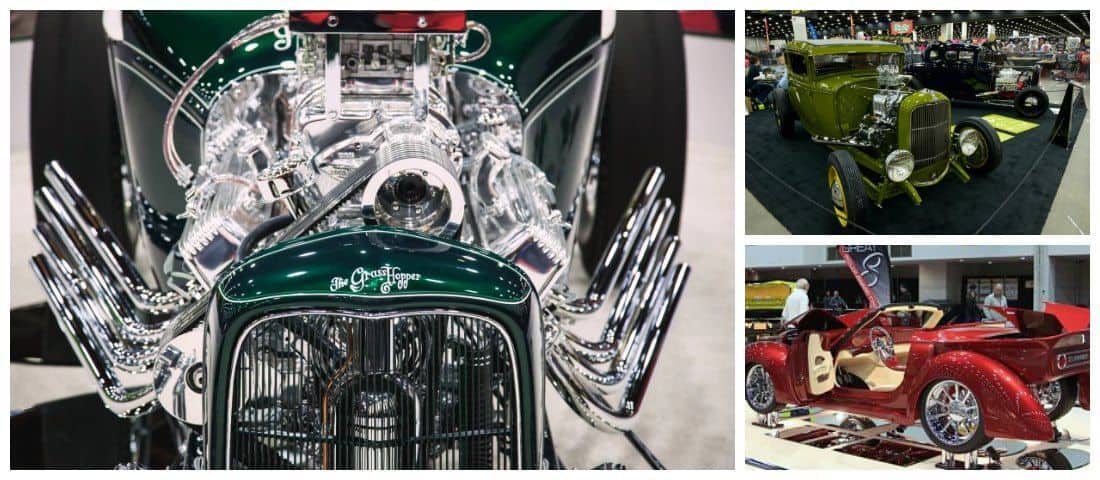 Selecting the "Pirelli Great 8"
Prior to the event's opening, a special panel of judges has the unenviable task of narrowing down the field for the Ridler Award. The "Pirelli Great 8" are announced before the doors open the morning of the event. Just making it into the field of finalists is an honor. The judges revisit the eight cars one more time over the weekend to confirm their scores. The lucky winner is revealed at a packed award ceremony the last night of the event.
America's Greatest Indoor Hot Rod Show
The
Detroit Autorama
, sponsored by
O'Reilly's Auto Parts
, is part of the
World of Wheels
and
Summit Racing Equipment Show Car Series
as well as the
International Show Car Association
. Treat yourself to a weekend of great customized hot rods, informative exhibits, and plenty of entertainment at the 2017 Detroit Autorama. See you there!
Meet Classic Auto at the Detroit Autorama February 26-28
We are proud to once again be a part of the Detroit Autorama. Stop by the
Classic Auto Insurance
booth at the Cobo Center and let our friendly experts help you find the perfect policy for your collector car or classic rod. With onsite quotes, we can instantly help you insure your vehicle for less. Visit our website at
www.classicins.com
and see how we can help safeguard your dream car.